TV viewing level in PHL down in Q1 — Nielsen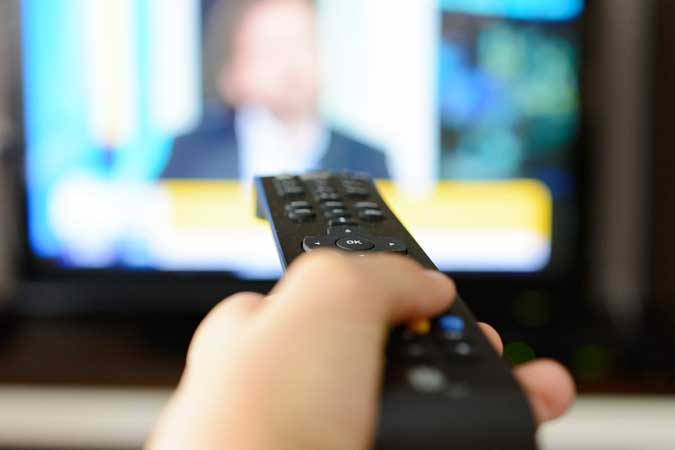 TELEVISION VIEWING level in the Philippines dropped to 13.5% in the first three months of 2021 from 17% in the same period a year ago, mainly due to the shutdown of ABS-CBN Corp.'s broadcast operations, a global measurement and analytics company said.
At the start of the pandemic last year, "When ECQ (enhanced community quarantine or the strictest lockdown level) was enacted, TV viewing heightened, with 21.2% ratings at the end of March 2020, an over five-percentage-point increase from the month before," Nielsen said in an e-mailed statement on Wednesday.
"This significant upswing was observed throughout all day-parts and can be attributed in large part to the need for news and 'thoughtful programming,'" it added.
ABS-CBN, however, stopped broadcast operations in early May after the National Telecommunications Commission issued a cease-and-desist against the company. It was followed by the adoption of a resolution denying the media company's franchise application by the House of Representatives Committee on Legislative Franchises on July 10.
"While COVID-19 (coronavirus disease 2019) led to this disruption and led to similar changes globally, the shutdown of ABS-CBN made the Philippines a unique case as the network's main channel on its own took 33.5% of the total TV audience share in Q1 (first quarter) 2020," Nielsen noted.
"The shutdown has led to lower total TV viewing levels overall (13.5% for Total Philippines for Q1 2021 compared to 17.0% in Q1 2020), but higher individual ratings for the remaining channels," it also said.
With the absence of ABS-CBN's free TV and the adoption of work-from-home setup, internet penetration had increased even more.
"The increase in internet penetration was more than four million people in urban Philippines alone (from 76% in Q1 2020 to 84% in Q1 2021)," Nielsen said. "While individual channels increased in ratings, the lower ratings for total TV point to a higher incidence of these multi screeners deciding to go purely digital," it added.
Nielsen further explained, "All of this is to say that the disruptions have led to a new balance in the media landscape and therefore leads to a higher need for always-on cross-platform measurement. Advertisers need to know which media and channels to allocate their budget and also need to be able to optimize their campaigns with data-driven decisions. Similarly, publishers need to be able to quantify to their advertiser clients what their platforms are able to provide." — Arjay L. Balinbin