Senator calls for probe on rotational brownouts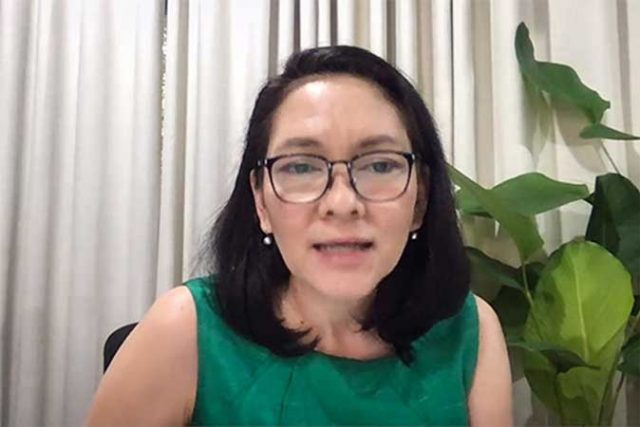 A SENATOR on Wednesday called for an investigation of the rotational blackouts experienced in some areas of Luzon since the start of the week.
In a statement, Senator Risa N. Hontiveros-Baraquel said the brownouts, along with the current typhoon, present a logistical challenge for vaccines stored in freezers.
"This isn't just about our household appliances. There is a large stock of vaccines in freezers and we have a typhoon. It is important to give an explanation to the public because the country seriously needs electricity at this time," she said in mixed Filipino and English.
The National Grid Corporation of the Philippines (NGCP) on Monday raised red and yellow alert status over the Luzon grid. Distribution utilities and electric cooperatives implemented rotational brownouts in some areas, including the capital Metro Manila.   
Ms. Baraquel also wants clarification on the diminishing power supply, noting that there is a supposed "robust energy supply outlook" under the government's Philippine Energy Plan 2018-2040.
"So, if we look at the numbers, rotational blackouts are least of the scenarios. Unless someone is withholding supply during critical moments, or there is a failure in securing the needed reserve which is the duty of the grid operator, the NGCP," she said.
Senator Emmanuel "Manny" D. Pacquiao, meanwhile, said in his privileged speech that the rotational brownouts affected those who are under a work-from-home arrangement, among others.
He also questioned if the power supply would suffice for the cold storage facilities being used for the coronavirus vaccines.
"We could not afford to waste the precious vaccines," he said, noting that brownouts also hit Luzon in 2016.
"This is a recurring problem. We cannot rely on the same strategies to solve this problem on the rapidly growing demand for power supply. We need to innovate. We need to secure renewable energy resources," he added.
Mr. Pacquiao also noted that during an April hearing on the power sector, Energy Secretary Alfonso G. Cusi stated that they are not seeing a high risk of shortage. — Vann Marlo M. Villegas