IBM says collaboration a driving force for business growth in 2022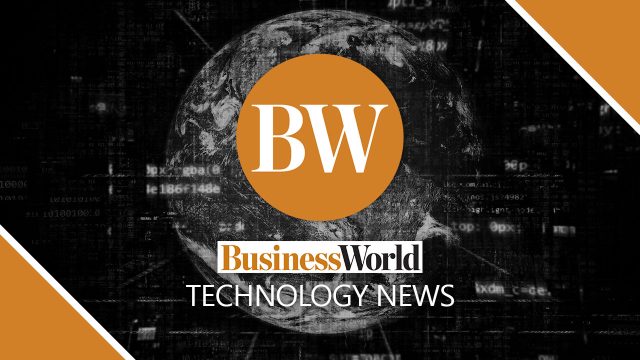 By Arjay L. Balinbin, Senior Reporter
COLLABORATION among businesses in the country is expected to increase this year, requiring a strong technology core, IBM Philippines said.
Partnerships have become more important to more than half, or 58%, of outperforming Filipino chief executive officers (CEOs), according to a recent IBM study.
"Collaboration will be another driving force for business growth in the new year," Natalie Pia H. Azarcon, managing partner at IBM Consulting, IBM Philippines, told BusinessWorld in an e-mailed reply to questions on Jan. 4.
"This is affirmed by the fact that executives globally also plan to participate in business ecosystems 332% more in 2022 than they did in 2018," she added.
She noted that for Philippine companies to benefit from ecosystem partnerships, they will need a "strong technology core."
"They'll need to reevaluate how they manage their assets, infrastructure, and talent. I believe many executives realize that transformation is a continual process. Rather than working toward a perfect end-state, organizations must focus on making themselves more responsive, more agile."
Philippine companies must overcome obstacles to find the technology mix that will take them to the next level this year. "Strengthening human-technology collaboration is key to getting the most from digital transformation," Ms. Azarcon said.
In the next two years, CEOs in the Philippines expect artificial intelligence (AI) and cloud technology to increase by nearly 25%, according to the company, noting that 63% of them recognize the role of technology in building resilience and adaptability.
"Filipino CEOs have plans to increasingly apply automation across all business functions, and more importantly big jumps are expected in procurement (2.3x), risk (2.8x), supply chain (2.5x) and R&D (3x)," Ms. Azarcon said.
Recognizing AI's impact on businesses and industries, the Department of Trade and Industry launched in May last year the country's AI road map, which "describes the implementation, infrastructure, and investments needed to cover… digitization and infrastructure, research and development, work force development, and regulation."
The AI road map will help the Philippines "understand the potential consequences and impacts of algorithms to processes and business models," Ms. Azarcon said.
"Cloud computing, on the other hand, is expected to deliver business results for nearly 79% of companies we surveyed in the Philippines," she added.
"For this group, workloads being completely portable with no vendor lock-in​ is important or extremely important to the success of their digital initiatives. The majority of Filipino executives surveyed — 86% — said vendor lock-in​ is a significant obstacle to improving business performance in most or all parts of their cloud estate."
Some 80% of the Philippine companies surveyed by IBM also consider data security being embedded throughout the cloud architecture​ as "extremely important."
"In 2022, taking a piecemeal approach to technology is no longer enough. Businesses will need to holistically reinvent their operations to realize the full benefits of digital transformation," Ms. Azarcon said.
Businesses will also need to assess how they use the cloud in terms of adoption, velocity, migration, speed, and cost savings opportunity, she noted.
"They will need to take inventory of the IT environment to successfully determine which workloads and applications will yield the most value in the cloud and which are better suited to stay on-premises."
In terms of risks, she said 90% of cyber-related incidents nowadays originate in cloud environments.
She added that nearly half (47%) of Filipino CEOs surveyed put higher strategic importance on protecting against cyber risks and data exposures, and 72% of them plan to prioritize cybersecurity in two years.