Caution to prevail as market awaits policy plans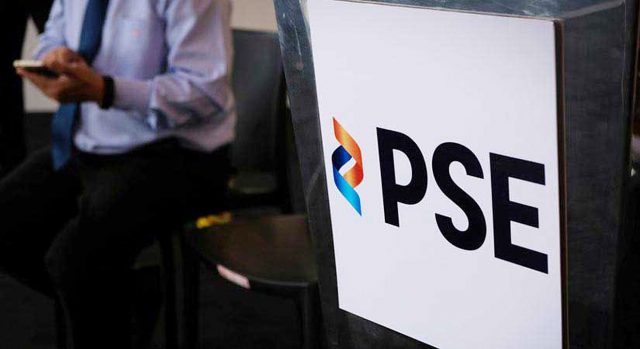 STOCKS could move sideways this week as investors wait for the new administration to announce its economic managers and fiscal policy plans and following the Philippine central bank's first rate hike since 2018.
The benchmark Philippine Stock Exchange index (PSEi) climbed by 86.28 points or 1.29% to close at 6,746.33 on Friday, while the broader all shares index improved by 45.46 points or 1.27% to end the week at 3,613.24.
Week on week, the PSEi gained by 367.16 points from its close of 6,379.17 on May 13.
For this week, analysts said the market could continue to move sideways with a downward bias amid the transition period for the incoming administration.
"We expect the local market to move sideways with a negative bias as investors continue to wait for additional details on the incoming administration's economic team and fiscal agenda," RCBC Securities, Inc. Head of Research Erwin Rommel C. Fuentes said in an e-mail.
"In view of the transition phase before the new administration takes office on June 30, the financial markets and general public are still waiting for additional details on the new administration's Economic Team or cabinet members," Rizal Commercial Banking Corp. Chief Economist Michael L. Ricafort said in an e-mail.
Mr. Ricafort added that the market is waiting for the new administration's plans, especially about fiscal policy and debt management as the economy recovers from the impact of the coronavirus pandemic.
After his landslide presidential election win, Ferdinand "Bongbong" R. Marcos, Jr. now faces soaring inflation and limited revenue to achieve his ambitious infrastructure goals, Bloomberg reported.
Several names and figures have been floated as potential appointees to the new economic team, though no official announcements have been made.
What's certain is the gravity of economic challenges ahead, even in the wake of a better-than-expected first-quarter gross domestic product surprise. While policy makers just weeks ago sounded a more confident tone on reining in price growth, inflation has worsened worldwide, the Philippines included.
To keep the country's post-COVID economic recovery on track, the incoming Cabinet will need to manage inflation and the current account deficit, among other challenges.
RCBC Securities' Mr. Fuentes added that trading may be subdued following the central bank's decision to raise borrowing costs last week, with analysts expecting further increases this year.
The Bangko Sentral ng Pilipinas on Thursday raised benchmark interest rates from record lows, the first hike since 2018, to combat rising inflation.
For the coming week, RCBC's Mr. Ricafort placed the PSEi's next immediate support from 6,530 to 6,570 and resistance levels between 6,800 and 6,900. — Luisa Maria Jacinta C. Jocson with Bloomberg