Shares may move sideways before inflation data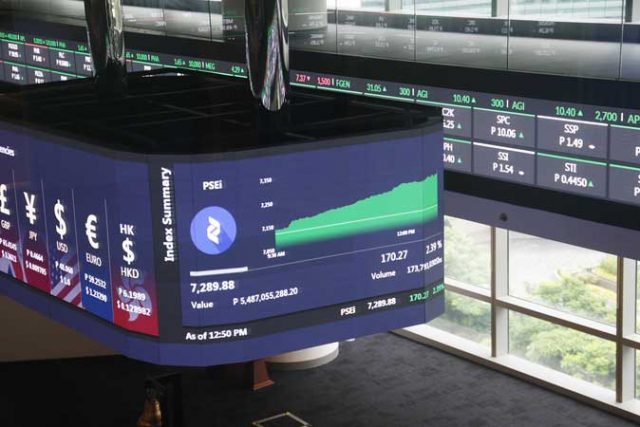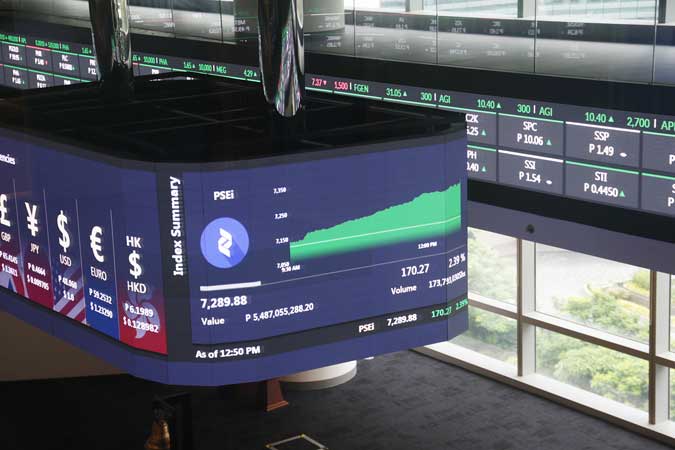 PHILIPPINE shares are expected to trade sideways this week on continued market optimism ahead of the release of June inflation data and as investors monitor the country's coronavirus disease 2019 (COVID-19) situation.
The Philippine Stock Exchange index (PSEi) rose by 38.25 points or 0.54% to close at 7,002.26 on Friday, while the broader all shares index went up by 19.54 points or 0.45% to finish at 4,294.97.
Week on week, the benchmark index gained 51.75 points from its 6,950.51 close on June 25.
"The market continued higher after more positive economic data was released. Investors gained more confidence on clearer signs of the economy's recovery despite elevated COVID-19 cases and the extension of current restrictions," AAA Southeast Equities, Inc. Research Head Christopher John Mangun said in an e-mail on Saturday.
"The PSEi ended the week just a few points above the 7,000 psychological level after a couple of weeks of momentum building," he added.
Preliminary results of the Philippine Statistics Authority's (PSA) Labor Force Survey showed a lower unemployment rate of 7.7% in May from 8.7% in April.
Meanwhile, IHS Markit reported that manufacturing activity improved in June. The Philippine Manufacturing Purchasing Managers' Index (PMI) went up to 50.8 in June from 49.9 in May due to less stringent quarantine restrictions.
Analysts said market optimism following these positive economic data may continue this week.
"Adding to this is the rise in consumer sentiment according to the Bangko Sentral ng Pilipinas' (BSP) [second quarter] 2021 survey. The economic recovery hopes, however, could be tempered by the decline in business confidence also according to the BSP's survey," Philstocks Financial, Inc. Senior Research Analyst Japhet Louis O. Tantiangco said in a Viber message on Saturday.
"Investors are also expected to watch out for the upcoming June inflation data to see if the price pressures weighing on the local economy have eased," Mr. Tantiangco added. "Finally, investors are expected to remain cautious while waiting for the latest financial reports following the end of the second quarter. We may see sideways movement for the local market with an upward bias [this] week."
The PSA is scheduled to release June inflation data on July 6.
Mr. Tantiangco expects the index to trade between 6,932.13 to 7,300.
"Risk seen for the market [this] week is the Delta variant of COVID-19. Detection of more cases in our country with the said strain may tilt the market's bias to the downside," he said.
Meanwhile, AAA Southeast Equities' Mr. Mangun placed the PSEi's support at 6,900 and resistance between 7,200 and 7,260.
"Optimism has outpaced cautiousness as vaccination progress outweighs the concerns of elevated COVID-19 cases," Mr. Mangun said. — Keren Concepcion G. Valmonte