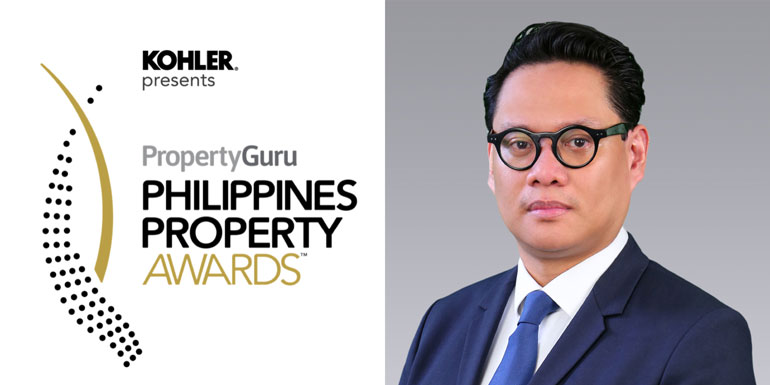 Cebu, the most affluent province in the Philippines, is piquing the interest of property seekers and investors anew, according to industry experts with the PropertyGuru Philippines Property Awards.
Upmarket residential developments are now commanding high price points in Cebu as the pandemic reinvigorates demand nationwide for homes with bigger cuts. The rise of transport infrastructure developments has also unlocked real estate values across Cebu.
Today, Cebu is the biggest real estate location outside Metro Manila, with more than 1.3 million square meters (sq.m.) of leasable office space alone, according to data from Colliers Philippines. It is also the wealthiest province in the Philippines in both pure and net assets, according to a recent report from the Commission on Audit (CoA).
Richard Raymundo, managing director of Colliers Philippines and a member of the independent judging panel of the 10th PropertyGuru Philippines Property Awards, said: "With more players getting into the market, projects have evolved and improved in Cebu. We have seen regional malls built as the consumer market and its spending power has increased. Residential developments have also evolved from simple house-and-lot developments to luxury high-rise projects in the city and Mactan. Aside from the local market, it is also attracting investors from the VisMin region and even buyers from Metro Manila that are looking to diversify."
Transport infrastructure projects are poised to benefit the property sector in Cebu. The newly opened Cebu–Cordova Link Expressway (CCLEX) is boosting interest in SRP (South Road Properties) with projects by PropertyGuru Philippines Property award-winning companies Ayala Land, SM, Filinvest and Robinsons developing in the area. Meanwhile, the new international airport in Mactan has magnified capacity for domestic and international flights into Cebu province, leading to more investments in leisure developments.
Mr. Raymundo said: "Just like the experience in Metro Manila with infrastructure developments unlocking land values and property prices, the recently completed and planned infrastructure projects would bode well for the real estate industry in Cebu. The new Cebu-Cordova Expressway is unlocking values and easing traffic going in and out of the airport into Cebu City. Moving forward, you will see an increase in the critical mass in the area and greater variety in land uses."
Condominium prices have risen from P132,000 per sq.m. in 2012 to more than P400,000 per sq.m. in some of the most expensive villas in Mactan, with several national developers already launching high-end projects in the popular resort destination, according to Colliers Philippines.
Mr. Raymundo added: "As a result of the high land values in Cebu, high-rise residential is also a familiar development in Cebu. This has attracted major developers like Ayala Land, Rockwell, Filinvest, Megaworld, Robinsons Land, ArthaLand and HTLand to landbank and launch projects. Homegrown developers like Cebu Landmasters, Innoland and BF Paray have also found their niche in the market."
The Gold Standard of Cebu real estate
Riding on such momentum of reinvigorated consumer sentiment, organizers of the PropertyGuru Philippines Property Awards are searching this year for properties that represent the Gold Standard of real estate in Metro Cebu and the wider Visayas region.
For its landmark 10th edition in 2022, the PropertyGuru Philippines Property Awards program seeks to recognize the archipelago's finest real estate companies and projects across 82 categories, including the sought-after title of Best Developer (Visayas). Other awards at stake include Best Luxury Condo Development (Metro Cebu), Best High End Condo Development (Metro Cebu), Best Affordable Condo Development (Metro Cebu), and Best Housing Development (Metro Cebu).
The program is also looking for worthy contenders from Cebu and other world-class outsourcing destinations in the country for Best BPO Office Development.
"Cebu's strategic location as an education hub in VisMin has meant a pool of talent that has attracted major BPOs and KPOs," said Mr. Raymundo. "Aside from Cebu Business Park and IT Park, expect expansions in fringes and new mixed-use developments from national and homegrown developers."
Cebu's real estate and other major cities in the archipelago will be honored at the 10th PropertyGuru Philippines Property Awards, presented by Kohler and supported by Boysen Paints. Organized by PropertyGuru (NYSE: PGRU), Southeast Asia's leading property technology company, the Philippines Property Awards will host its annual black-tie gala dinner and awards ceremony on Friday, Oct. 7, 2022 at the Fairmont Makati main ballroom.
Key dates for the 2022 edition:
5 August 2022 – Entries Close
22 August – 9 September 2022 – Site Inspections (physical)
5 – 9 September 2022 – Site inspections (virtual)
14 September 2022 – Final Judging
7 October 2022 – Gala Dinner and Awards Ceremony in Manila, Philippines
9 December 2022 – Regional Grand Final Gala Presentation
Nominations and entries are being accepted here: https://www.asiapropertyawards.com/en/nominations/.
A tradition of excellence
Founded on a tradition of excellence, the long-running program in the Philippines is part of the PropertyGuru Asia Property Awards series, now marking its 17th year.
For its 10th edition, the PropertyGuru Philippines Property Awards program is raising the Gold Standard of real estate with an array of new categories. They include the title of Best Luxury Developer, in addition to many never-before-presented Development categories: Best Completed Condo Development, Best Completed Housing Development, Best Connectivity Condo Development, Best Connectivity Housing Development, Best Waterfront Condo Development, Best Waterfront Housing Development, Best Branded Residential Development, Best Integrated WFH (Work From Home) Development, Best Pet-Friendly Residential Development, Best Health and Wellness Development, Best Eco-Friendly Condo Development, Best Eco-Friendly Housing Development, Best Eco-Friendly Commercial Development, and Best Smart Building Development.
Eligible entries to these and other categories are rigorously selected by an independent panel of judges, comprising industry experts in real estate consultancy, architecture and design, green building and sustainable development.
Marking its first decade of success, the most prestigious real estate awards program in the Philippines is chaired once again by Cyndy Tan Jarabata, president of TAJARA Leisure & Hospitality Group, Inc. She was the inaugural chairperson when the Philippines Property Awards debuted in 2013 and has remained on the judging panel since.
Supervised by HLB, the global network of independent advisory and accounting firms, the awards program makes full use of a professionally run and fully transparent judging system — establishing a reputation for fairness and transparency. The selection process this year is overseen by the team of Lloyd T. Tan, partner with Diaz Murillo Dalupan and Company — HLB Philippines, the official supervisor of the Awards.
Triumphant companies in Cebu
Cebu Landmasters, Inc. won 11 awards, including the titles of Best Developer (Visayas) and Best Developer (Mindanao), at the 9th PropertyGuru Philippines Property Awards in 2021. The Cebu-headquartered developer triumphed at last year's Awards with a portfolio of innovative, ambitious projects across Metro Cebu, including Casa Mira Towers Mandaue, Patria de Cebu and Radisson Red.
The Suites at Gorordo, a project by Worldwide Central Properties, Inc. in Cebu, meanwhile clinched the coveted Best High Rise Condo Development (Philippines) award.
As part of the PropertyGuru Asia Property Awards series, main country winners of the 2022 PropertyGuru Philippines Property Awards may qualify to compete for regional honors at the 17th PropertyGuru Asia Property Awards Grand Final on Dec. 9 in Bangkok, Thailand.
Established in 2005, the PropertyGuru Asia Property Awards continue to reward high-calibre work within the industry, encompassing property development, construction, architecture, interior design, and sustainable building practices. The series has expanded over the years to cover the region's dynamic property markets, including Australia, the Chinese markets, Japan, India, and Sri Lanka.
The PropertyGuru Asia Property Awards virtual gala series, which began streaming in 2020 and continued in 2021, has garnered around 1 million views to date across channels. The 2022 awards presentations are also scheduled to be streamed live on the same night as the physical gala dinners in each country.
The 10th PropertyGuru Philippines Property Awards is supported by platinum sponsor Kohler; gold sponsor Boysen Paints; official cable TV partner History Channel; official magazine PropertyGuru Property Report; official newspaper The Philippine Star; official PR partner FleishmanHillard Manila; media partners BusinessWorld, Esquire Philippines, and People Asia Magazine; official ESG partner Baan Dek Foundation; and official supervisor HLB.
For more information, email awards@propertyguru.com or visit the official website: AsiaPropertyAwards.com.
---
Spotlight is BusinessWorld's sponsored section that allows advertisers to amplify their brand and connect with BusinessWorld's audience by enabling them to publish their stories directly on the BusinessWorld Web site. For more information, send an email to online@bworldonline.com.
Join us on Viber to get more updates from BusinessWorld: https://bit.ly/3hv6bLA.