Damosa Land moves HQ to its new EDGE-certified building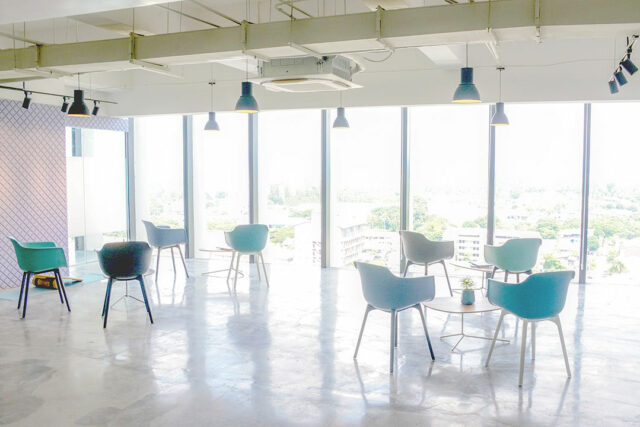 DAVAO CITY — Floirendo-owned Damosa Land, Inc. has moved its headquarters to its new Damosa Diamond Tower, and is expecting at least two other companies to settle in within the next three months.
"We are the first tenant that actually will be moving in," Damosa Land President Ricardo F. Lagdameo said at the inauguration ceremony on June 10.
The company is occupying the 15th floor of the 17-storey building, the first EDGE-certified office building in Mindanao.
EDGE, developed by International Finance Corp., a member of the World Bank Group, is a green building standard and certification system. EDGE aims to encourage building developers to reduce their energy and water consumption, as well as greenhouse gas emissions.
Mr. Lagdameo said in an interview that 40% of the building space is already committed with one tenant expected to occupy one floor by July. Another client is preparing to set up offices on two floors.
He did not name the companies but said one is involved in financial services and the other in business process outsourcing.
Discussions are ongoing for other potential locators, he said.
"The pipeline is so long and it's just a matter of negotiation. Hopefully, we will get a positive response in the coming weeks."
He added that inquiries have significantly increased since January this year after a slowdown during the coronavirus pandemic in the last two years.
In their own headquarters at the Damosa Diamond Building, Mr. Lagdameo said they have adopted a design with wide spaces intended to encourage more collaboration and stimulate creativity among its growing manpower.
"There is a lot of seating areas where it's a lounge… you can have your meetings with two or three people, you don't have to be in a formal boardroom," he said.
"You can even sit there in an amphitheater-type seating and you can even work there. What we are going to promote is you don't have to work in your workstation all the time."
Damosa Land is part of the Floirendo family's Anflo Group of Companies. Its developments include the Seawind condominium in Davao City; Ameria, the residential component of its agropolis township project Agriya in Panabo City; and Bridgeport, a low-density mixed-use complex in Samal. — Maya M. Padillo