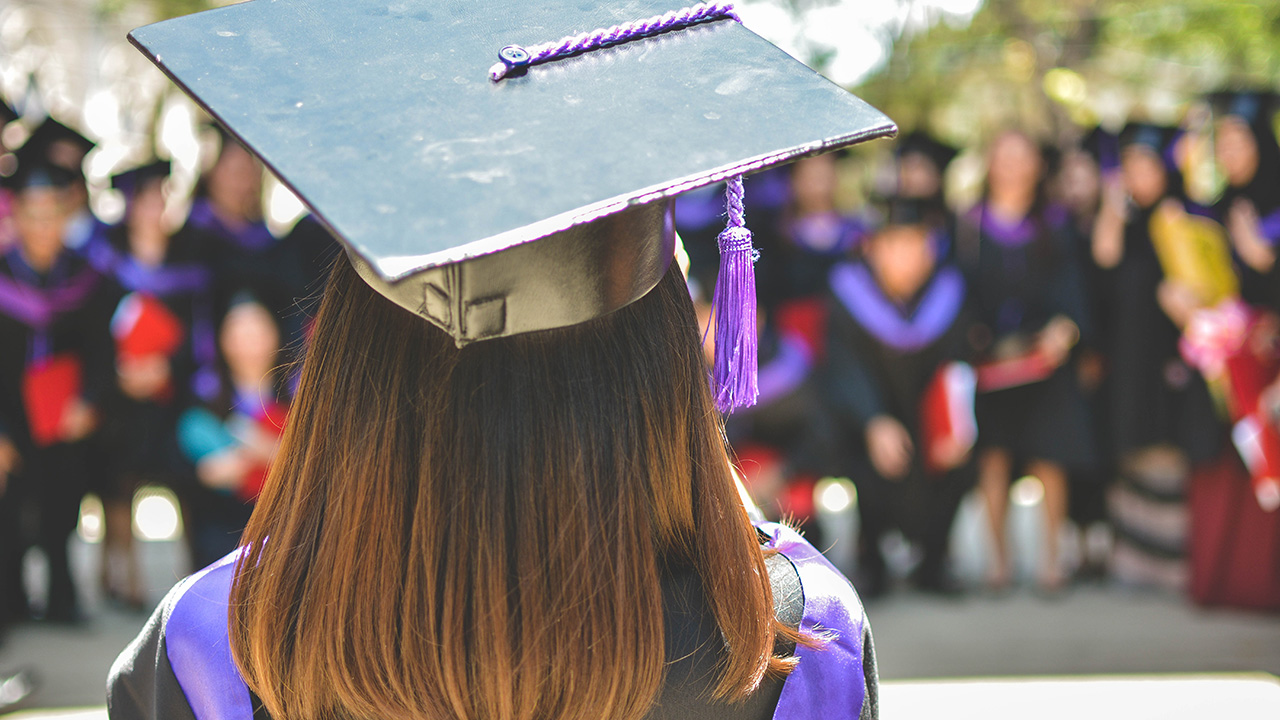 "Reality is known in judgment, not in emotion. In reality, whatever the generous hopes and dreams and thoughts [will always have to give way to what is actually there]." So says legal philosopher John Finnis.
Unfortunately, many in today's academe, media, policymakers defiantly continue to double down against reality, demanding that emotion rule over reason, logic, and facts.
ADAPT OR DIE
Take the appropriately named DIE, a conceptual framework that emphasizes diversity, inclusivity, and equity; supposedly to promote the full participation of those sectors of society normally considered marginalized. Make no mistake: the equalization of opportunity is a societal objective worth striving for. The equalization of outcome, however, is a fool's errand.
See, for example, legal education and law schools, which today's social media culture transformed into some weird psychosocial daily soap opera where the law students are the lead characters. Every day statements of affirmation and manifestation bombard the internet, incessantly feeding into the need for students to feel special and inspired, and bolstering the belief that their dream of becoming a lawyer is a right to be respected.
But the fact is, legal education is not there to fulfill a law student's dreams. It is there to produce competent and ethical lawyers for the benefit of society. And reality tells us that to achieve that purpose, not everyone, actually most everyone, cannot be lawyers.
Thus, I wrote: "there are probably between 16,000-20,000 students that annually want to enter law school. That's before the PhilSat. The PhilSat in 2018 cut that down to roughly 10,000-12,000.
"Without PhilSat and staying at 20,000, historically a rough average of 5,000 law graduates will take the Bar. Setting the Bar passing average at 20%, around 1,000 will become lawyers. That means theoretically around 19,000 people would probably have been better off being encouraged to explore other careers. From the beginning. Without wasting time and money.
"And that is with a legal education many criticize (a bit unfairly, albeit with modicum of truth) as built on rote." ("A legal education at cross purposes," Being Right, BusinessWorld, August 2019, https://bit.ly/Education081519).
This means that if we actually make legal training more rigorous than the supposedly rote training of today, we'd be producing fewer lawyers rather than more.
'BUD/S IS HELL'
This reminds them of what retired Navy Seal Robert O'Neill once observed about the Basic Underwater Demolition/Seal (BUD/S) training: "Nobody can predict who'll make it through BUD/S. The brass tries to figure it out; they bring in psychologists and boost the number of guys beginning the process, hoping more SEALs will be left standing at the end. They tweak the design to create more equal opportunity for minorities, but all that happens is that the instructors do to the students exactly what was done to them, and always 80% don't make it. We have more white SEALs simply because more white guys try out. Eighty percent of white guys fail, 80% of Filipinos fail, 80% of black guys fail. And the irony is, the Navy doesn't want an 80% failure rate. There can't be too many SEALs. We're always undermanned.
"From the beginning of boot camp, the instructors try separating guys who want to be SEALs. They put them together, feed them better, give them workouts designed to prepare them for BUD/S. These promising rookies get in better shape, are better nourished, and are psychologically primed to go. Then they're sent to SEAL training and 80% fail. No matter what the Navy process tweakers do, they can't crack it. You'd think the Olympic swimmer would make it. You'd think the pro-football player would make it. But they don't — well, 80% don't." (The Operator: Firing the Shots that Killed Osama bin Laden and My Years as a SEAL Team Warrior by Robert O'Neill)
THE 80-20 RULE
O'Neill essentially gave a textbook description of the Pareto Principle — that 80% of results come from 20% of causes. Meaning, 20% of people create 80% of a specific thing, own 80% of what can be owned, or even have intimate relationships with 80% of the opposite sex in a particular community or crowd.
Famous psychologist Jordan Peterson found that the Pareto Principle actually works on an even harsher formula: "square root of the number of people operating in a specific discipline produce half the output."
Hence, if "there's a thousand scientists working on a particular discipline, 30 of them publish half the papers, and you can look across it's the same with basketball hoops successfully managed, hockey goals scored, soccer goals scored, records produced, books written, books sold, records sold. It's like everywhere this law, this weird square root law.
"Sometimes people sum that up as the 80-20 Principle but it's way worse than that. Way worse than 80-20. It implies for example if you have an organization with 10,000 people, 100 of them will be doing half the work. If you have 10, it's three and that's not so bad. But at 10,000, it's a hundred and you think no way it's like, well if you meet some of those people who might be in that 100 you might think differently. So, this looks like some fundamental rule and if you're interested in income distribution, what do you make of this sort of thing?" (The Jordan B. Peterson Podcast with Dr. Glenn Loury, October 2021).
ALWAYS A TOP TEN
In fact, this reality was famously demonstrated in what has been commonly (albeit somewhat banally) described as "The Best Bar Ever." Hoping to address "inequities" and recognizing that some "are more privileged than the rest," the 2021 Bar Exams sought to recognize that "all are not coming from the same starting point," with many facing more challenges due to the "inherent discrimination that comes with their ethnicity, sexual orientation, gender identity, or expression." Thus, a more "inclusive" Bar Exam was crafted for 2021. And to emphasize that the Bar Exams are not a competition, the categories of "fail" were discarded for "did not finish" or "did not pass." As for that Top Ten list, which probably reeks of toxic masculinity, it was replaced with an "excellent" category for those that attained grades of 90% or higher.
In the end, despite all that inclusivity, 3,137 examinees still failed. Or rather, "did not pass." And 14 examinees — 14 out of 11,378 — qualified as "excellent." In the end, may Top Ten (or, in this case, 14) pa rin.
Does this mean we should pay no consideration to inequality? No. Anything, taken to an extreme, can be a problem. And inequality is no exception. Reaching dire levels, economic inequality clearly breeds crime and social instability.
REALITY AND THE MATTHEW EFFECT
But inequality, by itself, is not necessarily a problem: "Think about it: what actually is wrong with inequality? That some have more than others? But that will always be the way of the world: some are more talented, smarter, more hard working, and — most importantly — luckier." (See Trade Tripper by Jemy Gatdula, "Inequality is not the problem. Poverty is," June 2017, https://pidswebs.pids.gov.ph/CDN/NEWS/bw_june2.pdf)
Ultimately, "the problem is not inequality but poverty and the lack of social mobility. In both cases, the answer lies with free market economics and globalization." And — more importantly — the strengthening of the family and marriage, the upholding of stringent standards, and the inculcation of virtue within the population. All that would be far more beneficial than the mere heuristic of "diversity, inclusivity, equity."
Otherwise, we'll have to face the effects of the Pareto Principle's obverse and that is the Matthew Effect, a coin termed by sociologists to describe the phenomenon of how wealth, rewards, or even ability to create are distributed among individuals in accordance to how much they already have: "For whoever has will be given more, and they will have an abundance. Whoever does not have, even what they have will be taken from them" (Matthew 25:29).
In the end, there is no escaping reality and its consequences. Or as a wise man once said: "Facts don't care about your feelings."
Jemy Gatdula is a senior fellow of the Philippine Council for Foreign Relations and a Philippine Judicial Academy law lecturer for constitutional philosophy and jurisprudence
https://www.facebook.com/jigatdula/