Agri-food sector vital to the Philippines' post-pandemic recovery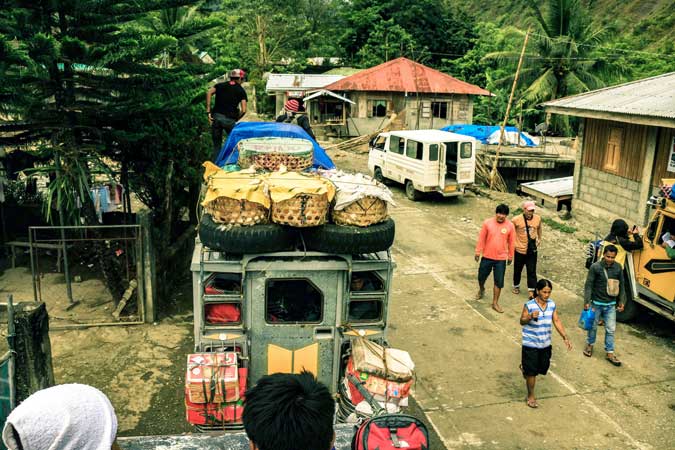 Support for sector seen as crucial to unlocking the country's growth potential
COVID-19 has been the test of the century, and like many countries in the region the Philippines has not been spared. More than a year in, governments are increasingly pressured to address fiscal imbalances exacerbated by the pandemic.
In the Philippines, this has started to take shape for the agri-food sector. Notably, the Department of Agriculture is poised to get less than P67 billion for its 2021 budget — a considerable difference from its initial ask of P280 billion.
As we plan for recovery, we need to remember the crucial role agri-food plays in supporting the economy. According to a recent study by Oxford Economics, the Philippines' agri-food sector contributed P6.1 trillion to the nation's GDP in 2019 and was responsible for 42.7% of the entire workforce, making it the single most critical source of employment. The sector also contributed a total of P829.5 billion in tax revenues.
The sector is undeniably an economic powerhouse; and ensuring proper support for the sector to recover is crucial in unlocking Philippines's growth potential post-pandemic. On top of the priority to contain community cases, we need to boost the agri-food sector in order for the Philippine economy to pull itself out from the depths of the pandemic.
SUPPORTING A FOOD INDUSTRY IN RECOVERY
In the same study, the Philippines showed important vulnerabilities due to its dependence on tourism to revive its food industry, placing second worst across 10 countries when it comes to the sector's expected economic recovery. As we continue to see uncertainties in international tourism, the agri-food sector and Philippine government will need to work closely to identify key areas to address so that it can thrive in the new normal.
Firstly, there is a need to create a conducive trade environment to ensure food supplies remain open, transparent, and predictable. This means a reliable, secure food network for everyone — both on a consumer and production level. However, policymakers need to be mindful that as imports increase, this will create greater uncertainty amongst local players in terms of the competitive landscape.
Policymakers will also need to work closely with the agri-food industry on potential policies that seek to restore the Philippines' fiscal position. It is important that that any new fiscal measure introduced be well designed, targeted, consulted, and efficiently regulated; otherwise, they risk widespread disruption across the sector and subsequently, the wider Philippine economy.
To illustrate, an abrupt reduction in subsidies would harm agricultural producers and impact the rest of the agri-food value chain. With around half of all inputs into the Philippines' food manufacturing sector coming from domestic agriculture, this could then impact local consumers.
Measures like excise taxes on sugar and plastic should also be considered carefully. While they seek to address health and environmental problems and generate revenue, historically such interventionist policies have backfired, hurting consumers and businesses without delivering the intended benefits.
PUSHING THE INDUSTRY 4.0 AGENDA IN AGRI-FOOD
It is also critical to deepen investment in innovation so as to strengthen the resilience and efficiency of a labor-intensive food value chain in the Philippines. Industry 4.0 is a key part of the Philippines' growth agenda, and should continue to be the focus for food and beverage manufacturing, which underpins the country's agri-food sector. Pursuing an Industry 4.0 revolution can guarantee greater flexibility, food safety, quality, and increased productivity, allowing the industry to better meet consumers' demands, and in turn drive industry growth.
Meanwhile, transforming Philippine agriculture into a high-growth sector can help the country bounce back from the economic strain. Beyond farming machineries, digitalization can empower agricultural players and improve productivity — digital tools can help to monitor production, assess damage from natural disasters, and implement early warning early action protocols, among others.
TURNING CRISIS INTO OPPORTUNITY
The industry will continue to face strong headwinds this year and how damaging the impacts of the pandemic will be, depend largely on policy responses over the short, medium, and long term. The country can emerge stronger from this global crisis if pro-recovery and growth policies are introduced with the support and involvement of industry and consumers in mind.
Matt Kovac is Executive Director of Food Industry Asia, a Singapore-based non-profit organization formed in 2010 to enable major food manufacturers to speak with one voice on complex issues such as health and nutrition, food safety and the harmonization of standards.