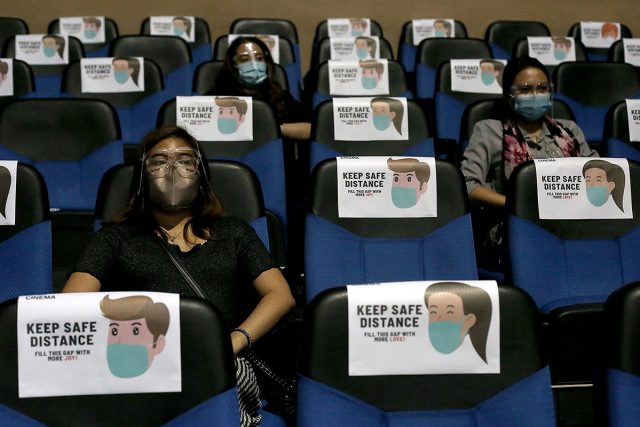 THE intellectual property office has signed a deal with the Film Development Council of the Philippines to promote copyright awareness and enforcement after piracy worsened during the pandemic.
The Intellectual Property Office of the Philippines (IPOPHL) in a statement Tuesday said the two groups will promote copyright awareness among members of the film industry and the public through a partnership signed on Sept. 23.
"The two agencies will work together to prevent and suppress all forms of piracy of Filipino films both locally and globally," IPOPHL said.
They aim to curb a spike in piracy seen during the pandemic, IPOPHL said, adding that a 2020 slump in Metro Manila Film Festival revenue to P31 million from P955 million a year earlier was largely caused by piracy.
"As the film industry is an integral part of the Philippine creative industries, in turn, a high-value contributor to the economy, it is mission-critical to help local cinema restart and rebuild stronger," IPOPHL Director General Rowel S. Barba said.
The film industry was among the worst-hit sectors during the pandemic, he added.
The Creative Economy Council found that creative sectors that saw the most losses during the pandemic include cinema-based film, performing arts, and heritage sites and museums.
Intellectual property rights violation reports sent to IPOPHL spiked during the lockdown last year, with a majority of complaints related to piracy and counterfeiting. Most of the violations, the agency said, are done online. — Jenina P. Ibañez