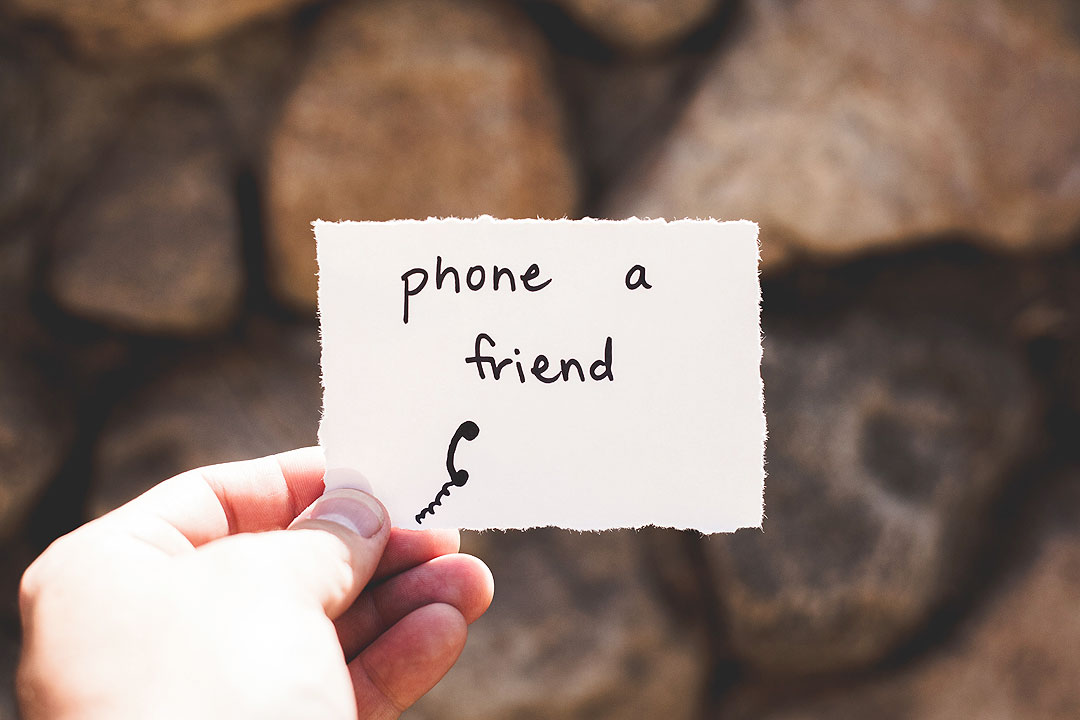 For the second consecutive year, we celebrated World Mental Health Day on Oct. 10 and Mental Health Week from Oct. 11 to 17 in the shadow of the coronavirus disease 2019 (COVID-19) pandemic. Our continuing struggle to cope with the pandemic makes the preservation of our mental health that much more important.   
"More than the absence of mental disorders, mental health is an integral part of health; indeed, there is no health without mental health," according to the World Health Organization (WHO).  
The WHO defines mental health as a state of well-being in which an individual realizes their own abilities, can cope with the normal stresses of life, can work productively, and is able to make a contribution to his or her community.   
It is normal and understandable to experience fear, worry, and stress during these challenging times. Aside from dealing with the fear of getting infected with the novel coronavirus, all of us have had to cope with unprecedented and significant changes in our lives brought about by the pandemic.   
Dr. Hans Kluge, WHO regional director for Europe, recognized that many have made huge sacrifices to contain COVID-19. "It [the pandemic] has come at an extraordinary cost, which has exhausted all of us, regardless of where we live, or what we do. In such circumstances it is easy and natural to feel apathetic and demotivated, to experience fatigue."   
Some people have even experienced pandemic fatigue which refers to feeling overwhelmed with still having to maintain a state of constant vigilance, and a weariness to abide by restrictions, the GAVI Alliance explained.   
Some common signs of pandemic fatigue include lack of motivation, changes in eating or sleeping habits, irritability, stress over tasks that would normally be handled well, difficulty concentrating, and feelings of hopelessness among others, said an article on How to Beat Pandemic Fatigue.   
The WHO shared tips to help the people cope with the pandemic and care for one's mental health.  One approach is to minimize watching, reading, or listening to news about COVID-19 that causes you to feel anxious or distressed. In this age where information is just a click away, it is important to seek trusted sources that will enable us to take practical steps to protect ourselves and loved ones from getting sick.   
The WHO added that facts gathered from credible sources can help minimize fears. Instead of dwelling on negative stories, one may look for and amplify inspiring narratives such as people who have recovered from COVID-19 or those who have helped others during the pandemic.   
The US Centers for Disease Control and Prevention (CDC) also recommended that a person may connect with the people he trusts to talk about any concerns. The CDC explained that during periods of isolation, conversation is a powerful coping tool to relieve stress and promote resilience. It provided tips for having a meaningful conversation, which can be done over the phone, online or in person while observing physical distancing and health protocols.  
Meanwhile, UNICEF sounded the alarm that the impact of the pandemic on children is significant and just a tip of the iceberg. "As COVID-19 heads into its third year, the impact on children and young people's mental health and well-being continues to weigh heavily," it said.   
According to UNICEF, at least 1 in 7 children has been directly affected by lockdowns, while more than 1.6 billion children have suffered some loss of education. These disruptions "are leaving many young people feeling afraid, angry, and concerned for their future."   
The CDC enumerated some things to watch out for among children or teens who may be under stress in this time of the pandemic.   
These common signs are excessive crying or irritation in younger children; returning to behaviors they have outgrown; excessive worrying or sadness; unhealthy eating or sleeping habits; irritability, "acting out" behaviors in teens; and unexplained headaches or body pain among others.  
The WHO is encouraging parents to help children find positive or creative ways to express feelings such as fear and sadness. These could be through good communication, playing or drawing, or sharing activities together. Parents may also maintain old routines or create new ones.   
Beyond the support at home, UNICEF is calling for immediate investment in child and adolescent mental health across sectors to support a whole-of-society approach to prevention, promotion and care.  
With no clear end yet for the pandemic in sight, it is important to continue staying vigilant to protect one's self. This can only be sustained if mental well-being is taken seriously, remembering that mental health is fundamental to physical health.   
Teodoro B. Padilla is the executive director of Pharmaceutical and Healthcare Association of the Philippines (PHAP), which represents the biopharmaceutical medicines and vaccines industry in the country. Its members are at the forefront of research and development efforts for COVID-19 and other diseases that affect Filipinos.