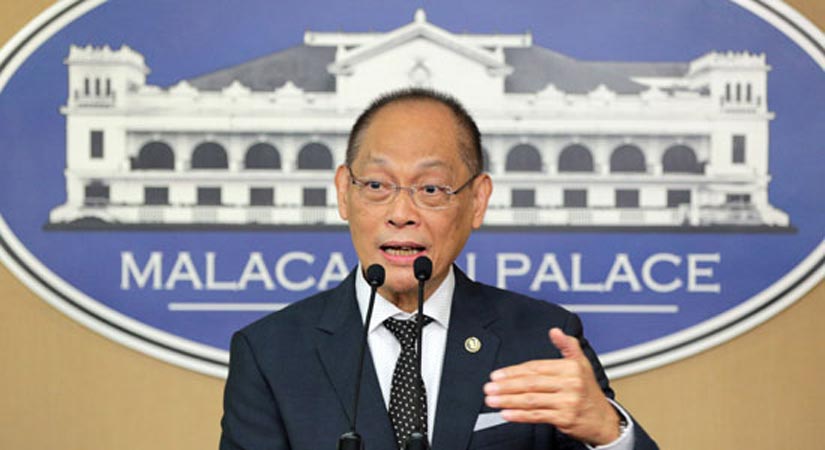 BANGKO SENTRAL ng Pilipinas (BSP) Governor Benjamin E. Diokno, who will be the next government's Finance Secretary, said the Philippine economy is "promising" and has much to offer potential investors.
"We thank our partners in Spain who have played significant roles in the Philippine economic narrative," Mr. Diokno said during his presentation to the BBVA Investor Roundtable Discussion in Spain, "Over the years, Spain has been an important ally, contributing to our trade growth."
"And for those who have yet to do business with the Philippines, we urge you to take a look at our promising economy as we soar to new heights."
Mr. Diokno said the Philippines is currently in a demographic sweet spot, with a young cohort entering or currently in the work force.
"The country has a younger population compared with the rest of the world. It has a rich talent pool, having an annual average of 750,000 graduates across disciplines, forming a deep manpower pool of 45 million (who are) well-educated and hard-working. In an ageing world, having a population with a median age of 25.7 is an asset," Mr. Diokno said.
"Moreover, the Philippines' location is favorable for key markets as it is situated at the heart of major trading routes," Mr. Diokno said.
"At the height of the pandemic, as I said earlier, we didn't sit idly by and wait for the virus to recede. Instead, we pushed for game-changing reforms. We continued to invest in physical infrastructure and human capital. All these are meant to improve the Philippines' competitiveness, boost its productive capacity, and make the Philippines an even more attractive investment destination."
Mr. Diokno highlighted how the country "successfully managed" the coronavirus disease 2019 (COVID-19) health crisis through structural reforms and macroeconomic management.
"After the pandemic-driven recession in 2020, the economy grew by 5.7% last year and 8.3% in the first quarter this year. We attribute this to much-relaxed mobility and activity restrictions as the country was able to manage the spread of COVID-19," Mr. Diokno said.
HSBC VIEW ON GROWTH
Separately, the Philippines was identified as a strong market for future growth, HSBC Ltd. said, citing the results of a survey.
"Known for its competitive price of labor, the Philippines is expected to attract investment in the years ahead, with US companies playing a leading role. The survey shows that 1 in 5 companies (21%) planned to expand in the country in the next two years, making the Philippines a close second as the most preferred destination for investment in the region," HSBC said in a statement on Wednesday.
The survey noted that in the absence of a downturn arising from geopolitics or a COVID-19 resurgence, the future is bright for the Philippine market.
"From demographics to digitization to pure dynamism, so much is going in favour of the Philippines as part of Southeast Asia," HSBC Philippines Head of Wholesesale Banking Mimi Concha said.
"The country is home to a large young population that is digitally native, increasingly affluent and educated, and with growing purchasing power. Their enterprising nature has produced a startup scene that rivals any other in the world. We are indeed brimming with potential," she added. — Keisha B. Ta-asan