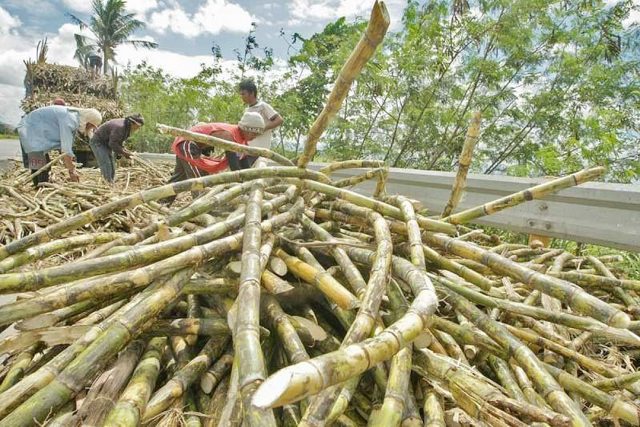 THE Negros Occidental Office of the Sangguniang Panlalawigan said it issued a resolution objecting to a plan by the Sugar Regulatory Administration (SRA) to import 200,000 metric tons of sugar.
Resolution No. 0126 called Sugar Order (SO) No. 3 badly timed, saying that the sudden influx of foreign sugar will disrupt pricing during the milling season and dampen the industry's earnings.
"The timing of the entry of the imported sugar into the Philippines will coincide with the ongoing milling season which will severely affect the income of sugar farmers who at the moment are reeling from the prohibitive cost of fertilizer and fuel," according to the resolution.
"Only a week before the issuance of SO No. 3, the SRA Administrator, Hermenegildo R. Serafica, (came) out saying there was no reason for prices to increase since supply is stable despite the effects of Typhoon Odette (international name: Rai); that in effect, Mr. Serafica has directed monitoring on prices and if needed, impose appropriate sanctions on sellers," it added.
The sugar industry sustained P1.2 billion in lost production with 51,159 hectares planted to sugar damaged by the typhoon, according to government data.
"With the influx of imported sugar, the sugar producers who are still reeling from the destruction of their plantations and facilities will have to carry the added burden of competing with cheaper prices of imported sugar. Hence, excluding sugar producers from the sugar import program is adding insult to injury," it added.
Separately, the United Sugar Producers Federation (UNIFED) said it is seeking a Temporary Restraining Order (TRO) against the SRA's import plans.
"We must put a stop to the damage already caused by the SRA and Mr. Serafica with SO No. 3 and their inaction on our various appeals to avert an agricultural crisis," the group said in a statement.
"Mr. Serafica said the sugar order was to ensure that local market prices of sugar will be stabilized as there are complaints from the consumers, particularly local vendors, that sugar prices are high at the moment. However, if you look at SO No. 3, it does not answer directly the so-called complaints of these vendors as half of the imported supply will go to bottling companies. That alone (indicates that) something fishy is going on," it added.
On Feb. 6, UNIFED released a statement calling for the resignation of Mr. Serafica.
"Is he under pressure from these multinational companies that have been feeding off from our people and yet, cannot give back to our farmers? Instead, they'd rather buy imported sugar than patronize the hand that feeds them. Again, we are in an agricultural crisis and what is happening in the sugar industry now falls on the shoulders of Serafica. (We) appeal once more to President Rodrigo Duterte to fire him," UNIFED President Manuel R. Lamata said.
"Since last year, we have been appealing to SRA, the DA (Department of Agriculture), and other government agencies to help us with the high price of farm inputs, whether through a price freeze or subsidies, but nothing came through. SRA pushed us to the wall, thus the filing of this TRO," UNIFED Director Joseph Edgar M. Sarrosa said.
Senator Juan Miguel F. Zubiri filed a resolution on Feb. 14 seeking an inquiry on sugar imports, as well as other DA moves to buy foreign food.
"Farmers have been complaining since last year on the import-dependent programs of the DA when it comes to agricultural products such as rice, corn, pork, beef, chicken, and fish as it negatively impacts their income and productivity," according to the resolution.
Mr. Zubiri called for a policy that supports farmers and promotes food security instead of import dependency.
"There is a need to provide a clear-cut government policy on imports during the harvest and milling season not just for sugar but for other agricultural products as well so as not to unnecessarily burden our small and poor farmers," according to the resolution. — Luisa Maria Jacinta C. Jocson