Growth in 2021 agriculture output ruled out due to typhoon damage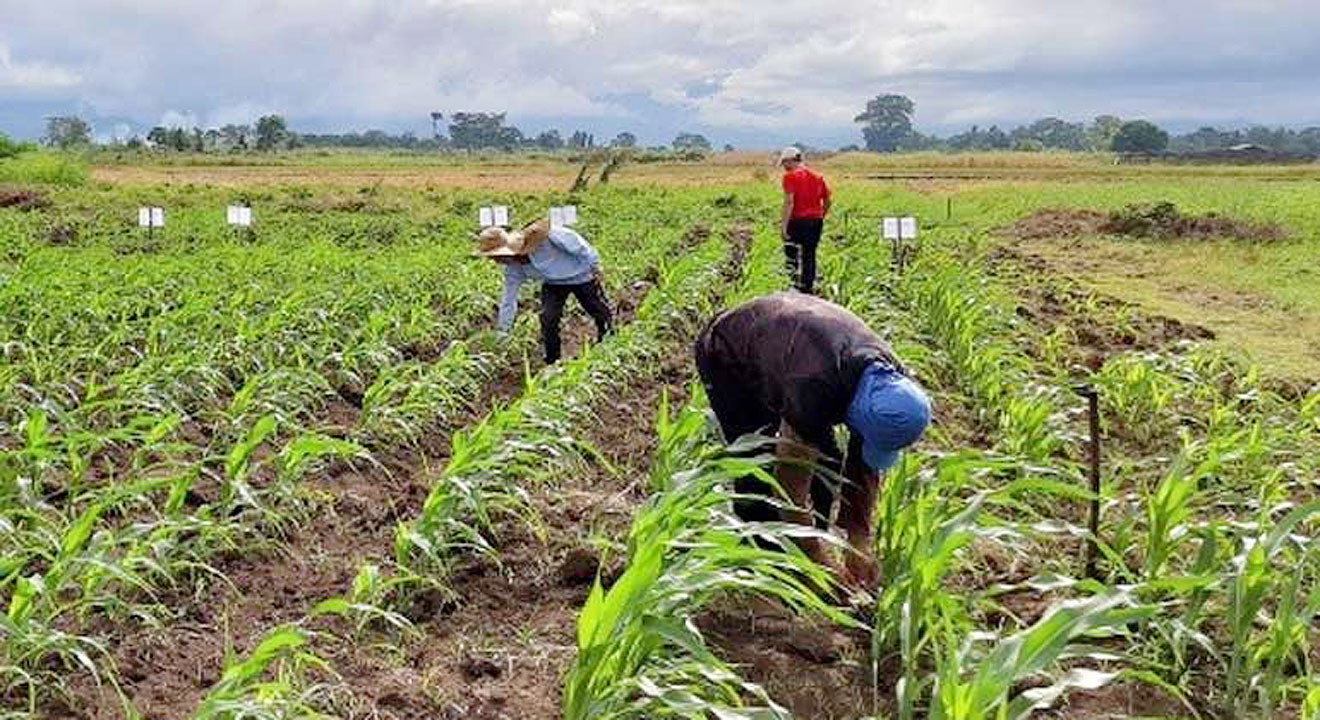 By Luisa Maria Jacinta C. Jocson
AGRICULTURE OUTPUT in 2021 is expected to contract due to damage incurred late in the year from Typhoon Odette (international name: Rai), an analyst and industry representatives said.
"With Typhoon Odette, all hopes were dashed (for) the fourth quarter of 2021," Pampanga State Agricultural University Professor Roy S. Kempis said in a Viber interview.
He estimates that farm output contracted 3-4% in the fourth quarter.
"My estimate for 2021 overall is minus 3.5% to minus 2.5%, the exact opposite projection the Department of Agriculture (DA) made early in the month of January 2021," Mr. Kempis said.
The DA set an agricultural output growth target for 2021 of 2%, downgrading its original 2.5% target.
In the third quarter, agricultural output declined 2.6% at constant 2018 prices due to weak crop, livestock, and fisheries production. In the fourth quarter of 2020, output contracted by 3.8%.
"The P13.3 billion worth of losses in agriculture due to Typhoon Odette, compared to the P1.36 billion in losses due to Typhoon Jolina in the third quarter is (significantly) bigger.  If third quarter performance was minus 2.6%, a higher contraction is projected for the fourth quarter," Mr. Kempis said.
Crop damage caused by Odette hit P13.3 billion, affecting 533,709 farmers and fisherfolk across 462,766 hectares of agricultural land, with the volume of lost production at 273,062 metric tons (MT), according to the DA.
Federation of Free Farmers National Manager Raul Q. Montemayor said that hitting the growth target for the year will be difficult, estimating that fourth quarter output must rise by at least 14% in order to hit the DA's target.
"This kind of growth has never happened. Most probably, agricultural output had a negative growth rate in 2021 even without taking into account the effects of the typhoons," Mr. Montemayor said in a Viber message.
"To hit 0% annual growth in 2021 versus 2020, fourth quarter gross value added (GVA) must be P525.4 billion, which is 7% over the fourth quarter GVA in 2020.  To hit the DA's target of 2% annual growth, GVA in the fourth quarter must be P561.2 billion, which is 14% over the fourth quarter GVA in 2020," he said.
"(It is) practically impossible to get even 7% growth in the fourth quarter to end up with just 0% growth for 2021," he added. "But since fourth quarter GVA in 2020 was historically very low, it is possible that fourth quarter output in 2021 will be slightly better.  But even if that happens, the fourth quarter output will still be lower than in 2018."
Aside from typhoon losses, the estimated contraction could be due to the government continuing to allow imports in order to augment local supply.
"Everything will be starting from a low base, so normally there would be some growth. However, DA import policies will be a continuing albatross on the affected sectors thereby derailing or stifling any meaningful, especially inclusive growth," United Broiler Raisers Association President Elias Jose M. Inciong said in a Viber message.
"The damage wrought by Typhoon Odette will aggravate the negative impact of such policies. Of course, these are all on top of the ravages of COVID-19," he added.
The Philippine Statistics Authority is scheduled to release its fourth quarter and full-year estimate for agriculture output on Jan. 26.