DoF, NEDA raise objections to Senate economic zone bills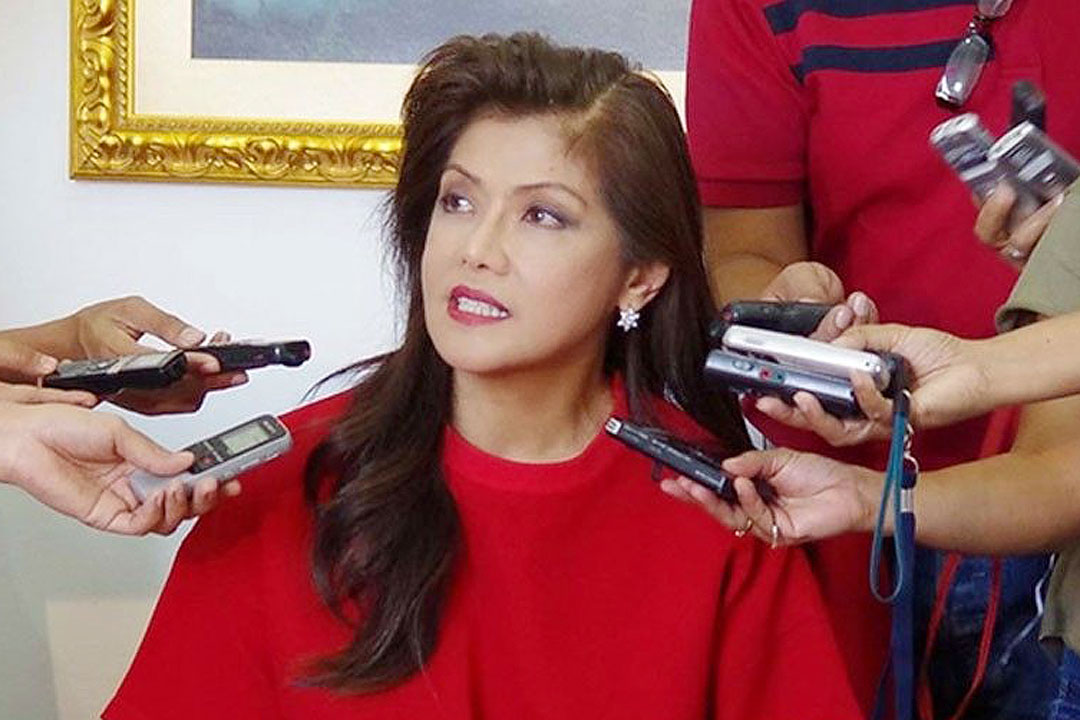 THE Department of Finance (DoF) and the National Economic and Development Authority (NEDA) have ruled out granting local governments the power to organize their own special economic zones, saying that badly-organized zones have a mixed record in job creation and generating economic benefits.
At a Senate hearing, economic managers representing the DoF, NEDA, the Department of Budget and Management, and the Bangko Sentral ng Pilipinas, were testifying on the issue of whether local government units (LGUs) should be allowed to establish economic zones now that they have adequate guidance from new legal frameworks like the Corporate Recovery and Tax Incentives for Enterprises (CREATE) Act.
"The Department of Finance recognizes the intent of these economic bills to create jobs, attract investments and spur economic growth in various parts of the country. With these same objectives, the Senate has approved key economic reforms that aim to enhance our socio-economic fundamentals such as the CREATE law and the three economic liberalization bills," Finance Assistant Secretary Valery Joy A. Brion of the Domestic Finance Group said at a hearing on Tuesday of the Senate's Economic Affairs committee.
"Our consistent view on these bills is that we currently do not support the creation of more economic zones," Ms. Brion said. "We will object to these bills."
The hearing was tackling proposals for special economic zones in Cebu, Marinduque, Metro Iloilo, Occidental Mindoro, Oriental Mindoro, Ilocos Sur, Bislig, Bacolod, Northern Bohol, and the municipality of Paluan in Occidental Mindoro.
The push for more economic zones has gathered momentum in the wake of the Supreme Court's Mandanas ruling, which allocated a greater share of the national taxes to LGUs, possibly providing them with the resources to branch out into more activities.
"We can… work hard on this measure, we can subject this to a debate on the floor, but if the DoF and NEDA veto (it), then we are wasting our time," Minority Leader Franklin M. Drilon said at the hearing.
Senator Maria Imelda Josefa Remedios R. Marcos, who chairs the committee, said that since July 2016, no economic zone measure has passed due to such objections.
Asked to explain her department's reluctance to support more economic zones, Ms. Brion said the DoF's concerns center on the uncertain prospects they will succeed in generating economic returns or alleviate poverty, the cost to taxpayers, and the absence of master planning and cost-benefit analyses to justify their establishment.
Ms. Marcos said the economic managers' positions would seem to suggest that "local executives have no capacity whatsoever to exert or to promulgate programs that will create economic success." She also rejected as "utterly false" the contention that "eco zones do not alleviate poverty or improve jobs."
Mr. Drilon said the newly-created Fiscal Incentives Review Board (FIRB) should be in a good position to evaluate a proposed zone's master plan and expected costs and benefits.
"I assume that concern will be addressed precisely because we have given the FIRB in the CREATE law… the power to approve the incentives granted by the IPAs (Investment Promotion Agencies)," Mr. Drilon said.
"In this particular case, we already have the CREATE bill, there are already guidelines imposed," he added.
NEDA Undersecretary Mercedita A. Sombilla said the economic planning agency concurs with the DoF, but is willing to work with the committee to find middle ground.
She said however that the master plan and cost-benefit analyses remain crucial to any such project, because they will point to the benefits to be generated within the host communities.
"We'll try to sit down with whoever, the technical working group, with the FIRB, to see to it that we have all those documents in place to evaluate, to analyze, and see how all these bills… can be considered," Ms. Sombilla said.
She said according to DoF data, many economic zones did not generate much income for their communities.
"I'm very familiar with many ecozones in the past that have not generated any income, revenue, or jobs," Ms. Marcos said, "but those are the past mistakes, and now we're going to impose that on the new potential areas?"
Ms. Sombilla replied, "That's what we really want to ensure, that all these ecozones will really (achieve their) objectives… that's why we need to see all of these documents and to go through all the necessary reviews."
The Senators asked for both DoF and NEDA to submit before the end of the week their position papers to guide the committee in amending the economic zone bills in a manner that will address the economic managers' concerns. — Alyssa Nicole O. Tan