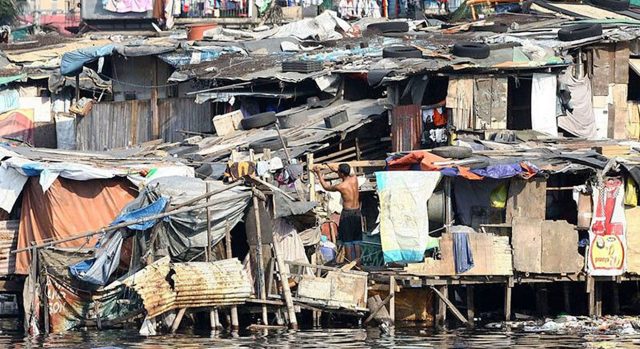 THE GOVERNMENT is hindered in designing effective anti-poverty programs by limited data, according to a study by the Philippine Institute for Development Studies (PIDS).
The PIDS discussion paper, known as "Eradicating Poverty in the Philippines by 2030: An Elusive Goal?" found that households that experience shocks need safety nets to help them avoid falling into transient poverty.
"Since the data do not distinguish between the chronic and transient poor, the two groups are treated homogeneously and the programs designed for them are the same," PIDS President Celia M. Reyes said in the report, released Monday.
"Lack of understanding of the dynamics of poverty can lead to inappropriate interventions."
She said the statistics agency should redesign its family income and expenditure survey to improve how it studies poverty.
"It will also provide the necessary information for designing and budgeting for these different interventions," she said.
The proportion of Filipinos whose income fell below the per capita poverty threshold rose to 23.7% in the first half of 2021 from 21.1% three years earlier, the Philippine Statistics Authority said.
This meant the number of poor people rose by 3.87 million to 26.14 million.
The National Economic and Development Authority has said that the coronavirus disease 2019 (COVID-19) pandemic affected progress made in reducing poverty due to the income and jobs lost due to lockdown restrictions last year.
The PIDS report noted that the lowest labor productivity is in agriculture, which employs the majority of the poor.
"The agrarian reform program, implemented to reduce poverty and inequality, has contributed to the fragmentation of land, making it difficult for farmers to realize benefits from economies of scale," she said.
Typhoons also significantly damage agricultural production and reduce farmer income.
"Agricultural insurance can be a good risk management tool but has limited coverage and implementation issues," she said. "Greater capacity building for local government units in preparing for disasters, will be helpful in dealing with the shocks."
Ms. Reyes said the poor also have less access to education, and noted inadequacies in reproductive health services and health insurance.
To improve the government's response to poverty, the paper said education incentives should be targeted at the chronic poor, while distinct programs for the chronic and transient poor would improve the design of social protection programs. — Jenina P. Ibañez