Prices of fresh pork seen stabilizing in Metro Manila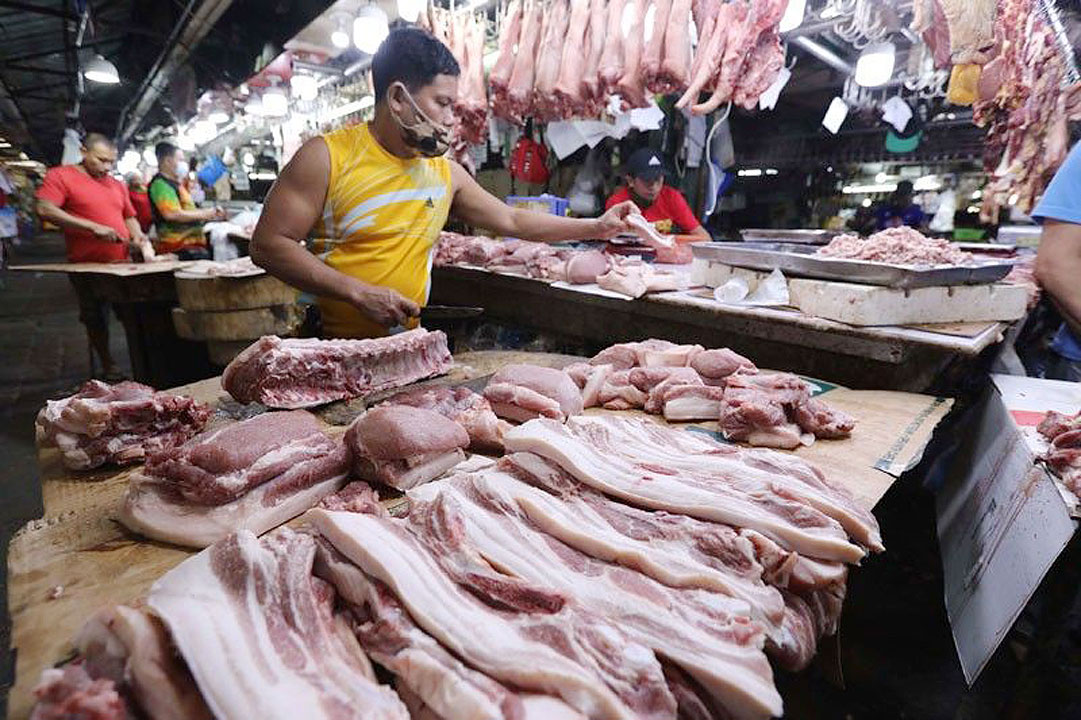 THE retail price of fresh pork in wet markets in the National Capital Region (NCR) has "stabilized," according to the Department of Agriculture (DA).
Citing findings of its price monitoring unit, the DA said in a statement Wednesday that pork shoulder (kasim) and belly (liempo) are at P280 per kilogram (/kg) and P340/kg, respectively.
The DA said January prices for the two commodities were at P360/kg and P400/kg respectively.  
"The DA projects a continuing downward movement of pork prices at NCR wet markets. The retail prices generally follow the movements of farmgate prices of hogs," it said.
It added that frozen pork sold in wet markets is about P60 cheaper compared to fresh pork, with frozen kasim at P220/kg and frozen liempo P280/kg.
"However, only seven out of every 100 meat stalls are selling frozen pork in NCR wet markets as frozen pork requires chillers," the DA said.
According to the DA, pork producers will be given assistance that will allow the hog industry to sustain its repopulation and recovery efforts after the African Swine Fever outbreak.
President Rodrigo R. Duterte issued two executive orders in May that reduced the tariffs charged on imported pork and expanded the volume of pork imports that can be imported under the minimum access volume quota, which pay lower tariffs compared to out-of-quota pork imports.  
Asked to comment, Pork Producers Federation of the Philippines, Inc. President Rolando E. Tambago said via phone message that declining farmgate prices are not good for the industry due to rising production costs.
Mr. Tambago said the current farmgate price of live hogs in Luzon fell to P160 to P180/kg from P220/kg while Visayas and Mindanao prices vary from P120 to P140/kg, down from P180/kg.
"Instead of (Agriculture Secretary William D. Dar) being happy that the farmgate prices of hogs are declining, he should know and understand… that our farm input costs are also increasing. An example is the price of yellow corn for feed. It rose 57% to P22/kg because the input cost of corn farmers such as fertilizer also increased to P1,400 per bag from P850 per bag," Mr. Tambago said. — Revin Mikhael D. Ochave