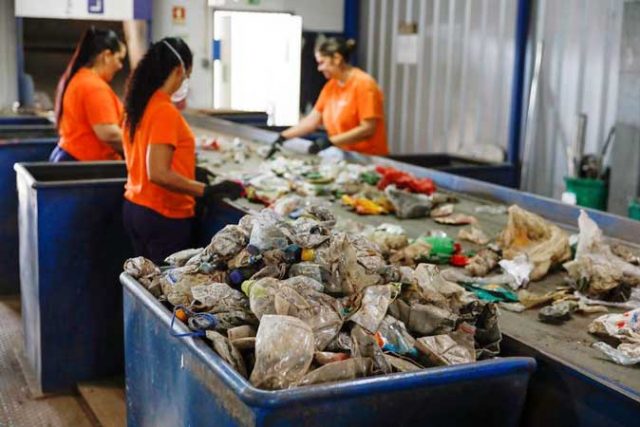 THE DEPARTMENT of Trade and Industry (DTI) is backing the development of a regional circular economy plan in Southeast Asia after the recent conclusion of economic talks.
The Framework of the Circular Economy for the ASEAN Economic Community (AEC) will identify priorities in the region's work supporting sustainable economic growth. The group of 10 Southeast Asian nations plans to adopt the framework in October, the DTI said in a statement Sunday.
"We support the finalization of the Framework on Circular Economy as this will guide AEC work on sustainable development, support cross-pillar cooperation, and serve as a building block to ASEAN Post-2025 Work," DTI Assistant Secretary Allan B. Gepty said.
A circular economy is a system designed to make economies more sustainable by, among others, addressing climate change, by designing products for sharing and reuse and eliminating waste.
House Bill No. 7609 or "An Act to Promote Circular Economy and a Whole-of-Nation Transition Towards a Sustainable Future," which aims to support sustainable development initiatives, is pending at the House Committee on Economic Affairs.
A meeting among ASEAN (Association of Southeast Asian Nations) senior economic officials was held virtually on Aug. 2-4 marked the completion of economic initiatives such as the launch of a one-stop shop for internationally-oriented small businesses. The group has also developed a roadmap for Smart manufacturing.
"We are confident that this momentum would also allow us to further our work, such as in finalizing the Guidelines on MSME (micro-, small-, and medium-sized enterprises) Crisis and Disaster Resilience by end of the year," Mr. Gepty said.
Officials during the meeting also discussed investment facilitation, the region's industrial revolution strategy, and expanding the list of goods exempt from restrictive trade measures during the public health crisis.
The 10 member states in November 2020 signed a memorandum of understanding committing to refrain from non-tariff restrictive trade measures on a list of essential goods to prevent supply disruptions during the coronavirus disease 2019 (COVID-19) pandemic. Trade Secretary Ramon M. Lopez has been pushing for the inclusion of rice in the list of essential goods. — Jenina P. Ibañez