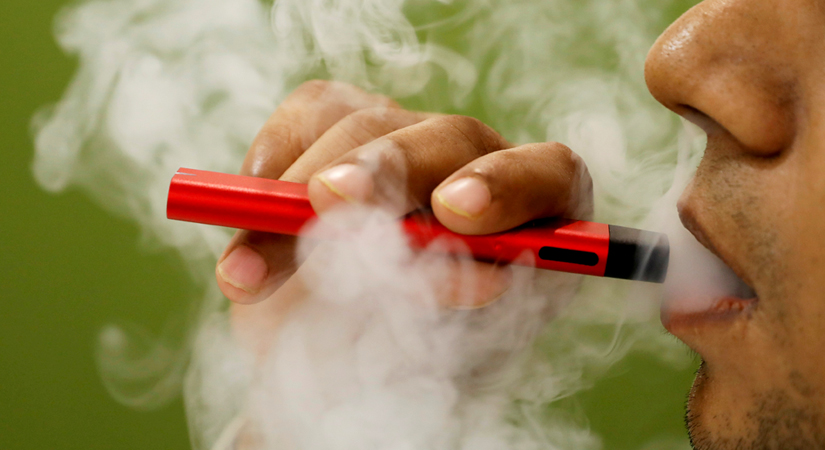 SENATOR Ralph G. Recto has endorsed for plenary debate Senate Bill No. 2239 or the Vaporized Nicotine Products Regulation Act.
"This bill regulates and controls the importation, manufacture, sale, packaging, distribution, use and consumption of vaporized nicotine products or VNP, such as vapor products and heated tobacco products," Mr. Recto said in his sponsorship speech.
The committee report on the bill was approved by the committees on trade, commerce and entrepreneurship, health and demography, and finance.
The bill bans the sale of vaporized nicotine products to minors, with retailers required to verify the age of buyers, who must present a valid ID.
Retailers and distributors "whether in mortar or portal stores," must be registered with the Department of Trade and Industry and the Securities and Exchange Commission, Mr. Recto said.
Online selling of the products will be allowed subject to restrictions on sales to those under 18.
Celebrities and social media influencers will be banned from endorsing the products.
Selling vaporized nicotine products is not allowed with 100 meters of the perimeter of a school, playground or other facility frequented by minors.
Advertisements and other forms of consumer communication cannot target minors, must not undermine quit-smoking messages and may not encourage non-tobacco or non-nicotine users to use the product. Sponsorship activity is limited to industry associations or trade events open only to adults.
The use of the products will be allowed in public places, but indoor use is prohibited in schools, hospitals, government offices and facilities for minors. In indoor places open to the public, their use is to be allowed in designated vaping areas or point-of-sale establishments.
Retail or use of nicotine shots and/or concentrates is also not allowed. The products should also carry graphic warnings and health warnings in text.
Designated vaping areas will need to be open spaces, either outdoors or in separate indoor areas with proper ventilation. — Vann Marlo M. Villegas