LGU rate of business permit automation lagging at under 40%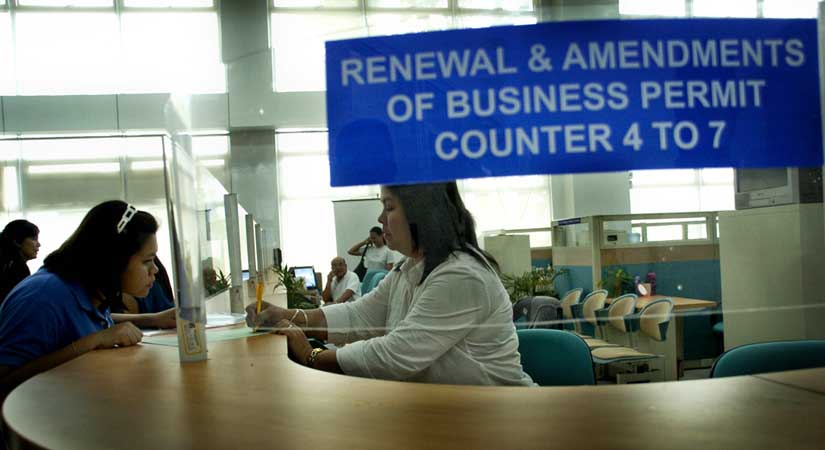 LESS THAN 40% of local government units (LGUs) have so far automated their business permit systems with smaller municipalities falling behind, the Department of Trade and Industry said.
Citing an April 14 compliance report from the Department of the Interior and Local Government, Trade Secretary Ramon M. Lopez said only 39% of 1,516 LGUs have automated their business permit and licensing systems.
Some 91% of the 33 highly-urbanized cities have automated their systems, compared to 52% of first-class municipalities, 41% of second-class municipalities, and 30% of third to sixth-class municipalities.
The third to sixth class municipalities represent 884 of the country's LGUs. The classifications of municipalities are based on their income, with sixth-class municipalities representing the smallest average annual income of less than five million pesos.
"The cities in NCR (National Capital Region) have set up their own online registration systems and payment systems. Outside of Metro Manila, we also have cities like San Fernando, Cagayan de Oro, and Mandaue City that have end-to-end systems just like Valenzuela and Parañaque in NCR," Mr. Lopez said at the Sulong Pilipinas 2021 economic forum on Monday.
Smaller municipalities, he said, are being assisted by various government agencies to shift their processing online.
"We expect these numbers to increase by June 2021," Mr. Lopez said.
All LGUs are required to move their entire business permit application processes online by mid-June, according to a joint memorandum circular from the Anti-Red Tape Authority and other agencies.
Local governments that have fully put up an online business registration service must cut the number of steps to one. Those transitioning to a fully-automated system must have a maximum of four steps under a hybrid manual and digital process.
Business registration must be processed within three business days, while the number of signatories on permits must be reduced to three people. — Jenina P. Ibañez