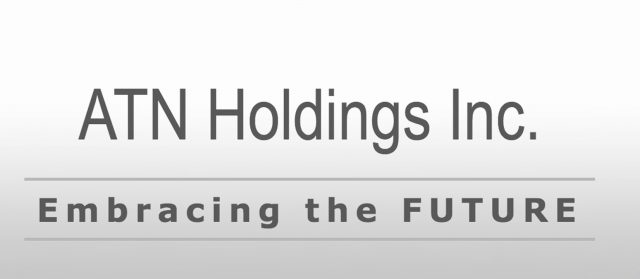 ATN Holdings, Inc. on Thursday said its board had given the go signal to its energy arm to enter into a joint venture agreement with "key energy partners" to build 50 to 100 megawatts (MW) of solar photovoltaic project in the company's property in Rizal.
In a stock exchange disclosure, ATN Holdings said it deemed a joint venture approach through ATN Philippines Solar Energy Group, Inc. (ATN Solar) as advantageous and that it would participate in the consortium to be formed with the winning bidder of the competitive selection process (CSP) set by Manila Electric Co. (Meralco).
It said the move comes after the expected power supply deficit arising from project delays due to the coronavirus pandemic.
ATN Holdings said its board, in the same meeting held on Jan. 26, also authorized the company to file ATN Solar's listing by introduction in the Philippine Stock Exchange and follow-on offering, as well as to appoint an investment banking group and underwriter.
ATN Holdings was also authorized to co-invest with Transpacific Broadband Group International, Inc. a P2-billion equity participation in the consortium to be formed with the winning bidder of the Meralco CSP of renewable solar energy under a 20-year contract.
The company said a joint venture approach and participation in a consortium aims to achieve economies of scale in a 100-MW solar project and "diversify financial and project execution risk" as the participants contribute complementary resources to increase the probability of success.
It said Meralco had programmed two solar project packages in which ATN Solar could participate, namely: a 170-MW solar project for immediate construction to address peaking power during summer, and 850 MW to comply with the government's Renewable Portfolio Standards, or RPS program.
The solar project will be installed in ATN Holdings' 256-hectare property in Montalban, Rizal.
Meralco earlier called for competitive bids to challenge an unsolicited offer from Terra Solar Philippines, Inc. — a joint venture between Leviste-led Solar Philippines Power Project Holdings, Inc. and Razon-led Prime Infrastructure Capital, Inc. — for the supply of 850 MW of mid-merit power for two decades.
ATN Holdings also enumerated other factors for the board resolutions, including the phase out of coal power plants, a projection that the Malampaya gas supply will run out in a few years, and opportunities in the renewable energy industry in the next five years. — M.C. Lucenio