Microsoft eyes to bring AI capabilities to Philippine health sector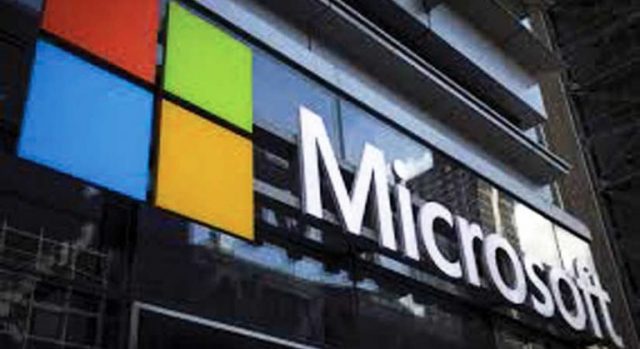 By Arjay L. Balinbin, Senior Reporter
MICROSOFT Philippines, Inc. is looking to bring conversational artificial intelligence (AI) capabilities to health-care institutions in the country to help them address their patients' needs, a top official said.
Abid Zaidi, Microsoft Philippines chief operating officer, told BusinessWorld in a virtual interview on April 30 that the US-based multinational technology company Microsoft Corp. recently entered into an agreement to acquire Nuance Communications, Inc., a conversational AI solutions provider, for "close to $20 billion."
"What this means for the Philippines is that, although we have been engaging with health-care institutions here, with AI technology, we'll be better geared up to address their needs," he said.
"If everything goes through, we will be able to have a bigger addressable market [globally] of about $500 billion…" Mr. Zaidi added.
In a statement posted on its website, Microsoft Corp. said the acquisition announcement "represents the latest step" in its "industry-specific cloud strategy."
Nuance, Microsoft also noted, provides AI expertise and customer engagement solutions across interactive voice response (IVR), virtual assistants, and digital and biometric solutions to businesses, including health-care providers.
"This expertise will come together with the breadth and depth of Microsoft's cloud, including Azure, Teams, and Dynamics 365, to deliver next-generation customer engagement and security solutions."
Microsoft Corp. Chief Executive Officer Satya Nadella said, "AI is technology's most important priority, and health care is its most urgent application."
"Together, with our partner ecosystem, we will put advanced AI solutions into the hands of professionals everywhere to drive better decision-making and create more meaningful connections, as we accelerate growth of Microsoft Cloud for Health Care and Nuance," he added.
In the Philippines, Microsoft has been partnering with hospitals to provide cloud platform technologies.
"We've come to the realization that we need to make sure our technologies are also getting up to meet the current and future demands," Mr. Zaidi said. "That is pushing us to build technologies… and see what partner solutions are out there that we can work with."
Mr. Zaidi also said Microsoft Philippines is still working with policy makers, so the company "can better take care of the concerns of the customers" on matters such as security and safety.