Bank lending seen to improve on easy policy, economy's reopening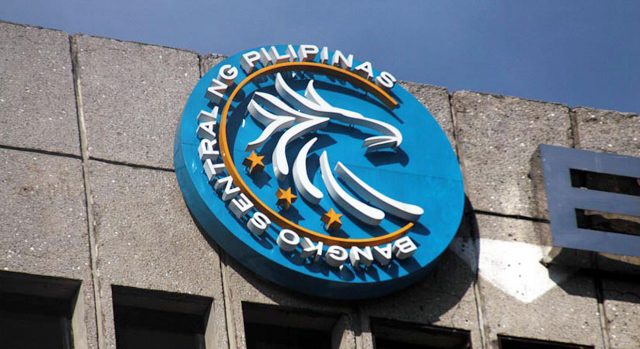 THE BANGKO SENTRAL ng Pilipinas (BSP) expects lending to improve gradually, with bad debt seen to remain low on the back of banks' prudent standards. 
"Credit activity is expected to improve in the coming months amid an accommodative monetary policy and the national government's accelerated vaccination program and the implementation of granular lockdowns in the National Capital Region," BSP Governor Benjamin E. Diokno said in an online briefing on Thursday.  
Mr. Diokno said they expect banks' non-performing loan (NPL) ratio to reach around 5-6% at end-2021 and peak next year. 
"We estimate that the NPL ratio is likely to peak at 8.2% in 2022, which is twice the current NPL ratio but will decline in the years thereafter. This level is significantly lower than what was experienced by the banking system during the AFC (Asian Financial Crisis)," he said. The NPL ratio peaked at 17.6% in the aftermath of the AFC in 2002. 
The BSP has kept benchmark rates at record lows since last year and implemented various liquidity-boosting measures in a bid to spur bank lending, and, consequently, economic activity. 
However, lenders remain risk averse due to asset quality concerns. Outstanding loans by big banks dipped 0.7% year on year in July, marking the eighth straight month of an annual decline in credit. Still, this was softer than the 2% contraction logged in June. 
Despite the decline in loans, the banking industry's NPL ratio stood at 4.51% in July, the highest since the 4.52% logged in Sept. 2008. 
Mr. Diokno yesterday said the banking system remains stable even as bad loans are likely to increase as lenders are well-capitalized. 
He noted that big banks' capital adequacy ratios stood at 17% on solo basis and 17.6% on consolidated basis, higher than the 10% minimum regulatory requirement. 
"Banks are proactively adopting a prudent stance to ensure that their credit risk are well-managed. These include remedial management of problem credits, recognizing loan loss provisions, and managing capital," Mr. Diokno said. 
He added that the Financial Institutions Strategic Transfer (FIST) Law will help banks manage asset quality risks. 
"While a few banks have expressed interest in disposing their non-performing assets under the FIST Law, they are just awaiting advice from the Securities and Exchange Commission, as regards to the FIST corporations," he said. 
Enacted in February, Republic Act 11523 or the FIST Law allows lenders to offload their bad assets to asset management corporations to clean their balance sheets. This is expected to encourage them to lend. — LWTN