Peso may weaken ahead of key reports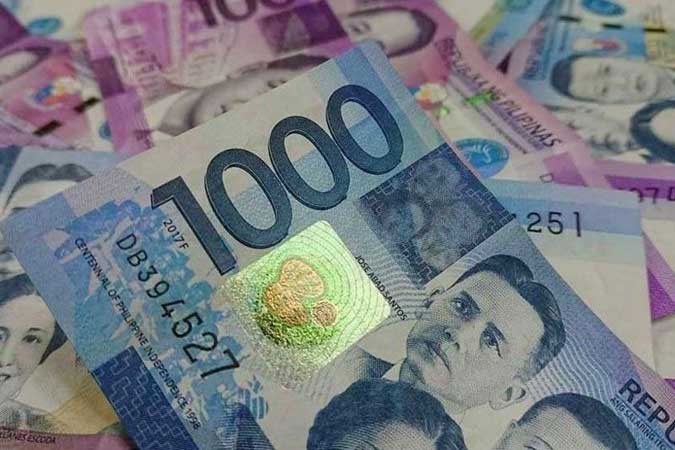 THE PESO could depreciate against the greenback this week ahead of the release of manufacturing and labor data.
The local unit closed at P48.481 per dollar on Friday, strengthening by 25.4 centavos from its P48.735 finish on Thursday, data from the Bankers Association of the Philippines showed.
However, it weakened by 5.1 centavos from its P48.43-per-dollar finish a week earlier.
The peso gained versus the dollar on Friday as data showed "hot money" reverted to a net inflow in May, Rizal Commercial Banking Corp. Chief Economist Michael L. Ricafort said in a text message.
Foreign portfolio investments yielded a net inflow of $416.74 million in May, data released by the central bank on Friday showed. This was a turnaround from the $1.006-billion net outflow logged a year earlier as well as the net $373.95 million that fled the country in April.
Meanwhile, UnionBank of the Philippines, Inc. Chief Economist Ruben Carlo O. Asuncion said month-end corporate demand for the dollar caused the local unit to weaken earlier in the week.
For this week, the market is anticipating the release of the June Philippine Manufacturing Purchasing Managers' Index (PMI) report on Thursday, July 1, Mr. Ricafort said.
The PMI was at 49.9 in May, IHS Markit reported earlier this month, below the 50 neutral mark that differentiates expansion from contraction but improving from the 49 reading in April.
Manufacturing activity in May contracted at a softer pace due to higher orders and production as restriction measures were relaxed in Metro Manila and nearby provinces, IHS Markit said.
May unemployment data to be released on Thursday, July 1, will also affect peso-dollar trading this week, Mr. Ricafort added.
The jobless rate rose to 8.7% in April from the 7.1% seen in March, latest data from the Philippine Statistics Authority (PSA) showed. This represented 4.138 million unemployed Filipinos versus the 3.441 million seen a month earlier.
The PSA attributed the increase in unemployed individuals in April to lockdown measures imposed that month as infections surged in Metro Manila and nearby provinces.
For his part, UnionBank's Mr. Asuncion said the upcoming US nonfarm payrolls data to be released on Friday, July 2, will also be monitored by the market.
He said positive data could support the dollar as this could mean the US economy is getting closer to a more solid recovery, which may cause the Federal Reserve to unwind its easy monetary policy sooner rather than later.
For this week, Mr. Ricafort gave a forecast range of P48.30 to P48.70 per dollar, while Mr. Asuncion expects the peso to move within a wider band of P48.45 to P48.95. — L.W.T. Noble