Gov't increases T-bill award as strong demand pulls down rate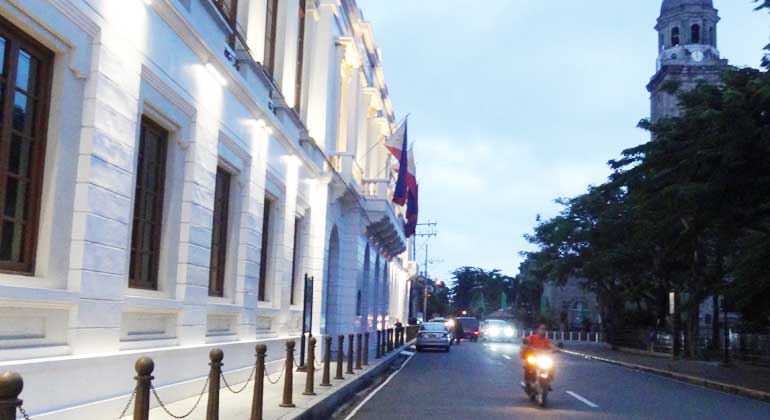 THE GOVERNMENT upsized the volume of Treasury bills (T-bills) it awarded on Monday amid strong demand after auction volumes for the short-tenored papers were reduced.
The Bureau of the Treasury (BTr) raised P21 billion from its offer of T-bills on Monday, higher than its P15-billion program, after it accepted more non-competitive bids for all the tenors.
Total bids for the short-tenored securities stood at P87.173 billion on Monday, making the offering over five times oversubscribed.
Broken down, the BTr awarded P7 billion in 91-day debt papers, higher than the initial offer of P5 billion, as it accepted P4 billion in non-competitive bids versus the original program of P2 billion. Tenders for the tenor reached P22.15 billion.
The three-month T-bills fetched an average rate of 1.235%, down by 3.4 basis points (bps) from the 1.269% quoted last week.
The Treasury likewise borrowed P7 billion from the 182-day T-bills versus the P5-billion program after bids hit P27.41 billion. The average rate of the six-month papers went down by 6.9 bps to 1.472% from the previous week's 1.541%.
Lastly, for the 364-day securities, the government awarded P7 billion, up from the P5-billion plan, as the tenor attracted tenders worth P37.613 billion. The one-year papers were quoted at 1.723%, 7.3 bps lower than the 1.796% seen last week.
National Treasurer Rosalia V. de Leon said the BTr doubled its acceptance of non-competitive bids for all tenors as the strong demand for the T-bills due to lower supply of the papers pulled yields down.
"BTr reduced bills volume and increased bonds as investors are now looking for yield [pickup] from longer tenors," Ms. De Leon said.
A bond trader shared this view, saying the oversubscription seen for Monday's auction was largely driven the lower volume of T-bills on offer and noted the market continues to prefer short tenors amid continued uncertainty due to the coronavirus pandemic.
"The increase in bids is more than the decrease in supply, causing rates to drop…," the trader said via Viber.
The government wants to raise P215 billion from the local debt market in June: P75 billion via weekly offers of T-bills and P140 billion from weekly auctions of T-bonds.
This is bigger than the P170-billion program for May, which was broken down into P100 billion from T-bills and P70 billion from T-bonds. The government adjusted the volume of the weekly T-bill offerings to P15 billion from P25 billion previously and scheduled a T-bond auction per week instead of fortnightly.
On Tuesday, the Treasury is auctioning off P35 billion via reissued 25-year bonds with a remaining life of 19 years and three months.
The government is looking to borrow P3 trillion this year from domestic and external sources to help fund a budget deficit seen to hit 8.9% of gross domestic product. — IBC