Peso rally continues on strength of exports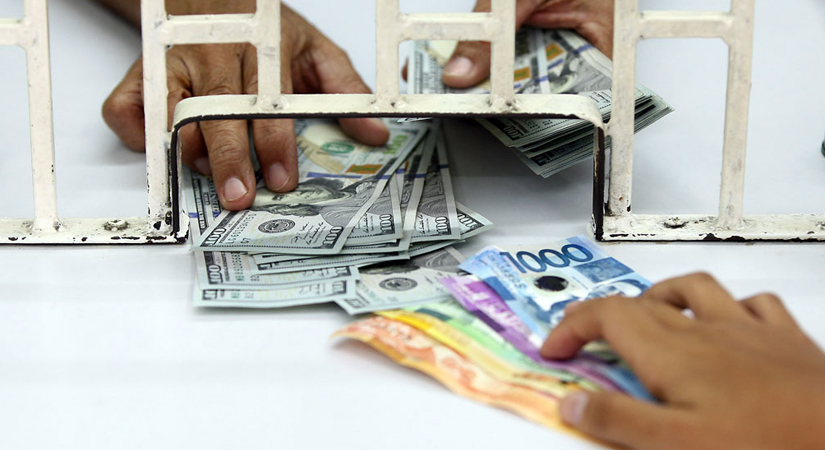 The peso rally passed the one-week mark Friday following improving trade data, featuring a strong rebound in exports.
The peso closed at P47.855 against the dollar Friday, following the Thursday finish of P47.98, according to the Bankers Association of the Philippines.
The peso's close was the high for the day, with the rally marking its seventh consecutive day.
The peso opened at P47.92 and hit a low of P47.945.
Dollar volume rose to $985.37 million from $978.05 million Thursday.
Week-on=week, the peso strengthened by 24.5 centavos from April 30.
The rebound in international trade in March, during which exports and imports surged year-on-year, supported the peso rally Friday, according to Rizal Commercial Banking Corp. Chief Economist Michael L. Ricafort.
The Philippine Statistics Authority reported Friday that merchandise exports grew 31.6% to $6.68 billion in March, the highest growth rate in more than 10 years and a strong rebound from the 1.5% slump in February.
Goods imports rose 16.6% year-on-year to $9.1 billion, picking up from the 8.9% growth the month prior. This narrowed the trade deficit to $2.41 billion in March from $2.71 billion a month earlier.
A sluggish outlook for manufacturing data due to quarantine restrictions also helped buoy the peso, with slower economic activity possibly dampening demand for the dollar.
Meanwhile, a trader said the peso appreciated after unemployment eased to 7.1% in March from 8.8% in February, its lowest level during the pandemic.
The number of unemployed fell to 3.441 million in March from 4.187 million in February, according to official estimates.
Unemployment was the lowest since the 5.3% posted in January 2020, as well as the record 17.6% in April 2020.
The underemployment rate likewise eased to 16.2% in March from 18.2% the month before. — Beatrice M. Laforga