A Korean spring celebration on a Davao summer weekend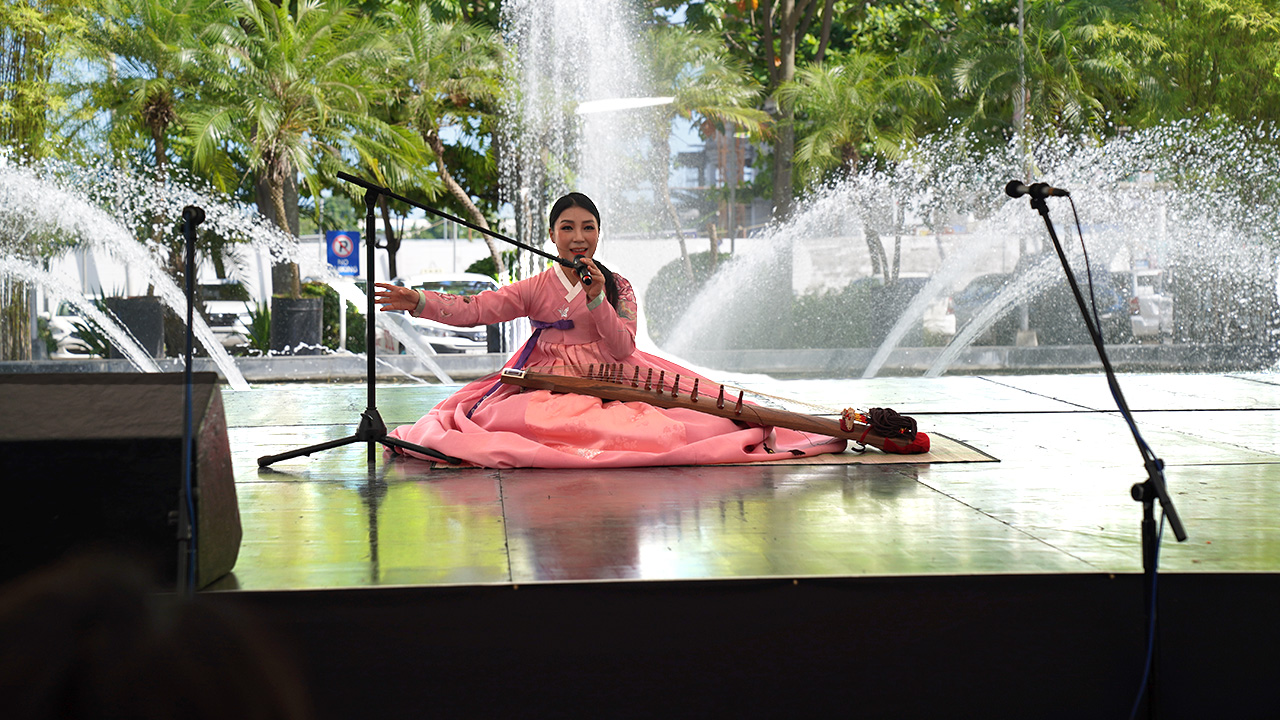 IT WAS a hot April weekend in Davao, but a shaded corner of the city was a spot of warmth, literally and figuratively, with the celebration of Joseon spring for this year's Korea Festival in the Philippines.
"This is our first big event in Davao City. We are honored to bring the Korea Festival here that is rich in culture, that is why I also look forward to learning more about Davao," Korean Cultural Center (KCC) — Philippines Director Im Young A said in her welcome remarks.
Since its establishment 11 years ago, the KCC has been organizing major events only within Metro Manila.
"This year's theme is 'Spring in Joseon' because it's Springtime in Korea and spring is a season for family outings and picnics… Another reason is that we want you to feel and experience Joseon when Korean traditional culture bloomed," she said.
According to the KCC, Spring in Joseon marks the beginning of present-day Korea as it was the period when the unique Korean characters known as Hangeul were created.
This paved the way for free expression in written form and the rise of Korean literature — the roots of the globally popular K-drama and K-pop.
"As Hangeul is an important part of this festival, I would like to mention that it's been five years since students in Davao started learning Korean as a second language," Ms. Young said.
The Korean language classes are part of the Department of Educations' Special Program for Foreign Language.
The KCC also said holding the festival in Davao is intended to boost cultural and travel links between Korea and the southern Philippine city.
"Actually, compared to well-known tourist spots or landmarks in the Philippines like Manila and Cebu, Davao is still quite an unfamiliar region to Koreans. Through this event, we would want to show the beautiful and rich culture in Davao," it said in an e-mail interview.
At the same time, "This festival and the talent competition (Everyone's Kpop: Davao) will serve as our first step not only in introducing the Korean culture to Davaoeños, but also in introducing Davao to Koreans as well."
While the city is no stranger to the popular spicy Korean instant noodles and eat-all-you-can restaurants offering samgyeopsal and other grilled favorites, the weekend event included a showcase of Korean food and drinks that introduced treats like the traditional spring sweet hwajeon, a pretty-looking and delicate-tasting pancake with edible fresh flowers.
There were also traditional games and performances such as the Pungmulnori (percussion ensemble) and Pansori (solo musical storytelling).
And for the modern tradition of selfies and groufies, photo spots were set up for a Korean palace impression.
Davao City Mayor Sebastian Z. Duterte, in a message delivered by Councilor Bonz Andre A. Militar, expressed full support to growing relations with Korea.
"Know that the City Government of Davao appreciates your dedication for cultural preservation and have high hopes that this event will strengthen and solidify the relationship between Davao City and Korea," he said.
The two-day event, organized by the Korean Embassy–KCC, was held April 29-30 at the fountain court of SM Lanang Premier Mall, which had previously hosted Korean film festivals.
The KCC said it is planning to hold another film fest in the city later this year. — Marifi S. Jara