Rate cuts eyed if inflation falls below 4%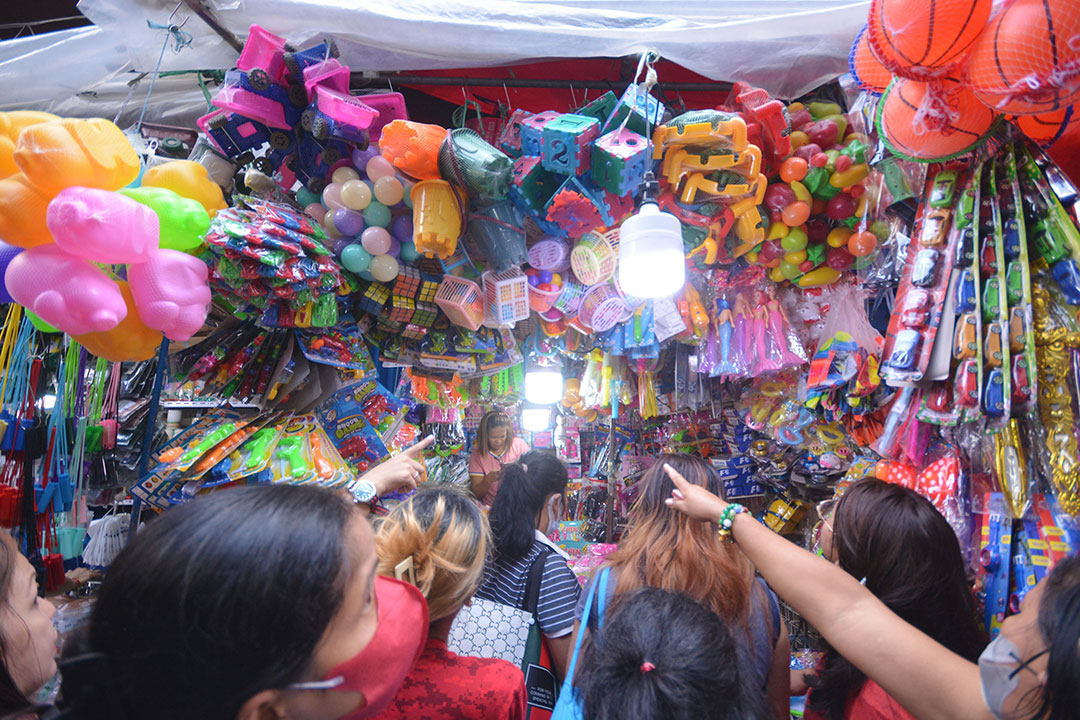 By Keisha B. Ta-asan, Reporter
INTEREST RATE CUTS may be on the table this year if inflation falls below 4% by October, the new Bangko Sentral ng Pilipinas (BSP) governor said.
BSP Governor Eli M. Remolona told reporters on Wednesday evening the slower-than-expected inflation in June "somewhat" supports an extended pause in interest rate hikes.
Inflation eased for a fifth straight month in June to 5.4% from 6.1% a year ago. It was below the 5.5% median estimate in a BusinessWorld poll last week, and at the low end of the BSP's 5.3-6.1% forecast.
June also marked the 15th straight month that inflation exceeded the BSP's 2-4% target.
"The 5.4% (inflation) is one number. It's not a trend necessarily. We'll see, we'll look at the data," Mr. Remolona said.
BSP Deputy Governor Francisco G. Dakila, Jr. said inflation would likely fall within the 2-4% target by October.
Asked if the June figure gives the BSP confidence to extend its pause, Mr. Remolona replied: "Yes. The data suggest that, but you know the BSP is an inflation-targeting central bank. That means it's structurally hawkish when it comes to inflation."
He noted that the extended pause in tightening gives the central bank more time to assess the impact of aggressive rate hikes.
In June, the Monetary Board kept the key policy rate at a near 16-year high of 6.25% for a second straight meeting. Since March 2022, the BSP has raised borrowing costs by 425 basis points (bps) to tame inflation. 
For the first six months of the year, inflation averaged 7.2%, still above the BSP's 5.4% full-year forecast.
As to other factors that may prompt a rate cut this year, Mr. Remolona said the BSP would look at economic performance and future policy decisions of the US Federal Reserve. 
"We'll do [the cut] one meeting at a time. But in doing it one meeting at a time, we'll also look forward to what we might do down the road," he said. "We're not looking at just one policy rate. We're looking at a path of the policy rate."
Ser Percival K. Peña-Reyes, director of the Ateneo Center for Economic Research and Development, said the BSP governor had to balance his messages so as not to signal any possibilities that might prematurely affect the market.
"The BSP might continue to extend its policy pause for the rest of the year, while closely monitoring domestic and external factors that may impact inflation and growth," he said by phone call.
ING Bank N.V. Manila Senior Economist Nicholas Antonio T. Mapa said Mr. Remolona would likely remain data dependent and wait for more evidence before making a decision. 
"He will be looking at both domestic (local inflation) and international (Fed) developments to make his decision, which is how any good central banker would carry out inflation targeting," he said in a Viber message.   
Mr. Mapa noted that it is better to remain data-dependent than to stick with one particular strategy, regardless of how the data turn out. 
"For now, the latest data have been moving in a way that supports the former governor's pause and we believe Mr. Remolona will extend this pause for as long as domestic inflation slows and the Fed refrains from adjusting policy aggressively," he said. 
Then-BSP Governor Felipe M. Medalla earlier said it would be unwise to cut policy rates faster than the US Federal Reserve, because it may cause volatility in the foreign exchange market.
"Mr. Remolona also made it clear that despite this guidance, he stands ready to act accordingly should domestic or international developments move in a way that alters the narrative," Mr. Mapa added.
Meanwhile, Pantheon Macroeconomics Chief Emerging Asia Economist Miguel Chanco said in a note that inflation in the Philippines could return to the 2-4% target by September.
"(This would) open the door for the 50-bp worth of rate cuts we expect in the fourth quarter," he said.
The BSP's next policy-setting meetings are scheduled for Aug. 17, Sept. 21, Nov. 16 and Dec. 14.
Mr. Chanco noted that core inflation should also be less of an issue at the Monetary Board's meeting in November.
Core inflation further eased to 7.4% in June from 7.7% in May. Year to date, core inflation has averaged 7.7%.