NG budget balance swings to surplus in April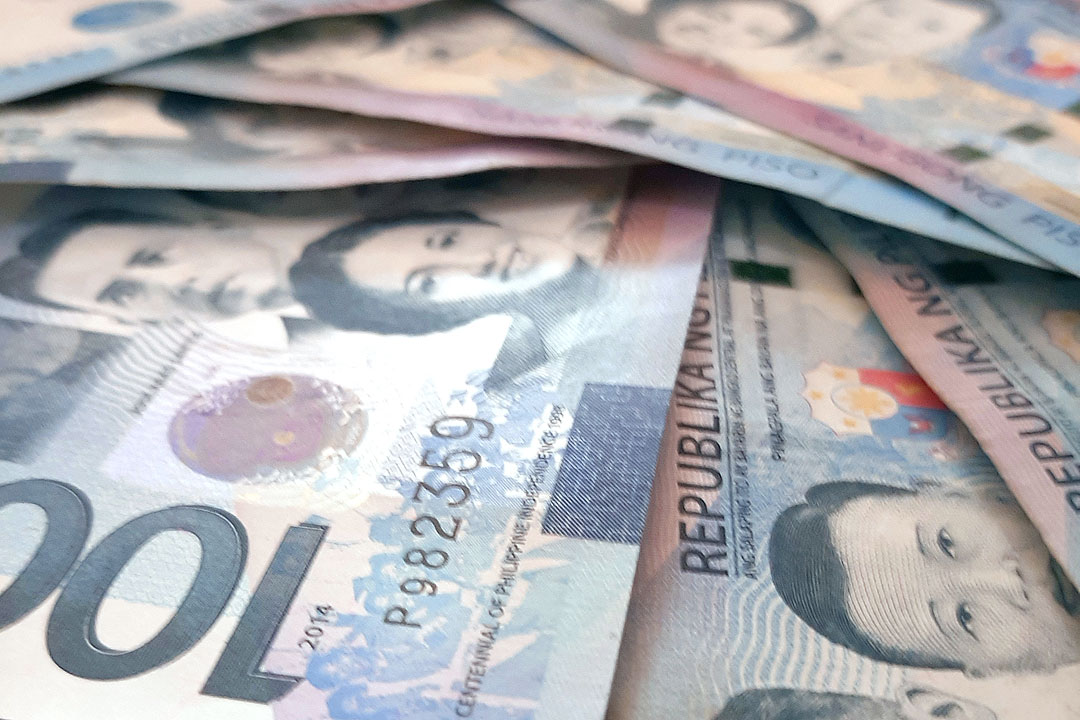 The National Government's (NG) budget gap swung to a surplus in April as revenue collection grew by double digits, while spending inched up by single digits, the Bureau of Treasury (BTr) reported on Friday. 
Data from the BTr showed the Philippines' budget recorded a surplus of P4.9 billion in April. This was a reversal from the P44.4 billion deficit posted a year earlier. 
The last time the government recorded a budget surplus was in June 2020, with P1.8 billion.
Month on month, the fiscal balance reversed from the P187.67 billion deficit in March. 
State revenue collections for the month hit P348 billion, climbing by 19.19% year on year from P56 billion, as the BTR reported that all government collecting agencies saw positive results.
Tax revenues grew by 12.95% to P306.9 billion, while nontax revenues soared by 103.12% from a year ago.
The Bureau of Internal Revenue (BIR) collected P239.6 billion, inching up by 9.39% year on year, which takes into account P413 million in tax refunds.
The deadline for filing for income tax returns was on April 18.
The Bureau of Customs (BoC) collected P65.7 billion, an increase of over 26%. BTr attributed this to "improved valuation, intensified enforcement against illegal operations, and the improved compliance by traders to customs laws." 
The BTr saw revenues surge by 184.14% to P25.7 billion from P9 billion from the previous year, more than doubling the amount. Higher collections were due to higher dividend remittances, income from its Bond Sinking Fund investments, and the NG's share from the Philippine Amusement and Gaming Corp.'s income.
Meanwhile, government spending inched up by 1.98% year on year to P343 billion. 
Primary expenditures, or spending net of interest payments, declined by 2.18% year on year to P305.7 billion from P312.5 billion. However, last year's primary expenditures excludes a one-time financial assistance by the NG provided to local government units (LGUs) that were under enhanced community and the timing of subsidy releases given to government-owned and controlled corporations. 
Lastly, interest payments jumped by 56.61% to P37.3 billion. 
Year to date, the government still rests at a budget deficit of P311.9 billion, narrowing by 14.75% from the P365.9 billion gap seen from the same period last year.
The period of January to April saw revenues improve by 14.56% year on year to P1.13 trillion from P988.4 billion.
Broken down, tax collections in this period saw an increase of 12.14%, with the BIR and BoC collections rising by 7.79% and 26.50% to P742.4 billion and P254.2 billion respectively.
Non-tax revenues also saw a growth of P37.94%, to P128.2 billion, as BTr collections surged by 53.85% to P74.4 billion, while revenues from other offices made up the remainder.
Rizal Commercial Banking Corp. Chief Economist Michael L. Ricafort said in a Viber message that the surplus in April was a seasonal increase due to the government's revenue collections for that month, a "consistent pattern seen in recent years."
"Furthermore, the 45-day election ban on some public works [and] other government spending since March 25, 2022, could have also led to the unusual reduction in government expenditures that partly contributed to the budget surplus in April 2022," he added.
ING Bank N.V. Manila Senior Economist Nicholas Antonio T. Mapa likewise attributed the surplus to the ban on public works during the election period.
"We expect the budget to revert to deficits in the near term as spending is allowed to resume," Mr. Mapa said in an e-mail. "In the coming months, revenue collection will be key to ensuring deficits are contained in an effort to limit the impact on the overall debt levels."
UnionBank of the Philippines, Inc. Chief Economist Ruben Carlo O. Asuncion said in an e-mail that the surplus was good news for the incoming administration, which is inheriting record-high debt.
"Anything positive that may contribute to its plans of fiscal consolidation is most certainly appreciated," he said.
The government has set a budget deficit ceiling of P1.65 trillion for 2022 equivalent to 7.7% of gross domestic product. — Tobias Jared Tomas