GDP growth seen below gov't target this year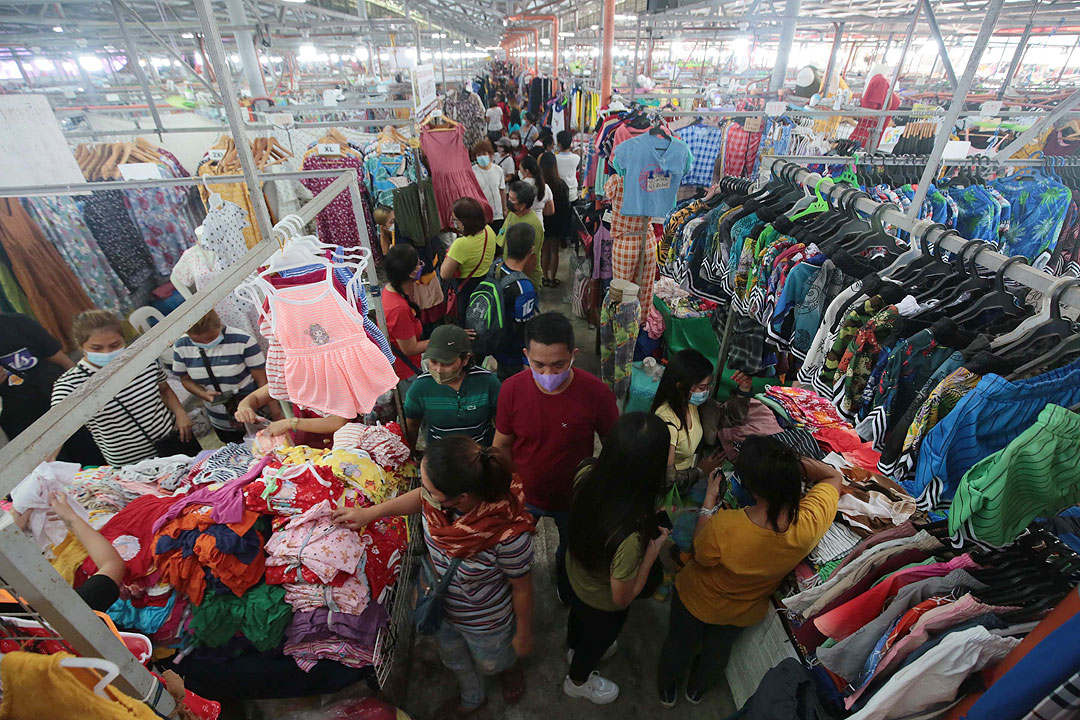 ECONOMISTS EXPECT the Philippines' gross domestic product (GDP) to grow between 6-7% this year, lower than the government's 7-9% target range.
First Metro Investment Corp. (FMIC) on Tuesday said the economy will likely expand by 6-7% in 2022 as remittances increase and the outsourcing industry generates more revenue.
On the other hand, the Hongkong and Shanghai Banking Corp. (HSBC) lowered its 2022 growth forecast for the Philippines to 6.2%, from 6.5% previously.
"This is a strong growth this year, but we are still not at the pre-pandemic output levels. It will still take a few more years before we get there, similar to other countries as well," James Cheo, chief investment officer, Southeast Asia Global Private Banking and Wealth at HSBC, said at an online briefing.
Mr. Cheo said the government's infrastructure push will help accelerate growth.
"It's [Philippine economic growth] really one of a recovery, powered by consumption, economic reopening and also the big investment infrastructure projects that are backed by the government," he said.
The economy will also be supported by rising demand for technology-driven products, said Fan Cheuk Wan, Asia managing director and chief investment officer for HSBC Global Private Banking and Wealth.
"We think the key driver for the growth recovery remains the economic reopening and we also anticipate that the global tech cycle will also benefit the Philippines because quite an important driver for the Philippine economy is actually the electronics growth," Ms. Fan said.
The government gradually eased restrictions in the fourth quarter, allowing more economic activity as the daily new cases of coronavirus disease 2019 (COVID-19) declined.
"Last year the Philippine economy rebounded from a deep recession, registering 4.9% growth in the first three quarters of the year. This growth momentum likely spilled over in the fourth quarter given further economic reopening and easing mobility restrictions," FMIC President Jose Patricio A. Dumlao said in a statement.
Third-quarter GDP grew by 7.1%, bringing full-year growth to 4.9%. The Development Budget Coordination Committee raised the 2021 outlook to 5-5.5%, from the previous estimate of 4-5%.
"Notwithstanding the ongoing pandemic, and Omicron sparking the third wave of infections, we are still optimistic that Philippine growth will further accelerate and get back on its trajectory of 6-7% in 2022," Mr. Dumlao added.
This forecast would be backed by its 9.5% growth projection for the industry sector. The services sector would lag behind with a 5% growth forecast.
Business process outsourcing will likely see more earnings from emerging segments like insurance, healthcare, and data and analytics, he added.
Economist Victor A. Abola of the University of Asia and the Pacific (UA&P) at a briefing listed some caveats, including the continued effect of COVID-19 on poverty levels and supply chain disruptions. UA&P is FMIC's partner in issuing its economic outlook.
Credible elections will be necessary to support FMIC's economic growth forecast, he added.
INFLATION ISSUE
Meanwhile, HSBC's Mr. Cheo said inflation in 2022 will still be "a little bit of an issue" as it could be at about 3.7%. Last year, inflation averaged 4.5%, above the 2-4% target of the Bangko Sentral ng Pilipinas (BSP).
For this year, Mr. Cheo said the central bank would likely keep its focus on supporting economic recovery.
"It's very likely that the central bank would still be on a wait-and-see mode because they would still want to maintain growth. So perhaps, if there is a hike in policy rates, the next move will probably be in the second half of this year with a 50-basis-point hike," Mr. Cheo said.
The BSP has kept the key policy rate at a record low of 2% all throughout 2021, after cutting rates by 200 basis points in 2020. Last week, BSP Governor Benjamin E. Diokno said they will ensure a careful exit strategy and will only raise interest rates "when prospects for the economy have materially improved."
CREDIT DOWNGRADE UNLIKELY
A credit downgrade this year will be unlikely, while the debt ratio would probably decline with faster economic growth, according UA&P's Mr. Abola.
"We have high gross international reserves and we have one of the lowest external debt-to-GDP," he said, comparing the Philippines to other countries in Asia.
"Our reserves remain high," he said. "What's driving that is we have a very robust OFW (overseas Filipino worker remittances)."
Fitch Ratings in November said rising public debt could lead to a credit rating downgrade for the Philippines in the next few years. The country's debt-to-GDP ratio was 63.1% as of September, the highest in 16 years. — Luz Wendy T. Noble and Jenina P. Ibañez