Philippines eyes P4.9-T infra spending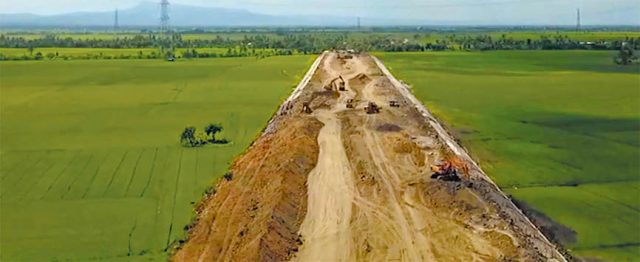 The government is expected to spend P4.855 trillion on infrastructure in the next four years, according to economic managers, in a move that could boost productivity and economic growth.
The spending is equivalent to 5% of Philippine economic output, according to the Development Budget Coordination Committee's (DBCC) latest medium-term fiscal program posted on the Budget department's website on Friday
The state would probably spend P1.02 trillion this year, lower than the P1.17-trillion target, DBCC said. The expenditure is equivalent to 5.1% of economic output, lower than the 5.9% goal adopted in December.
DBCC expects infrastructure spending to hit P1.251 trillion next year, which is 5.7% of economic output. This is higher than the original spending plan of P1.154 trillion, which is 5.1% of the gross domestic product (GDP).
The economic team put  infrastructure spending at P1.262 trillion in 2023 — equivalent to 5.2% of economic output — and this is expected to rise to P1.321 trillion in 2024 (5% of GDP).
The Duterte administration has planned to spend P8 trillion for its "Build, Build, Build" infrastructure program until the end of its term in mid-2022. It targets to spend an equivalent of 5% of GDP each year to drive economic growth and create jobs.
From July 2016 to May 2021, the National Economic and Development Authority (NEDA) board, which President Rodrigo R. Duterte heads, has approved 92 projects worth P3.87 trillion.
NEDA is reviewing 17 more projects worth P394.96 billion to be approved by the Cabinet-level Investment Coordination Committee (ICC), and 26 others that are under technical review.
Infrastructure spending rise by 41% year on year to P87.7 billion in March, bringing the first-quarter total to P195.2 billion. — Beatrice M. Laforga