Coronavirus pandemic pushes millennials to home ownership
By Denise A. Valdez, Senior Reporter
MAE E. DIZON (not her real name), 24, bought a P2-million house and lot in Cavite province at the height of the coronavirus pandemic in June as an investment after getting a hefty performance bonus from her company.
"Before the pandemic, I planned several out-of-the-country trips," she said in a Messenger chat. "The money I originally allotted for those went to the house."
Ms. Dizon, who works as a trainer at PruLife in the financial district of Taguig City, is part of a growing number of young property buyers who now spend less on travel and leisure and take more interest in the liquid real estate market.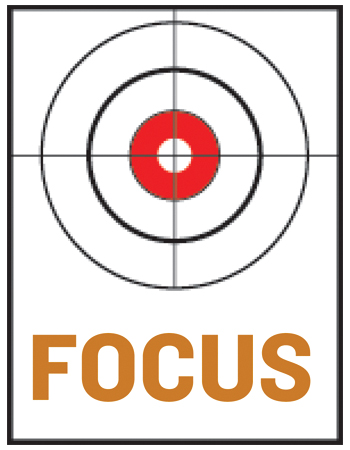 With massive joblessness, wage cuts and business failures, one would expect people to be more cautious about making the biggest investment of their lives — buying a house.
House prices have been falling as the world goes through the worst global economic crisis since the Great Depression in the 1930s, causing some nations to enter into either a recession or depression
Residential prices are expected to drop by 13% by yearend, as vacancy increases to 15.3% amid subdued demand for completed projects, property consultancy firm Colliers International Philippines said.
Phinma Property Holdings Corp.'s clients aged 20 to 30 years rose significantly during the health crisis, according to Chief Executive Raphael B. Felix.
"One reason is because their spending patterns changed," he said in a Zoom Cloud Meetings call. "There are travel restrictions, so they can save a lot more."
Twenty-five-year-old Jon Michael V. Mendoza's savings grew during the lockdown, having skipped going to the beach or weekend parties simply because there were none.
After getting a job promotion in May, he bought a condominium unit in Pasig City. He'd been looking at property ads on social media, and he bought it because opportunities were too good to pass up.
"Condominium prices went down," Mr. Mendoza said in a Messenger call. "I was comparing current rates with what I was given when I talked to agents last year. Prices really fell."
While residential take-up slowed by 28% to 24,900 units in the nine months through September, sales remain good considering the current conditions, said Joey Roi H. Bondoc, research manager at Colliers.
"We still attribute the good sales performance during the period to attractive payment terms offered by developers," he said in an e-mail. "We see these flexible schemes being extended to buyers of mid-income to ultra-luxury projects."
'SAFEST INVESTMENT'
During the lockdown, two-thirds of the buyers of Imperial Homes Corp., which develops solar-powered houses, were millennials, Chief Executive Officer Emma M. Imperial said at a recent virtual roundtable discussion.
"The performance of sales with the millennials coming in just shows that they like sustainability products right now," she said. "Before the pandemic, the millennials did not care about investing in houses. They cared about buying cars or even buying their gadgets."
Aside from the extra savings and flexible payment terms, changing living situations caused by the pandemic have pushed the younger generation to look for property.
When the entire Luzon island was locked down in mid-March to contain infections, Odessa Louise V. Mauricio, 24, went back to her family's house in Caloocan City and left her condominium unit in Bonifacio Global City.
"It was nice for a few months," she said in a Messenger chat. "But then it came to a point when it was tiring to be in a house where there's so much going on."
She has since gone back to her condo unit. "It's hard when you have people knocking and the dogs barking," she said of her family home. "Plus, there's no sunlight there."
In April, she closed a deal to buy a yet-to-be-built condominium unit in Pasig City. She said she doesn't regret her decision, adding that having your own house is ideal if you work from home.
The coronavirus pandemic, which has sickened almost 400,000 and killed more than 7,000 people in the Philippines, is shaping how the younger generation is spending money for the future, Mr. Felix of Phinma Properties said.
"This pandemic gave this generation the realization, 'Well, there's only so much community that we can have. We also need a place of our own,'" he said.
He added that the growth of the shared economy in recent years might have seen its limits during this crisis, as people try to distance themselves from potential carriers of the virus.
Property has also become a more viable option for investment because of its expected appreciation over the years, Mr. Felix said.
"One of the things that this generation may have come to realize is that real estate is the safest investment," he said. "The stock market is volatile. Interest rates are plummeting. Money markets are giving you nothing."
Colliers advises property developers to continue building projects within integrated communities because buyers will prioritize living spaces with easy access to essential goods and services.
"We encourage developers to highlight the integrated features of their residential projects because this is likely to be among the major considerations of unit owners post-lockdown," Mr. Bondoc said.
"The pandemic gave me more time to really consider my decision," Ms. Dizon, mentioned at the outset, said in mixed English and Filipino. "I had planned to buy a house but not this soon."