De Lima supporters say bail plea denial an injustice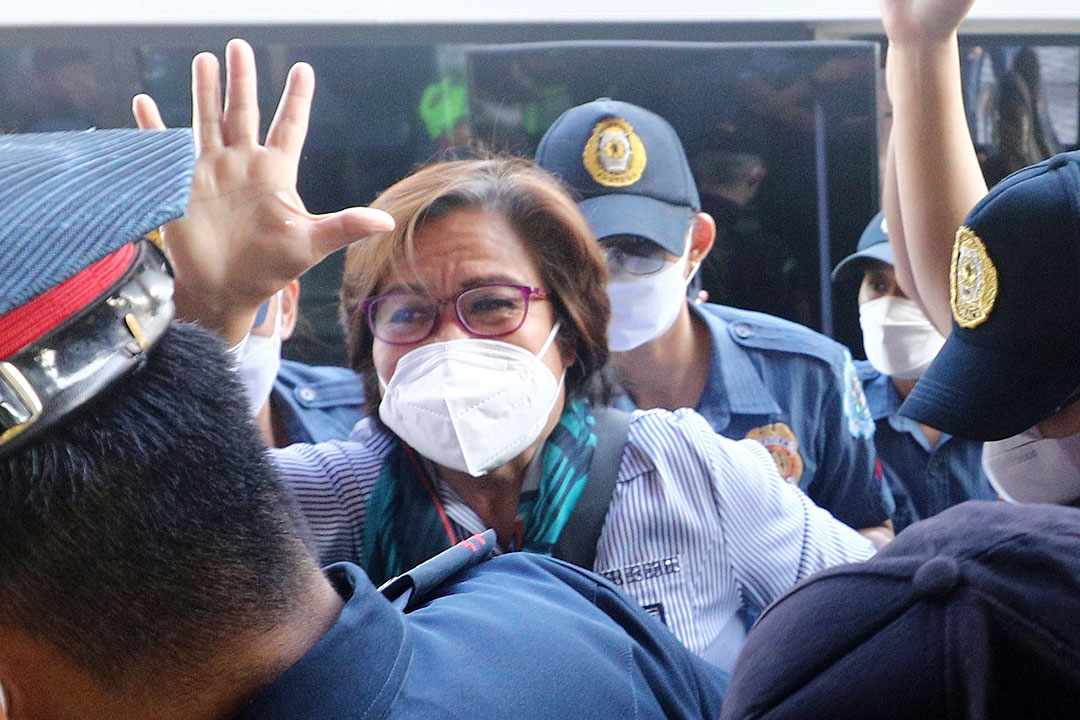 SUPPORTERS of former Senator Leila M. De Lima, one of ex-President Rodrigo R. Duterte's staunchest critics, said a trial court's recent denial of her plea to post bail is an injustice and reflects the continuing human rights violations in the Philippines. 
"Every day of her continuing detention, just like that of the more than 700 political prisoners at present, is a day of injustice against her," Cristina E. Palabay, secretary general of human rights group Karapatan, said in a Viber message.
Ms. Palabay said the former lawmaker has been incarcerated for six years on politically motivated charges by the Duterte administration.
United States Senator Richard Joseph Durbin on Thursday said Ms. De Lima should not spend another minute in jail on what he called "bogus" charges.
"This is a tragic decision and a sad day for human rights champions in the Philippines," he tweeted.
Senator Ana Theresia N. Hontiveros-Baraquel said Ms. De Lima deserves a speedy trial provided under the Constitution.
"Again, for the sixth year in a row, this ruthless tide of injustice against Leila must stop, and the trumped-up charges immediately dropped," she said in a statement.
In a statement late Wednesday, Ms. De Lima said her lawyers will file a motion for reconsideration to raise the issue of the credibility of inmate witnesses.
"I am of course disappointed," said the former lawmaker. "But with a clean conscience, I cannot and will not lose hope."
A Muntinlupa trial court rejected Ms. De Lima's motion for bail, saying it could not overlook the testimonial evidence against her.
She is being tried for allegedly conspiring to commit illegal drug trading during her term as justice secretary, based on testimony provided by inmates from the national penitentiary.
In an order made public on Thursday, the trial court's administrator gave the tribunal nine months to decide on the case, considering that it has been pending for six years.
"Under the trial court's rules, whether the evidence of guilt is strong or not should be determined summarily, and does not need a full-length trial," Ephraim B. Cortez, president of the National Union of Peoples' Lawyers, said in a Viber message.
The Muntinlupa court dismissed a separate illegal drug trafficking case against Ms. De Lima and her former aide on May 12, citing reasonable doubt.
The former senator originally faced three illegal drug cases. The tribunal dismissed her first case in 2021.
Last year, the Ombudsman cleared her and her former aide of bribery charges for lack of evidence. — John Victor D. Ordoñez