More senior cops from Visayas heed DILG call to resign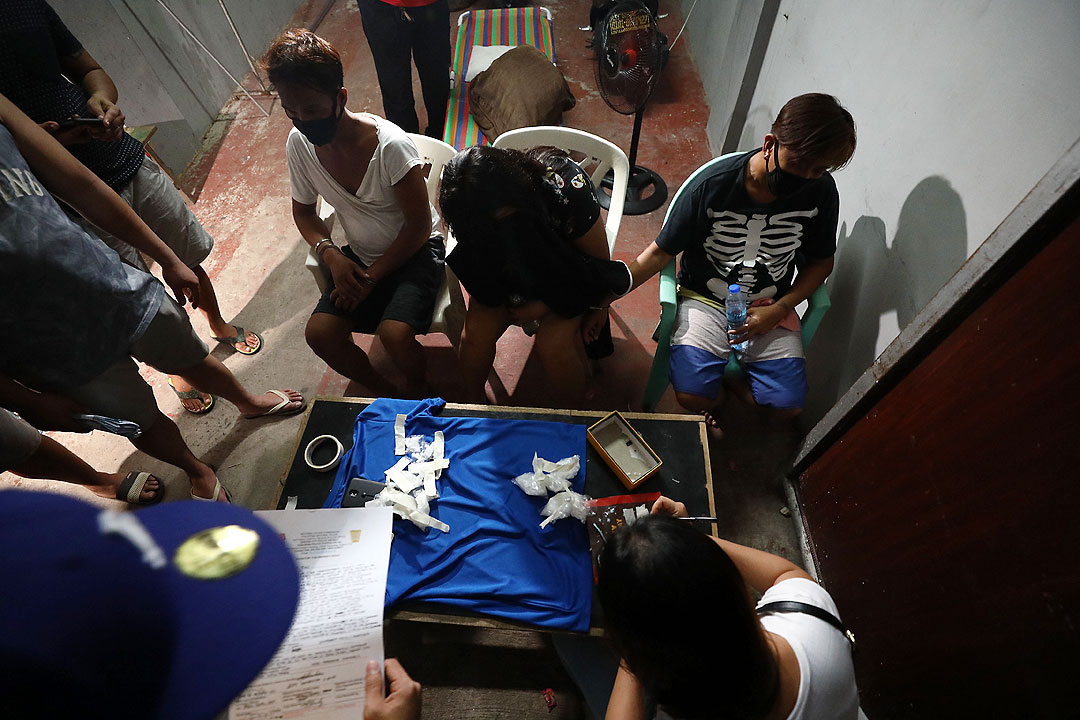 TWO generals and 19 colonels from the Police Regional Office in Eastern Visayas have quit their jobs after a call to cleanse their ranks of "a deep infection" of the illegal drug trade, according to a police director.
Police Regional Office 8 Director Rommel Francisco Marbil told the ABS-CBN News Channel on Wednesday those who heeded the quit call would probably keep the trust of their people.
"We are glad about what is happening now since everybody is policing our ranks, including our chiefs," he said in mixed English and Filipino. "This is an opportunity for change."
The Philippine National Police (PNP) expects about a thousand senior police officers to heed Interior and Local Government Secretary Benjamin C. Abalos, Jr.'s quit call last week. A five-man committee will evaluate the records of each top police officer who resigned.
About 60% of these third-level officers have filed their courtesy resignations and more from the provinces are expected to follow, police spokesperson Colonel Jean S. Fajardo told a news briefing on Monday.
National police chief General Rodolfo S. Azurin, Jr., who quit last week, said the committee should be composed of people outside the police and Department of Interior and Local Government (DILG) to ensure fairness. He said Baguio City Mayor Benjamin B. Magalong would be part of the body that will scrutinize top cops. 
President Ferdinand R. Marcos, Jr. has said the quit call was part of his plan to do something about the country's illegal drug problem.
"We have to identify who's really involved and who are the cops who cannot render police service because they are associated with drug lords," he told a press briefing streamed live on Facebook.
He had told police in August to temper their use of force while doing their jobs. Mr. Abalos said in July the anti-illegal drug campaign would be "as intensive as before."
Meanwhile, a labor group said the government should still probe law enforcers responsible for wrongful deaths in its deadly drug war.
"The call for courtesy resignations is an opportunity to reform the Philippine National Police," Jose G. Matula, president of the Federation of Free Workers and a human rights lawyer, told a news briefing in Filipino.
He said Philippine labor unions would bring up recent cases of violence and killings against workers with the International Labour Organization (ILO) this month.
At least 25 policemen have been charged with murder in connection with ex-President Rodrigo R. Duterte's anti-illegal drug campaign, Justice Secretary Jesus Crispin C. Remulla told the United Nations Human Rights Council in November. An inter-agency task force on extralegal killings had investigated at least 17,000 cops.
Data released by the Philippine government in June 2021 showed that at least 6,117 suspected drug dealers had been killed in police operations. Human rights groups estimate that as many as 30,000 suspects died.
"The PNP should not just focus on its officers being involved in illegal drugs, but it should also focus on the image of the Philippine police regarding these extralegal killings," Mr. Matula said. — John Victor D. Ordoñez