Home
Editors' Picks
Analysts: Political reforms unlikely under Senate dominated by dynasties
Analysts: Political reforms unlikely under Senate dominated by dynasties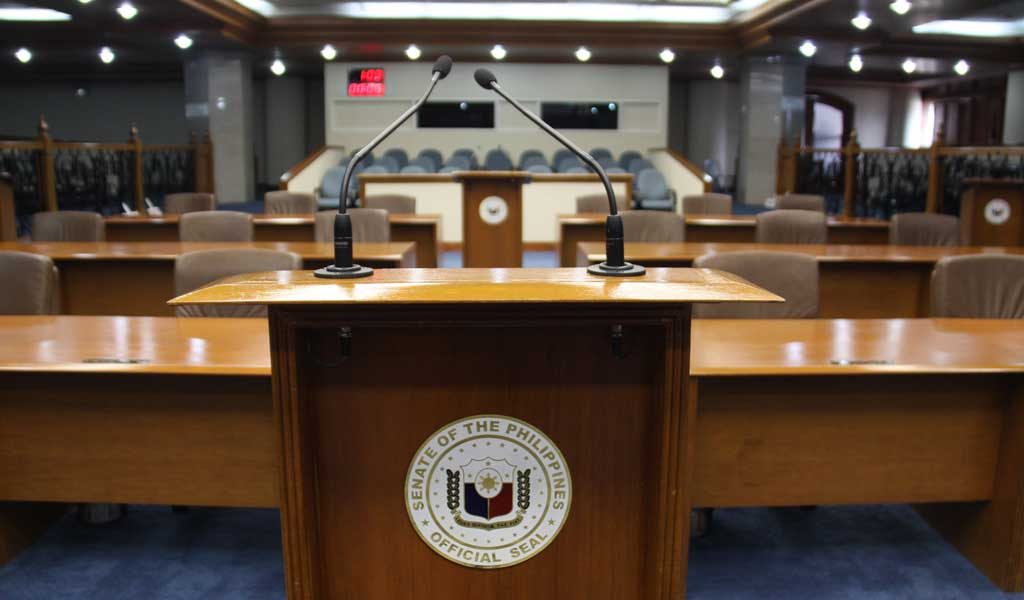 By Alyssa Nicole O. Tan, Reporter
AN age-old proposal to ban political dynasties in the Philippines is unlikely to prosper, with the new Senate dominated by political families, analysts said at the weekend.
"With the incoming Senate, we see that perspectives are limited to a certain group of individuals, within families," Jan Robert R. Go, an assistant political science professor from the University of the Philippines, (UP) said in an e-mail.
"I see the danger here of national policy-making reduced as a family affair, especially since the Senate has important tasks aside from lawmaking such as ratifying treaties and serving as an impeachment court," he added.
Incoming Senators Mark A. Villar and Alan Peter S. Cayetano will join their mother and sister, respectively in the 24-member Senate.
Half-brothers Joseph Victor G. Ejercito and Jose "Jinggoy" Estrada, son of former President Joseph E. Estrada, were also elected senators on May 9.
More than half of the 24 senators have relatives who are also in politics.
Mr. Go said that this is a concern since the Senate should have a wider perspective on key issues compared with the House of Representatives.
"More senators related to each other  means that dynastic interests have more defenders now and political reform initiatives are not likely to prosper," Herman Joseph S. Kraft, who heads the UP Department of Political Science, said in a Viber message.
"We seem to more regularly point to the weakness of our institutions as a problem and a threat to our democracy," he said. "However, it won't resolve itself if our electoral process will only continue to see these dynasties remain in power."
"One argument supporting dynasties is that positions are not technically inherited," Mr. Go said. "Politicians from the same families are still elected and the undue influence of the incumbent cannot be discounted in the political game."
"What happens is that local governments become a family enterprise," he added. "This is not healthy for a democracy."
Senator Aquilino "Koko" L. Pimentel III, whose late father and namesake was himself a senator, has said the law does not ban political families in the Senate. "As long as the result of the election is accurate, then that's the will of the people," he said earlier.
Senator Juan Edgardo "Sonny" M. Angara expects "some degree of independence" in the Senate since members have diverse backgrounds. "They are members of different parties and they carry their own views, ideologies and advocacies," he said in a statement.
"The good news is that our economic policies don't really change," he added, noting that in the past three administrations, complex fiscal reforms were introduced to strengthen the economy.
"Those fiscal reforms set the basis for the investments that the government had to make over the last two decades — investments in education, health and infrastructure. I have seen how things have improved," Mr. Angara said.
Senate President Vicente C. Sotto III noted that as long as the Senate remains independent as a whole, there should be no issues.
Meanwhile, the Senate was set to transmit ballot boxes containing certificates of canvass and election returns for president and vice-president to the House of Representatives starting on Sunday night, it said in a statement.
As of Thursday evening, 90% or 156 of 173 certificates had been delivered to the Senate. The latest local transmission was from Sulu, while overseas absentee certificates came from the US, Australia, Denmark, Saudi Arabia, Switzerland and Brunei.
The Senate and House will soon convene in a joint session on May 24 to canvass the votes for the top two positions.