Home
The Nation
Pilar town in Abra, Misamis Occidental province placed under Comelec control
Pilar town in Abra, Misamis Occidental province placed under Comelec control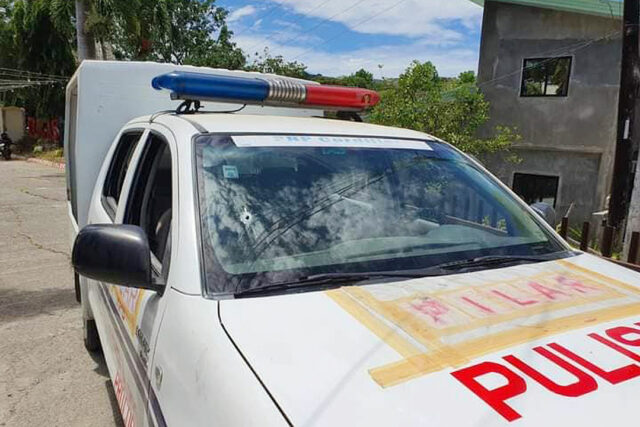 THE COMMISSION on Elections (Comelec) has placed the province of Misamis Occidental and the town of Pilar in Abra under its control due to security concerns and election-related violence, according to its chairman. 
Comelec Chairman Saidamen B. Pangarungan said in a statement on Wednesday that the decision to place these areas under the agency's control is based on the recommendation of the joint regional security control center in Mindanao for Misamis Occidental, and the election director of the Cordillera Administrative Region for Pilar.  
"The residents in areas under Comelec Control should have no apprehension and fear in such a status as the declaration will ensure that there will be clean, honest, peaceful, and orderly elections," he said during the ceremonial send-off of security forces at Camp Crame in Quezon City, according to a transcript sent to reporters.   
"It is designed to facilitate the freedom of each and every voter to cast their ballots without fear for their life and limb. Our troops and civilian officials, who all of you represent today, will see to it that your sacred right is protected."  
Mr. Pangarungan noted that the areas had numerous reports of election-related violence during the campaign period and in the run-up to voting day on May 9.  
The Mindanao joint regional security control center — which is composed of the police and military — said the aggression in Misamis Occidental, located in the Northern Mindanao region, could spill over to neighboring areas.   
Last March, a mayoral candidate in Calamba town in Misamis Occidental was shot by an unknown assailant on a motorcycle. 
In Pilar, Abra, a shooting incident in March led to the killing of a bodyguard of the incumbent vice mayor while a police officer was injured.   
Under the Constitution and Comelec resolutions, the election body can put a locality under its control if there is a history of intense rivalry among political parties, incidents of politically-motivated violence involving candidates, presence of private armed groups, or serious armed threats posed by terrorist groups.  
Comelec recently amended its gun ban rules, which included giving authority to the Comelec chief to declare election areas of concern under the agency's control.  
"Ultimately, I urge all of you to defend the sovereign will of the people," Mr. Pangarungan said. "Our duty is to respect the will of the people regardless of our personal feelings on the matter. Let us uphold our mandate, obey lawful orders, and perform our tasks objectively." — John Victor D. Ordoñez