Home
The Nation
Solon pushes for bill granting benefits to health workers
Solon pushes for bill granting benefits to health workers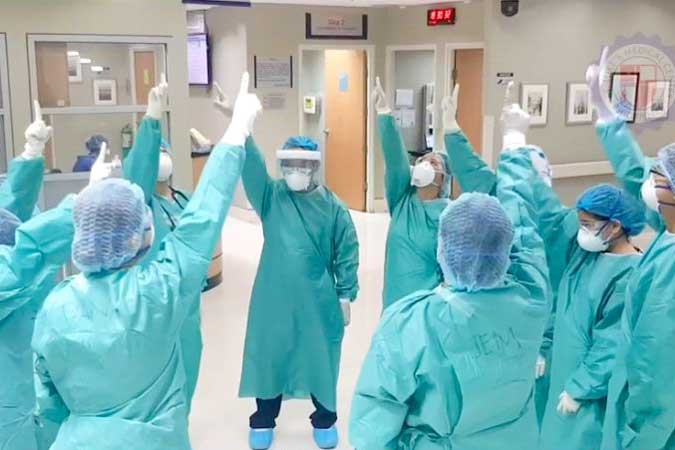 A lawmaker has called on the House of Representatives to approve measures for the benefit of health workers who have been fighting against COVID-19.
Congressman Luis Raymund F. Villafuerte, representative of the 2nd District of Camarines Sur, is urging the chamber to okay a consolidated bill, of which he is a principal author, that seeks to grant medical frontliners additional benefits including insurance coverage, an increase in overtime pay, and a provision for a daily allowance.
"The Congress can go one step further by passing the bill institutionalizing this allowance and other benefits for our medical frontliners," Mr. Villafuerte said in a statement released on Thursday.
The consolidated bill includes House Bill (HB) 10365, which Mr. Villafuerte authored, which would provide more benefits to both public and private health workers during the state of national calamity caused by the pandemic.
Meanwhile, HB 9670, another bill authored by Mr. Villafuerte, aims to amend the Magna Carta of Public Workers Health Workers by increasing the rates of their overtime pay and other incentives.
Under the bill, medical workers will receive a daily allowance of P300 and a P10,000 monthly allowance. Health workers who are required to wear uniforms will also be granted a higher monthly laundry allowance of P500 or more.
The bill states that the Health Secretary may increase the amounts of the allowances as they see fit.
The proposed measure, which is a combination of several bills that aim to address additional needs of health workers, is currently pending in the House at the committee level. — Jaspearl Emerald G. Tan