Home
The Nation
VP bets Sotto, Lopez proposed the best tax measures — analysts
VP bets Sotto, Lopez proposed the best tax measures — analysts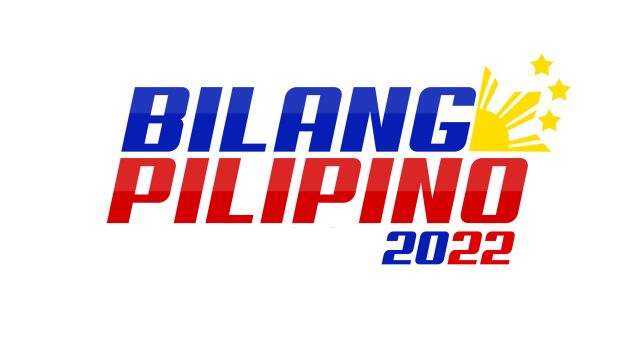 VICE PRESIDENTIAL candidates Vicente C. Sotto III, currently the Senate president, and Emmanuel "Manny" SD. Lopez who represents Workers and Peasants Party proposed the most concrete tax measures in the CNN vice-presidential debates, experts said over the weekend. 
"I think Senator Sotto and Emmanuel "Manny" SD. Lopez gave more economically sound tax measures and plans, not just in response to our need to bounce our economy back," Marlon M. Villarin, a political analyst from the University of Santo Tomas, told BusinessWorld in an e-mail.
He said Walden F. Bello, who has expressed interest in getting a concurrent appointment as Finance secretary if he wins, was too idealistic in his proposal to tax the top 250 billionaires in the country. 
"Walden Bello's idea is too idealistic but worth considering," Mr. Villarin said.
It is good Mr. Sotto helped pass the Corporate Recovery and Tax Incentives for Enterprises (CREATE) Law that exempts small and medium businesses earning below P250,000, but he should also discuss equitable taxation, said Hansley A. Juliano, a former political professor studying at Nagoya University's Graduate School of International Development in Japan. 
"There's merit in saying that SMEs (small and medium enterprises) should at least be given an easier time in paying taxes, but at the same time we have to remember why the government tends to squeeze the upper-middle and even lower classes for taxes (not to mention VAT)," Mr. Juliano told BusinessWorld in a Facebook Messenger chat. "Equitable taxation and tax breaks have almost always been ignored because they always believe in the 'trickle down' premise of giving big businesses tax breaks instead." 
Meanwhile, Roehlano M. Briones, an economic analyst from the Philippine Institute for Development Studies, said he is against Mr. Bello's proposal of imposing a wealth tax.
He also said that he agrees with Senator and vice-presidential aspirant Francis "Kiko" N. Pangilinan and Mr. Lopez's view that tax collection should be made more efficient. 
"Agree with better tax collection efficiency. No to wealth tax," he said in a Viber message. "Wealth tax may lead to capital flight."
The digitalization of tax processes that vice-presidential aspirants Willie T. Ong and Mr. Sotto are pushing for is not a problem but they should also consider how accessible it is for the lower class, Mr. Juliano said.
Mr. Villarin said the CNN vice-presidential debate could have been better if more questions were raised that were relevant to the duties of the country's second highest post.
"I noticed that there are lots of questions that are totally off the grid of the functions of the vice president, which in effect leaves viewers with an incomplete picture of what a vice president can do in support or if necessary, check and balance the Executive operations," he said. 
DOMAGOSO ON CAMPAIGN FUND
Meanwhile, presidential aspirant Manila Mayor Francisco "Isko" M. Domagoso has defended keeping a P50-million excess campaign fund from his 2016 senatorial run by citing that he paid P9.7 million in taxes for the money. 
"I mean, voluntarily, I submitted myself… I meant I submit myself to regulation. I'm happy to do that. I'm happy to be able to help the country. That I was able to pay P9.7 million tax," he told CNN in a mix of Filipino and English in an interview after the CNN presidential debates Sunday night. 
The issue of holding on to donated campaign funds that were unspent was raised during the debate.  The Commission on Elections (Comelec) has said that the practice is allowed, provided corresponding taxes are paid. 
The standard-bearer of Aksyon Demokratiko said that government officials should lead by example and pay their taxes if they want citizens to follow.
"That's why, even if there's no law (on campaign funds), I tried to find a law by submitting myself to the BIR (Bureau of Internal Revenue). Thank you to BIR, they helped me in finding ways to pay my taxes. I didn't violate any law. I don't know if there are other (candidates) who have declared their excess."
Mr. Domagoso said he will push for a law that requires campaign donations to be sent directly to a party instead of the candidate.
"If there is someone that would like to help, then there should be a law that prohibits a candidate from directly receiving donations for their campaign," he said in Filipino. "That's why, as I said earlier, the next sets of Congress and Senate should come up with a law and this is one of those. If it's only the party who will receive it, then it's the party that will decide what happens to the excess, right? It's not personal income anymore." 
SITE ABOUT CANDIDATES
In another election-related development, Comelec and Vote Pilipinas on Monday launched an online platform with relevant information on candidates for the May 9 elections.
Vote Pilipinas is the joint voter education campaign between Comelec and Impact Hub Manila, which aims to deliver non-partisan and accurate information on all candidates.
The Candidate Dashboard is now accessible on the Vote Pilipinas website, with uploaded information initially covering presidential and vice-presidential candidates.
"The dashboard is the culmination of a rather long period of planning on how we were going to present the data on candidates, that we thought was absolutely necessary," Comelec Spokesman James B. Jimenez said in the virtual launch. 
"As we all know, we are under the pressure of the pandemic which has made it very difficult for candidates to reach out to voters, and likewise voters to reach out to the candidates." 
The dashboard will also be updated with key information on senatorial and party-list candidates. 
"We had very simple goals for this campaign and it is bent on our goal of being a support to the Comelec," said Celeste Rondario, who founded Impact Hub Manila.
"We also plan to include the stances of candidates on relevant issues before the end of March since these stances sometimes change as candidates interact with the public," she added. 
The candidate profiles are part of the second phase of Vote Pilipinas, which aims to ensure a high voter turnout for this year's elections. 
Mr. Jimenez said candidates should also recognize how critical the online platform is to connecting with voters. — Jaspearl Emerald G. Tan and John Victor D. Ordonez