Home
Editors' Picks
Presidential candidates harness TikTok during Philippine 'silly season'
Presidential candidates harness TikTok during Philippine 'silly season'
By John Victor D. Ordoñez
and Jaspearl Emerald G. Tan
MANILA MAYOR Francisco "Isko" M. Domagoso knows how to tickle your fancy.
Now eyeing the presidential palace, he can be seen showing off his dance moves on TikTok, not unlike the ones he did as a matinee idol in the 1990s.
In one viral video with 2.2 million views and almost 200,000 likes, the former actor is shown squaring off with the mayor of Lapu-Lapu City during a political sortie in central Philippines. Fans wildly cheered as his hips undulated to the tune of Meghan Trainor's "Me Too."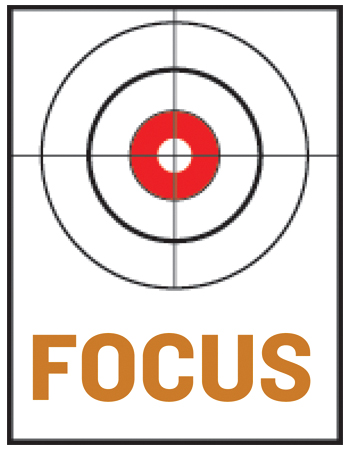 Politicians are expected to use TikTok, which has more than a billion active users, and other social media more during the campaign period, but these won't necessarily ensure victory in the May elections, according to political analysts.
"The number of likes and engagements are not reliable indicators of winnability," said Michael Henry Ll. Yusingco, a senior research fellow at the Ateneo de Manila University Policy Center.
More than 90% of Filipinos are on social media, which can help candidates gain or sustain popularity, he said in a Facebook Messenger chat. "But winning an election will require more substantive engagements in social media as well as a robust ground game in the offline world."
Candidates can harness the power of TikTok, Facebook, YouTube and Twitter during the silly season of Philippine elections, when some candidates choose to sing and dance to get votes. But social media can also be used to spread fake news and information.
TikTok removed more than 340,000 videos in the US in the second half of 2020 for breaking rules on election misinformation, manipulation or disinformation, it said in a report last year.
"We further removed 1.75 million accounts that were used for automation during the timeframe of the US elections," it said on its website. "While it's not known if any of the accounts were used specifically to amplify election-related content, it was important to remove this set of accounts to protect the platform at this critical time."
Like traditional media, social media can be a "double-edged sword," Maria Ela Atienza, a political science professor from the University of the Philippines, said in an e-mailed reply to questions.
Progressive groups can utilize them to educate the public, who use Facebook not just to connect to family and friends but also as a source of news. But others can exploit these to spread fake news and hatred, she said.
Most active social media users are young Filipinos. Data from the Department of Health showed that 59% of Filipinos aged 15-24 use the internet, while 53% of young people have a social networking account.
The Commission on Elections (Comelec) has said 31.4 million of the country's 60.5 million voters this year are aged 18 to 40.
Social media platforms have brought political campaigns closer to the youth, Comelec spokesman James B. Jimenez told CNN Philippines last year. Before, political conversations were only read and heard at meetings and conventions.
NEWS MEDIA
Mr. Domagoso has 3.2 million TikTok and 5.4 million Facebook followers. Senator Ferdinand "Bongbong" R. Marcos, Jr., who leads presidential opinion polls, has more than 700,000 followers on TikTok and 4.4 million on Facebook.
Vice-President Maria Leonor "Leni" G. Robredo has 1.8 million followers on Facebook and more than 700,000 on Twitter, while Senator Panfilo "Ping" M. Lacson has fewer than half-a-million followers on Facebook.
Senator Emmanuel "Manny" D. Pacquiao leads the chart with 18 million Facebook followers, probably obtained through the years as an international boxing champion. He also has 2.6 million followers on Twitter.
Ms. Robredo has topped Facebook political ad spending at P14.1 million, according to Facebook Ad Library data. Much of it came from volunteers, the presidential aspirant told the ABS-CBN News Channel.
Most Filipino voters are still heavy TV viewers and would likely be influenced by paid political ads, said Gerardo A. Eusebio, a political science professor at De La Salle University.
"While social media can be effective venues for democratization, majority of voters would or could not care less because they are more interested in food on their tables than in freedom and rights," he said in a Messenger chat.
"The target market especially from the lower classes consists of heavy TV viewers and will be influenced a lot by paid political ads than fewer educated, elite participants of e-rallies and issue-oriented platforms," Mr. Eusebio said
Mr. Yusingco said e-rallies could help candidates interact more meaningfully with voters because they can answer questions directly.
Social media virality should be complemented by substantial news media coverage, Danilo A. Arao, a convenor of watchdog Kontra Daya, said in an e-mail.
"This explains why candidates and political parties try their best to control the narrative through ad placements and engage in various gimmicks to be part of the news cycle," he added.
The Comelec would stream the e-rallies of national candidates for the May 9 elections live starting Feb. 8 to help those with fewer followers gain more exposure, Mr. Jimenez said this month.
Ms. Atienza said political campaigns should allow candidates to connect with voters, and should be less about personal attacks. These should also let presidential aspirants bare their political and economic platforms.
Google's ban of election ads in the Philippines could limit excessive campaigning by rich candidates, she said.
"It will insulate, for some part, our netizens from fake news and politically misleading ads," Marlon M. Villarin, a political science professor from the University of Santo Tomas, said by e-mail. "It's also a corporate image cushion on the part of Google in securing their corporate value."