Duterte to attend 38th ASEAN Summit virtually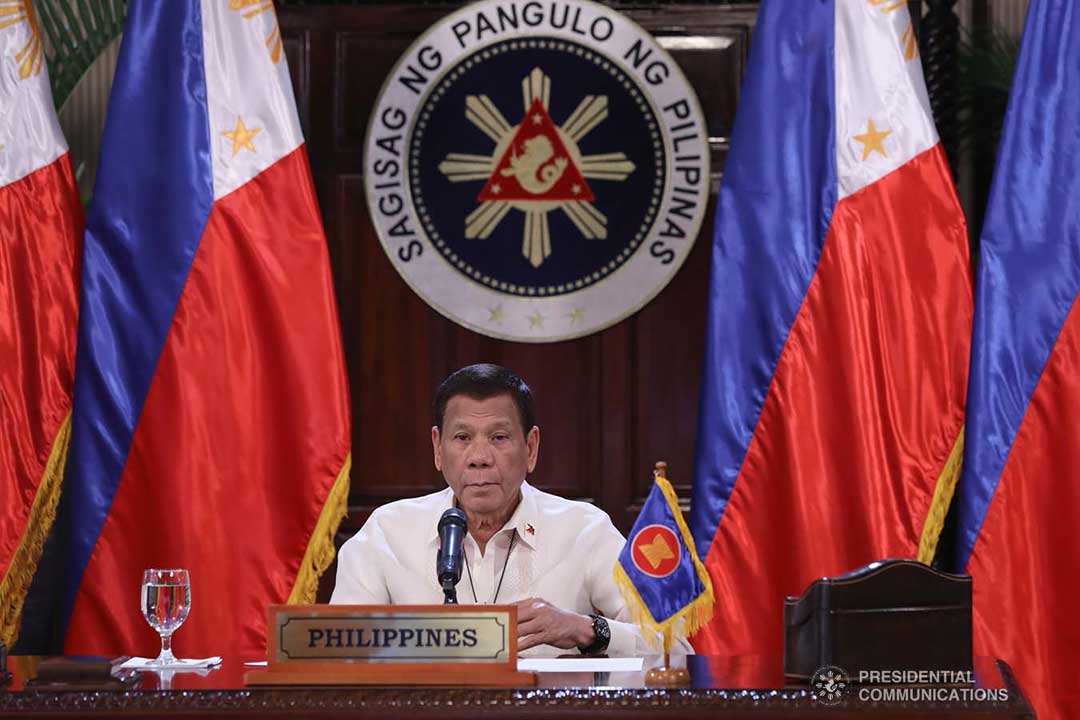 PRESIDENT Rodrigo R. Duterte will attend the 38th summit of southeast Asian leaders on Oct. 26 to 28 virtually, his spokesman said on Monday.
The annual meeting of the heads of state of the Association of Southeast Asian Nations (ASEAN) is hosted this year by Brunei Darussalam.
Mr. Duterte will participate "via Zoom or computer hook-up," Palace Spokesman Herminio L. Roque, Jr. told a televised news briefing.
Mr. Roque said the agenda that Mr. Duterte will discuss during the summit will be known "in the coming days."
The Palace official said that ASEAN countries will also hold meetings with the United States, China, the Russian Federation, Japan, Republic of Korea, Republic of India, and Australia.
The 10-member regional grouping is composed of Brunei, Cambodia, Indonesia, Laos, Malaysia, Myanmar, Philippines, Singapore, Thailand, and Vietnam.
Myanmar's Min Aung Hlaing, who led a military coup in February and has taken over government, will not be attending after ASEAN foreign ministers decided on Oct. 15 to exclude him from the summit. — Kyle Aristophere T. Atienza