The Embassy of Malaysia in the Philippines commemorated its National Day on Aug. 31, 2023 with a flag-raising ceremony at Rumah Malaysia, the official residence of the Ambassador in Makati. The ceremony was led by Ambassador of Malaysia to the Republic of the Philippines His Excellency Dato' Abdul Malik Melvin Castelino Anthony. It was attended by the Malaysian community and a host of local guests and friends of the Embassy.
The flag-raising ceremony began with a Doa (prayer) recitation, followed by the Malaysian National Anthem, "Negaraku" and the recitation of Rukun Negara National Principles).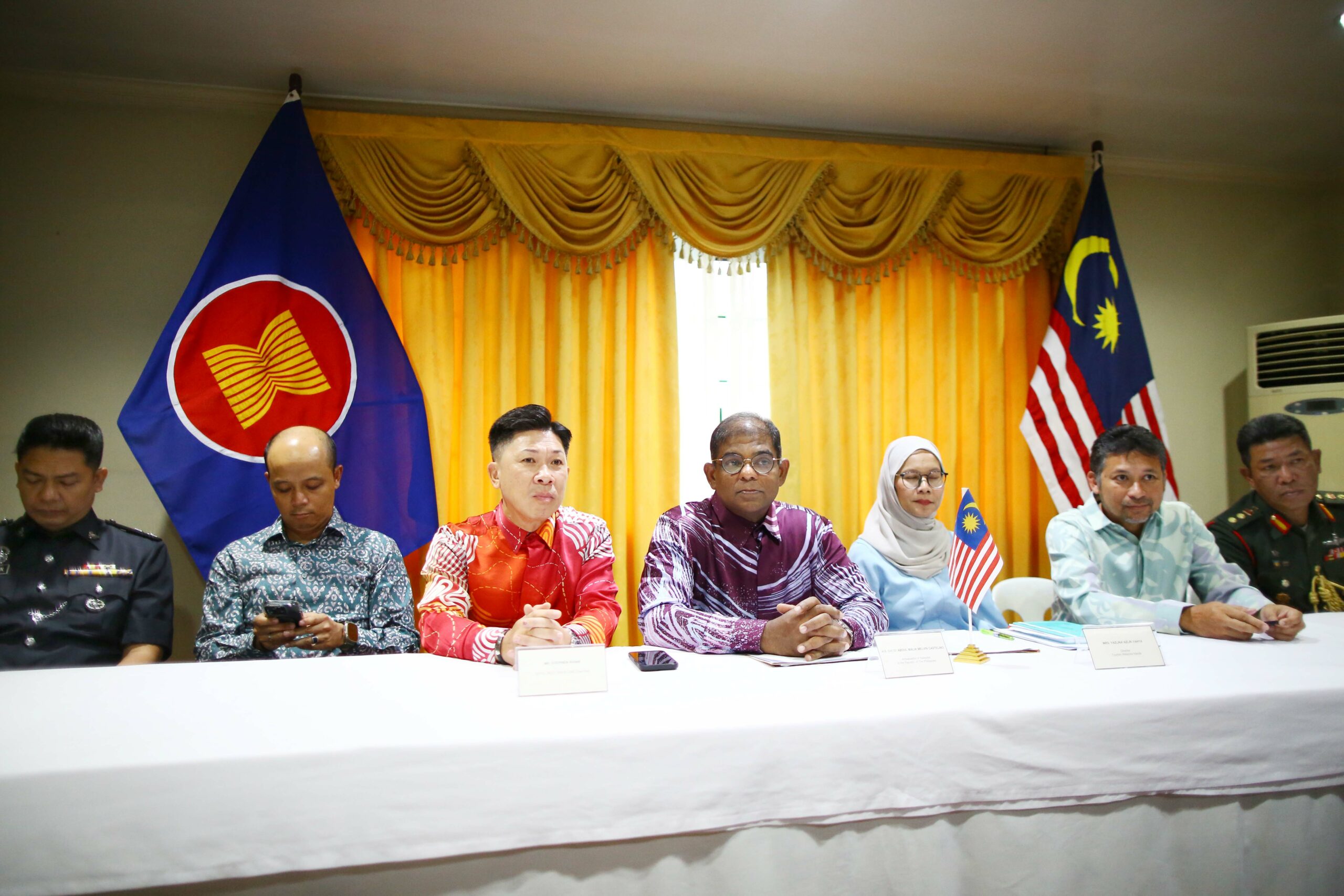 Subsequently Ambassador Anthony delivered a speech where he highlighted the importance of the Rukun Negara in preserving national unity and harmony. He expressed his appreciation for the warm hospitality of the Filipino people and the strong ties between Malaysia and the Philippines especially at the leader's level between Prime Minister Anwar Ibrahim and President Marcos Jr. Malaysia and the Philippines share the same aims and objectives of long-lasting peace and prosperity for the peoples of the two countries as well as the region.
In the press conference that followed, the Ambassador announced three main events that the Embassy will organise to commemorate the nation's National Day.
The first is the Malaysia Friendship Golf Open slated on 9 September at the Pradera Verde Golf & Country Club in Pampanga. Gathering 216 golfers, the event promises "not only a day of enjoyable golfing but also the chance to make a lasting impact on those in need," according to the Malaysia Chamber of Commerce and Industries Philippines (MCCI). All proceeds generated from the event will be dedicated to various charitable initiatives.
The second big event is the much-awaited weekend street festival "This is Malaysia" that will be held on September 16 and 17 along Paseo De Roxas Street in Makati. The festivals aims to celebrate Malaysia's diverse tourism destinations, fascinating escapades, exquisite food, education, medical tourism and other endless discoveries of the country.
All these events are held to bring together the people of both countries to celebrate the beautiful friendship and strong ties that bind the two countries. Ambassador Anthony reaffirmed the Embassy's commitment to further elevate the bilateral relations especially in the field of trade and economy for the benefit of the two countries. He invites all Filipinos and other members of the community to join the Embassy in celebrating Malaysia's historic 66th milestone.
---
Spotlight is BusinessWorld's sponsored section that allows advertisers to amplify their brand and connect with BusinessWorld's audience by enabling them to publish their stories directly on the BusinessWorld website. For more information, send an email to online@bworldonline.com.
Join us on Viber at https://bit.ly/3hv6bLA to get more updates and subscribe to BusinessWorld's titles and get exclusive content through www.bworld-x.com.