Biofuels industry seen to need tweaking for maximum potential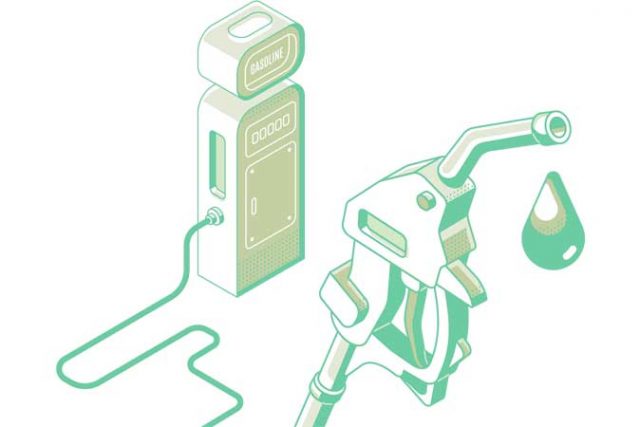 By Revin Mikhael D. Ochave, Reporter
THE COUNTRY's biofuels industry still needs fine-tuning to achieve its full potential amid issues on pricing and supply, experts and participants in the sector said.
Rex B. Demafelis, who chairs the University of the Philippines-Los Baños' (UPLB) Interdisciplinary Biofuels Research Study Center, said the change in the coconut methyl ester (CME) blend of diesel from 2% (B2) to 5% (B5) should have been done a long time ago since the country has enough capacity in terms of feedstocks. 
However, Mr. Demafelis noted of the price increase seen with the increase in blend, which he said can be addressed if there are changes made in the value chain.
"If we could have a direct purchasing agreement between farmers' cooperatives and the mill or farmers' cooperatives and the biodiesel plant, it will 'cut' the traders. It will have a huge effect in terms of the buying price for the farmers and the price of biodiesel," Mr. Demafelis said. 
Under Republic Act No. 9367 or the Biofuels Act of 2006, the Philippine biodiesel blend is directed to be at B2.
In a statement in February, the Department of Energy (DoE) said the country has 13 accredited biodiesel producers with a total rated production capacity of 707.9 million liters per year.
It added that the planned increase in CME blend to B5 in 2020 as part of the Biofuels Roadmap 2018-2040 was affected by the coronavirus disease 2019 (COVID-19) pandemic due to the lack of "assurances on the sufficiency of biodiesel supply, as well as the emergence of logistical limitations."
Mr. Demafelis said a fair pricing should be determined for the trade of dried coconut meat (copra) used in biodiesel as it does not proportionately increase if the prices of the latter increase.
He added that the biofuels industry should be improved since it will further reduce greenhouse gas emissions and increase the income of farmers.
Erlene C. Manohar, deputy administrator for research and development of the Philippine Coconut Authority (PCA), said the agency proposed to increase the CME blend from B2 to B5, but has yet to receive any decision. 
"The last meeting of the National Biofuel Board was about two months ago. Until now, there is no decision," she said in a mobile phone interview.
Ms. Manohar said the supply of feedstocks to be used for biodiesel production are "more than enough" to sustain production.
"As far as PCA is concerned, we have already submitted our projected feedstocks and it is enough, more than enough," she said.
The United States Department of Agriculture-Foreign Agricultural Service (USDA-FAS) reported that the Philippines produced 242 million liters of biodiesel in 2019.
Energy department Undersecretary Felix William B. Fuentebella said at a virtual roundtable with BusinessWorld that the increase in biodiesel blend from B2 to B5 "will happen soon," but noted its price and affordability as the main issues.
"In the biofuels law, we have that provision that will really favor local manufacturing of biofuel. [But] we see that it is more expensive for local production rather than importation," Mr. Fuentebella said.
"Energy Secretary Alfonso G. Cusi requires evidence from the Department of Agriculture family such as the Sugar Regulatory Administration (SRA) and PCA that it will really benefit local farmers if we increase the blend from B2 to B5, which will happen soon, so it will be cleaner. But those are the issues," he added.
Rafael S. Diaz, Jr., former president of the Asian Institute of Petroleum Studies, Inc., said in an e-mail interview that government personnel need to have an increased "working knowledge" on the potential of the local biofuels industry.
"My recommendation for the biofuels industry is for the management people of DoE, Department of Environment and Natural Resources, and Department of Health to understand and develop a technical appreciation and working knowledge of what biodiesel can do for our country to include the energy committees of Senate and the House of Representatives," Mr. Diaz said in an e-mail interview.
Further, Mr. Diaz estimated that the plan to introduce B5 will not likely happen during the current DoE leadership.
"Just perhaps, the biodiesel industry may be headed for a B4 or B3 possibly by the fourth quarter as a compromise if there is an ongoing pressure for Mr. Cusi to effect a B5," Mr. Diaz said.
Meanwhile, UPLB's Mr. Demafelis said there is also a need to increase the supply of feedstocks to improve the country's bioethanol production through the breeding of high-yielding sugar varieties.
"During breeding, we would be able to increase our raw materials and possibly reduce the price of ethanol since there would be more harvest, more profit on the per-hectare basis," Mr. Demafelis said.
"The volume of molasses we produce is not enough to supply both fuel ethanol and ethanol for distilleries," he added.
Rosemarie S. Gumera, department manager of SRA's planning, policy and special projects, said in an e-mail interview that the 13 bioethanol distilleries accredited by the DoE have a total annual production capacity of 425.5 million liters.
"Only 3 of the 13 operating distilleries are using both sugarcane juice and molasses as feedstocks and the rest are using purely molasses as feedstock," she said.
According to Ms. Gumera, the country's bioethanol production fell 19.2% to 279.58 million liters in 2020 compared with the 346.14 million liters recorded the earlier year.
She added that the country was able to produce 100.88 million liters of bioethanol as of June.
Ms. Gumera said biofuel production in 2020 was lower as operations were affected by the restrictions brought about by the COVID-19 pandemic.
In spite of this, she said the country's bioethanol output for 2021 is estimated to improve due to relaxed travel restrictions.
"However, production data from January to June 2021 seemed not promising as it is only 36% of last year's production," Ms. Gumera said.
"Assuming 100% utilization of sugarcane-based feedstocks available locally like molasses and sugarcane juice, the maximum bioethanol production would be about 400 million liters annually," she added.
Ms. Gumera shared the same concern raised by Mr. Demafelis and said there is a need to develop feedstocks aside from sugarcane and molasses in order to fully meet the 10% mandate as provided by the Biofuels Act.
Under the said law, a minimum of 10% of bioethanol should be present in all gasoline fuel.
"However, these should be coupled with a distillery designed to process such new feedstock. Existing technologies of operational distilleries are designed for sugarcane juice and molasses as feedstocks," Ms. Gumera said.
"So far, feasibility studies in the Philippines showed that the processing technology of sugarcane-based feedstocks into bioethanol is cheaper than starch-based technologies like cassava," she added.
She also said that corn and other cereals are not allowed to be used as feedstocks for bioethanol under a joint administrative order of the National Biofuel Board since these are some of the country's staple food.
Ms. Gumera also recommended that the country should allow the voluntary blending with higher bioethanol blends since greenhouse gas emissions will be further reduced with more bioethanol in gasoline.
"World Bank is now studying the carbon credit of producing sugar from sugarcane and Brazil is willing to assist the Philippines in terms of technical cooperation on carbon credit studies and policies of producing renewable energy from sugarcane like bioethanol and bagasse-based power," Ms. Gumera said.
The DoE previously issued guidelines to ensure better compliance with the country's biofuels law, such as the required blends for fuel ethanol and biodiesel.