Maneuvering past crisis: Trends in the global auto industry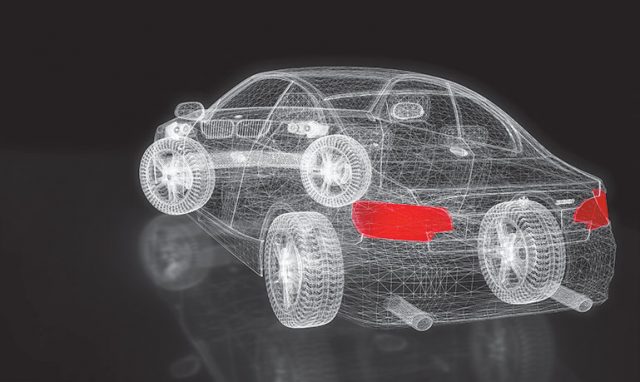 The year 2020 was one to remember for the country's carmakers. The COVID-19 crisis has wreaked havoc on economic activity as markets come to grips with the quarantine measures and lockdowns, and the auto industry felt that impact in full force.
In fact, according to data provided by the Chamber of Automotive Manufacturers of the Philippines (CAMPI) and the Association of Vehicle Importers and Distributors (AVID), only 244,274 units were sold in the Philippines for that year, a nauseating 47% plummet from the 457,110 units sold in the country in 2019.
Half a year into 2021, the industry is picking up the pieces. The country's top carmakers are revving up in an effort to regain lost momentum. Overall, car sales increased by 44.8% to 22,550 units in June compared with 15,578 units sold a year ago, according to a joint report from CAMPI and Truck Manufacturers Association (TMA).
Is this a sign of better things to come?
Looking at a global context, the Philippine auto industry is not alone in its struggle towards recovery. Market research firm Frost & Sullivan's mobility team has already revised its 2020 light vehicle sales forecasts from previously projected figures of 73.6 million to 77 million, although this still represents a fairly steep 15.1% year-on-year decline.
"More promisingly, we anticipate a brisk 8% year-on-year rise in sales in 2021, with the industry on track to overtake 2019 levels by the end of 2023. I'll add a caveat here: while the overall market will certainly recover, the pace of recovery will be uneven across key markets," Sarwant Singh, managing partner at Frost & Sullivan, wrote in an article published by Forbes.
Mr. Singh noted that China and the United States have been the fastest at shaking off the lingering effects of the pandemic, with Europe and India showing signs of a steady comeback.
A push towards technology and digitalization
What is certain is that the pandemic has caused many car makers worldwide to reconsider the use of technology towards reaching their customers and in designing the newest models.
"There's really no choice as more technology-led competitors muscle into the action and digital touchpoints and use cases explode with the advent of electric and connected car services, and autonomous vehicles not far behind. So car companies that can't get their digital act together in 2021 will become more obsolete than my VHS tapes," Mr. Singh wrote.
He added that carmakers will have to make tough decisions towards bringing their software development in-house, or partner with tech companies to develop next generation vehicle operating systems.
A renewed focus towards personal safety
Health and safety have skyrocketed to consumers' minds as a direct result of the pandemic, and such priorities are influencing their decisions even towards buying new cars. Personal mobility is given more significance as consumers fearful of infection risks turn their attention towards compact small cars and SUVs.
Mr. Singh pointed out that this trend has highlighted the importance of health, wellness and wellbeing (HWW) features in cars.
"Not to be left behind, automakers that have so far been focused on green agendas will look to advanced connectivity technologies to keep vehicle occupants in the pink of health. From features that detect if you've had a gin & tonic too many, purify in-vehicle air, and analyze real-time pollution at street level to my personal favorite – seats with massage functionalities — every part of car will be revisited with a view to keeping vehicle occupants safe and healthy," he wrote.
"Not surprising then that we expect the number of connected vehicles with such features to increase at a compound annual growth rate of 25% between 2019 and 2025. Car companies will develop built in, bought in and beamed in HWW features." — Bjorn Biel M. Beltran