Unlocking opportunities in education through technology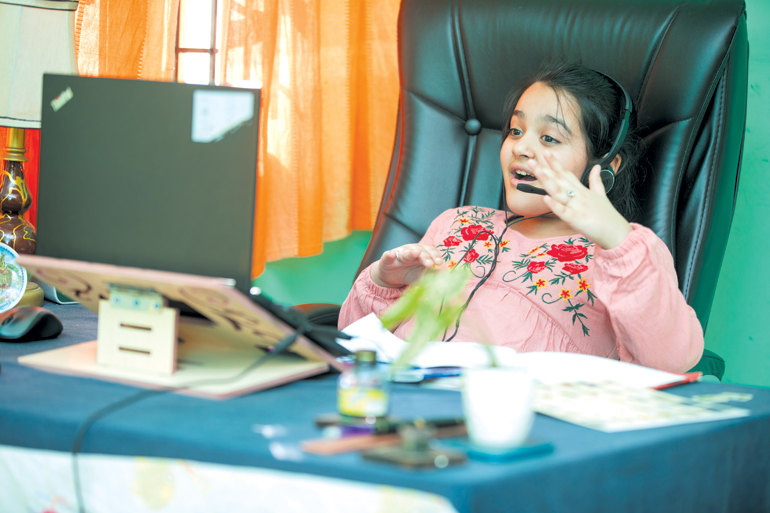 Technology has taken the spotlight in the wake of the COVID-19 pandemic, as organizations from governments and corporations to schools and restaurants adapted to the challenges posed by the crisis. Technology, particularly online digital platforms, played an essential role in addressing the gaps created by pandemic restrictions, allowing merchants and consumers to continue business safely and securely.
Needless to say, these benefits extended to education, where digital platforms allowed students and teachers to keep to curricula despite the disruptions. According to observations by the World Bank, all countries were able to deploy remote learning technologies using a combination of TV, radio, online and mobile platforms.
However, this dependence on technology has magnified issues such as inequality and accessibility, as many children in low-income countries could not participate in remote learning. The World Bank Group, in a survey with UNESCO and UNICEF, found that in about a third of low-income countries, 50% of children had not been reached by digital education.
This meant that the pandemic has led to significant losses in learning for many students. Furthermore, school closures and limited access to remote learning means that learning poverty has likely worsened during the period, especially in low-income countries where no remediation interventions have been taken.
"The crisis has starkly highlighted the inequalities in digital access and that 'business as usual' will not work for delivery of education to all children," the World Bank wrote on its website.
"To close the digital divides in Education and leverage the power of technology to accelerate learning, reduce learning poverty, and support skills development a focus must be placed in bridging the gaps in: i) digital infrastructure (connectivity, devices and software); ii) human infrastructure (teacher capacity, student skills and parental support); and iii) logistical and administrative systems to deploy and maintain tech architecture."
During a panel discussion in the BusinessWorld Virtual Economic Forum 2021 Special Edition, Andrés Ortola, country general manager of Microsoft Philippines, dove deeper into the topic of bridging the digital divide in education by noting the value of activating partnerships and collaborations to provide for students struggling to access quality online learning.
"We must continue building coalitions, partnerships, and initiatives to tackle this digital divide," he said, adding that public and private institutions coming together to tackle societal problems is needed to create new economies.
The idea is to create a future digital society that is built in the pillars of trust, inclusion, growth, and security. "It's our responsibility as leaders to ensure inclusive access, leverage technology to reach millions of people, and empower them with the necessary skills to thrive in the digital era," he said.
He also said that while many technologies are already available, the greater challenge is driving innovation in a more pervasive way.
In the same panel, Kevin C. Chua, senior economist at World Bank, pointed to several barriers causing the digital divide that should be paid due attention, including gaps in material access, pertaining to gadgets and network connection; gaps in skills access, referring to digital literacy and competency; gaps in usage access, having to do with the systematic use of programs, applications, content, and services; and gaps in motivational access, which refers to the trust and confidence in using technologies.
Identifying these factors is key in addressing these gaps, particularly in expanding accessibility for digital education among students from low-income families. Mr. Chua noted that income becomes the determining factor, with well-off consumers more able to afford gadgets and connectivity. In terms of digital skills, age generates the gap, with the younger population being more tech-savvy and receptive to change.
The senior economist added that while there are indications that the digital divide may be narrowing in the Philippines, including surge in the number of Internet and digital payments users, much work remains to be done. "There's a lot of catching up [which] will require addressing these barriers to material, skills, usage, and motivational access," he said.