Flexible workspace sector braves the crisis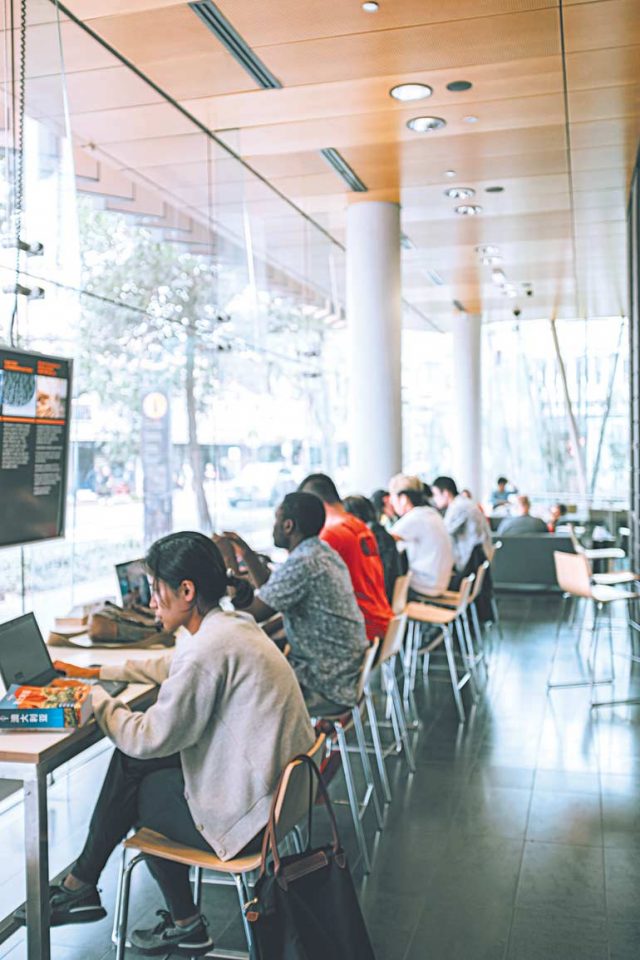 Providing accommodation for companies and freelancers, flexible workspaces have experienced the effects of limited business activities due to the COVID-19 pandemic.
Hence, operators made adjustments to mitigate the impact of the global health crisis, according to the Flexible Workspace Report 2021 of real estate services firm Cushman & Wakefield.
Before the pandemic, the flexible workspace industry saw a growth in demand, which was met by a steady increase in the supply of developments, especially those of large operators.
WeWork, for instance, launched four more facilities after opening its first Philippine location in March 2019. Meanwhile, KMC Solutions had plans to grow to 77,236 sq.m. through expanding its footprints in Metro Manila, Clark, and Cebu by the end of 2019. KMC now has a portfolio of 85,992 sq.m. workspace.
However, the pandemic changed several business operations and work arrangements, thereby affecting the supply and demand for flexible workspaces.
The crisis afflicted the sector as shown in the decreased supply of developments. There was a definite decline from the average completion rate by over 30,000 sq.m. of the new annual supply of flexible workspace from 2016 to 2019 to around 6,600 sq.m. in 2020.
"This can be generally attributed to the construction delays brought by the pandemic, pushing back the completion dates of office buildings in the pipeline," Cushman & Wakefield observed.
There are also reports of reorganization among large flexible workspace operators, resulting to closure of some sites and centers.
In an e-mail to brokers last January, WeWork Philippines decided to close its site at The Brilliance Center in Bonifacio Global City, which is brought about by a global real estate optimization initiative. Nonetheless, WeWork stated it would continue supporting its partners through its other four facilities.
Smaller flexible workspace operators, meanwhile, are in for tough times ahead. "To survive the adverse impact of the pandemic, these players have to be more creative while keeping the fixed cost lower to stay afloat," Cushman & Wakefield said.
As an example, PaperWork dealt with the COVID-19 crisis by moving from its co-working space in New Manila, Quezon City to a relatively affordable location in terms of rents in San Juan City.
Still, there are major flexible workspace operators that have notable upcoming sites.
This year, The Executive Centre's flagship site in the country is set to open in the second quarter, while KMC's first fully-managed building is also scheduled to begin its operations.
However, as market exits and downsizing activities increased in Metro Manila and other urban areas, minimal new leasing transactions have also been noted since the onset of the quarantine.
Many flexible workspace operators reported a major decrease in occupancy due to the non-renewal of short-term clients and the softened demand from new clients.
Moreover, some individual members began choosing to remain safely at home from the start of the pandemic and would likely carry on doing so until the risks end.
Occupancy rates among flexible workspace facilities dropped from the above 90% estimation in the end of 2019 to as low as 30% in the first quarter of 2020.
Nevertheless, even with the declining number of occupants, some major operators managed to create opportunities.
WeWork Philippines was able to grow its enterprise membership by 10% from March to July last year, which could be ascribed to large companies that sought alternative work arrangements and locations for their employees.
But with the demand for flexible workspaces staying low, some operators started formulating adjustments relating to fees.
Metro Manila's average office rents were stable from the first to the third quarter of 2020. But in the fourth quarter, they showed a decline of 0.1% quarter-on-quarter. Correspondingly, operators also kept their published rates earlier in the pandemic, albeit becoming more negotiable or coming with significant discount offers.
Furthermore, several operators tender rent-free periods in a bid to improve the occupancy of their spaces.
And since tenants would not be working at full capacity for a long while, some operators are open to downsizing requests.
They also try to help alleviate the financial burden of their clients by not raising the service charges despite the intensified sanitation and additional safety tools and equipment to comply with health standards.
Further addressing the COVID-19 situation in flexible workspaces, operators develop creative service offerings or unique solutions.
KMC partnered with SWAT Mobility to provide shuttle services for employees and flexible workspace clients, thus responding to the transportation challenges during the quarantine.
Some companies have also administered measures like one-way foot traffic and decreased capacities in meeting rooms and common areas, among others.
As social distancing continues, questions arise on the future of flexible workspaces, being known for their sense of community and collaboration elements. Nonetheless, for Cushman & Wakefield, offices like flexible workspaces and even traditional ones will still be relevant.
Operators also believe that their offered flexibility is what tenants currently need, in comparison with a long-term commitment to traditional office spaces. They also highlight their catering capacities to the needs of businesses that cannot outlay huge capital expenditures or are looking for a temporary solution.
The supposed hybrid future of workplaces indicates the importance of flexible workspace developments.
"As the situation gets better, people are likely to crave for more conducive work environments," Cushman & Wakefield said. "[At present,] flexible workspaces are a wise choice." — Chelsey Keith P. Ignacio