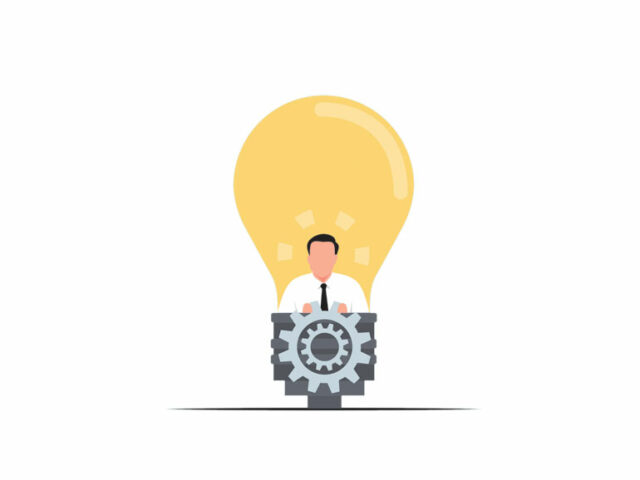 By Adrian Paul B. Conoza, Special Features Assistant Editor
Given an innovative environment and more sources of support, the Philippine startup community has the potential to grow the next unicorns, or startups with a valuation of over $1 billion. This was stressed in the second part of the BusinessWorld Insights series on Philippine startups held recently.
Rene "Butch" Meily, president of IdeaSpace Foundation, Inc. and QBO Innovation Hub, expressed his optimism that the local startup space can soon have its next unicorns, albeit they are hard to find.
"If even a few of these companies turn into unicorns, it's going to lift all boats. We're all going to benefit. And that's the great thing about the startup ecosystem: Somebody's success is a success for everybody," Mr. Meily said. "The more successes we have, the more investors will come in, [and more] young people will want to start their own companies, and the more companies are going to go public. It's a virtuous cycle."
Ideaspace Foundation runs founder-focused programs for early-stage tech startup founders solving emerging market issues. The foundation also has an Opportunity Fund which enables them to invest in early-stage startups.
The QBO Innovation Hub, meanwhile, provides support to startups across various sizes and development stage through programs like networking events, feedback & mentorship sessions, and an incubation program.
Mr. Meily also noted that the digitization of micro, small, and medium enterprises, which compose about 98% of the Philippine economy to date, can be an opportunity for startups to turn into unicorns.
"There are human resource platforms that are promising, but there are also startups which are helping businesses export products. There's a number of these ideas and companies that are out there that have a lot of potential for growth," Mr. Meily noted, adding that there are as well a number of businesses that look into digitizing sari-sari stores.
For Anna Irmina B. Navarrete, co-founder and president of Kickstart Ventures, Inc. (KVI), the pressure to become a unicorn must be removed among Philippine startups. "What we want to focus on is creating companies that are sustainable, that are scalable, that are massively successful," she said.
Ms. Navarrete stressed that the Philippines can be a leader in the startup industry, as much as it has become in the business process outsourcing industry and in terms of companies that have expanded globally from a Philippine base.
"The Philippines has succeeded at creating and supporting industries and companies that solve real problems, created jobs, and served employees, customers, shareholders, and communities. I think we (startups) can do the same thing," she said.
KVI launched in 2012 its first fund which focused on helping consumers and businesses adopt digital. Then, in 2015, it unveiled a bigger fund to make investments in telco, media, and associated technologies. More recently, in 2020, it introduced the Active Fund, which looks into technologies that support the future of data, work, home, and life.
While becoming a unicorn apparently takes much time and effort, progressing into a camel, or a startup that can survive a crisis without a sky-high valuation, can be the initial step for startups to take.
"Camels might be more practical, they're easier to build, they are more resilient. Unicorns have this need to grow so fast, almost at all cost; while camels are more focused on profitability," Mr. Meily said. "I think what you're going to need in order to survive and be a successful company [is] to do well first, and that means making money… Unless you do that, you might not survive the 'deserts'."
Yet, for both camels and unicorns to thrive, cultivating an inclusive and innovative environment is seen to be necessary.
"Whether we talk about camels or unicorns, still we really need to focus on building the foundations and ensuring that we have a robust startup and innovation ecosystem," Dr. Rafelita M. Aldaba, Undersecretary of the Department of Trade and Industry (DTI), said during the online forum.
She shared in detail the policies and initiatives that DTI has set in place together with other government agencies to further enhance the Philippine startup ecosystem.
The policy reforms include the Ease of Doing Business Act, Philippine Innovation Act, Innovative Startup Act, and the One Person Corporation, which is included in the Revised Corporation Code.
Moreover, Ms. Aldaba shared about the Startup Venture Fund, a P500-million fund being implemented by DTI and the National Development Company that aims to help startups develop their products, scale up, and expand.
The Undersecretary also mentioned DTI's Regional Inclusive Innovation Centers (RIICs), which she said are intended to "connect our startups with large small and medium enterprises along with government, co-working spaces, accelerators, incubators, research and development labs, universities, and funders."
To date, there are eight RIICs, with the first four established in Legazpi, Cebu, Cagayan De Oro, and Davao.
"With continuous government support and whole-of-nation thrust towards creating an innovative society, I also truly believe we'll be able to have an environment where camels and unicorns can thrive and develop," Ms. Aldaba said. "We also remain committed to fostering the development of the country's startup ecosystem through the implementation of the Innovative Startup Act and the Philippine Innovation Act."
Ms. Navarrete of KVI added that the Philippines already has in place many of the essential market characteristics for unicorns to thrive.
"We've got a young demographic, high mobile and broadband penetration, and an openness to try new things. Especially when you think about the last two years, we now have a new Filipino consumer who is much more digital, much more willing to test new things," she explained.
KVI's president also pointed out that freely sharing information is a key for startups to be successful that they can progress into unicorns. "When you look at big success stories globally, these have come because information, data, and science are respected," she said. "Conversely, when you think of… startups [that] have had spectacular failures, [they have] come from disinformation, fraud, and abuses."
Another aspect within the environment that should be improved further, for Mr. Meily, is entrepreneurship among Filipinos.
"There's always been this tendency to play it safe… and we hear this time and again, 'Okay ka na diyan, huwag ka nang umalis' ('Stay there, don't go elsewhere'). I think we need to cultivate a new type of culture where it's okay to take a chance, to fail, and to start again," he said. "If we can get that entrepreneurial mindset that you don't have to go abroad or work in a big company to be successful, you can start your own company and create wealth for yourself, your employees, and the country."