Twixt a rock and a hard place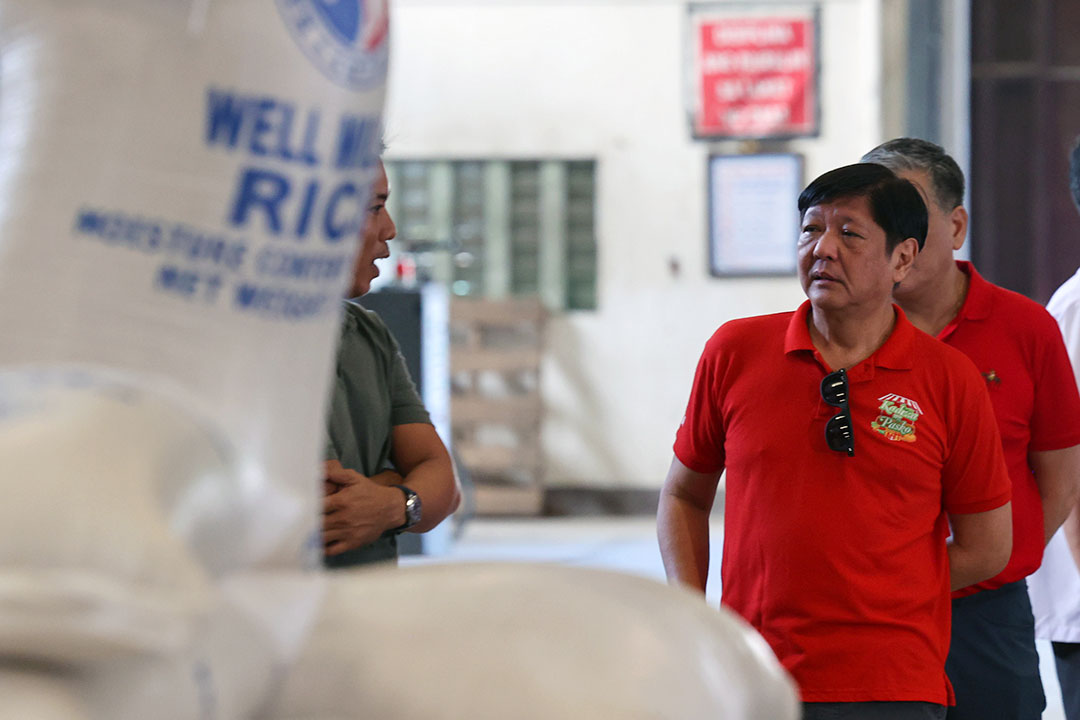 I am pleased to share with readers, the political section of our Aug. 29 Quarterly Economic Outlook Report, "Losing momentum." Christine Tang, Shane Sia, and I wrote this for GlobalSource Partners (globalsourcepartners.com), a New York based network of independent analysts in emerging markets.
NOBODY said that the job would be easy. Now onto his second year in office and with popularity ratings intact, President Ferdinand Marcos, Jr. has some delicate balancing acts to do if he wants the economy to return to a higher economic growth path.
The most immediate task is to find a win-win solution for the military and uniformed personnel (MUP) pension reform. Here, he is caught between his finance secretary, who has been quoted as saying that business as usual would lead to fiscal collapse, and his new defense secretary who is opposed not only to having all soldiers contribute to retirement income but to non-indexation of retirees' pension benefits, two key features of the current system that help cause ballooning pension liabilities.
But perhaps a more urgent task, given the political stakes and macroeconomic implications, is rice policy, rice being the most important staple crop in the Philippines. Here, like his predecessors, he is caught between consumers to whom he promised a P20/kilogram retail price, about half of market price then, and 2.4 million farmers, many of whom are marginal farmers. The dilemma was supposed to have been addressed under the 2019 Rice Tariffication Law (RTL) where rice trade was left to private importers who have better incentives to plan and time import volumes to prevent the historically high local prices and sharp price fluctuations under government's failed rice monopoly. Government's traditional rice procurement arm, the National Food Authority (NFA), was left with the job of maintaining nine days' worth of inventory, sourced from local rice farmers, as emergency buffer stock for relief distribution.
The system seemed to be working well until the Russia-Ukraine war that sent global food prices soaring and rice producing countries to start considering export controls. International rice prices began to increase in Q4 last year and by July this year was up 20-30% year on year, with India's latest decision to ban the export of specific rice varieties due to the El Niño weather disturbance exacerbating rice inflation. Having campaigned on P20/kg rice and in the face of the general rise in food prices, the President used the remaining policy lever he had, i.e., open up NFA warehouses to consumers and sell the stocks at a subsidized price of P25/kg (vs. a market price of about P40-P50/kg) in Kadiwa stores. With rice the staple food of the majority of Filipinos, government quickly ran out of supplies, and with harvest season to start next month yet, the NFA said that it is now holding less than two days' worth of rice stocks. Private importers meanwhile, uncertain about the trajectory of global rice prices, appear reluctant to buy at current high prices, leading to a reported fall in imports last month.
The current situation may be a temporary one, going away once local harvests reach markets, but will likely recur given the turmoil in the global grains market. Given how politically sensitive the issue is, the President probably needs policy levers to address instances of similar market failure. However, current calls to hand the NFA back its old power to import is a bad idea. Rather, expert commentators are pushing for cash transfers, either to consumers or producers built on the existing platform, as perhaps the most direct form of assistance with minimum leakage. Multilaterals seem to share this view with the ADB piloting a $3-million food stamp program.
A third issue is one of international diplomacy, how not to get trampled in the current US-China rivalry for influence in the region. In this case, given the Philippine's own territorial dispute with China, the President is caught between standing his ground on the country's rights over portions of the West Philippine Sea/South China Sea, which led him to bolster the defense alliance with the US, and wanting to strengthen economic ties with China which other countries with similar disputes have shown is possible. Although the rhetoric on both sides is that the dispute is not the be-all and end-all of bilateral ties, recurring confrontations on the high seas have made it difficult to build trust. Moreover, it has not escaped notice that the last administration's experiment of drawing close to China failed to bring in the billions of dollars of promised investments.
Although the President's pivot back to the US has won him broad domestic support, including his critics', similar questions are now being raised about what the Philippines stands to gain economically. Among pragmatists' economic calculus are not just the possible repeat of adverse consequences of displeasing China (e.g., banana exports failing phytosanitary standards, unfavorable travel advisories keeping Chinese tourists away) but also the worry that locating the new US military bases so close to Taiwan exposes the Philippines to an attack or at least a blockade in the event of a hot war, a risk that may further deter foreign investments from more risk-averse investors. With the Philippines now needing fresh economic growth drivers, will the US and its western and QUAD (Quadrilateral Security Dialogue) allies step up?
A quip from Former US Secretary of State Henry Kissinger shared over social media seems to capture current apprehensions: "It may be dangerous to be America's enemy, but to be America's friend is fatal."
Romeo L. Bernardo was finance undersecretary from 1990-1996. He is a trustee/director of the Foundation for Economic Freedom, the Management Association of the Philippines, and the FINEX Foundation. He is the principal Philippine Adviser of Globalsource Partners (globalsourcepartners.com). He also serves as a board director in leading companies in banking and financial services, telecommunication, energy, food and beverage, education, real estate, and others.