US Supreme Court rejects mandatory vaccination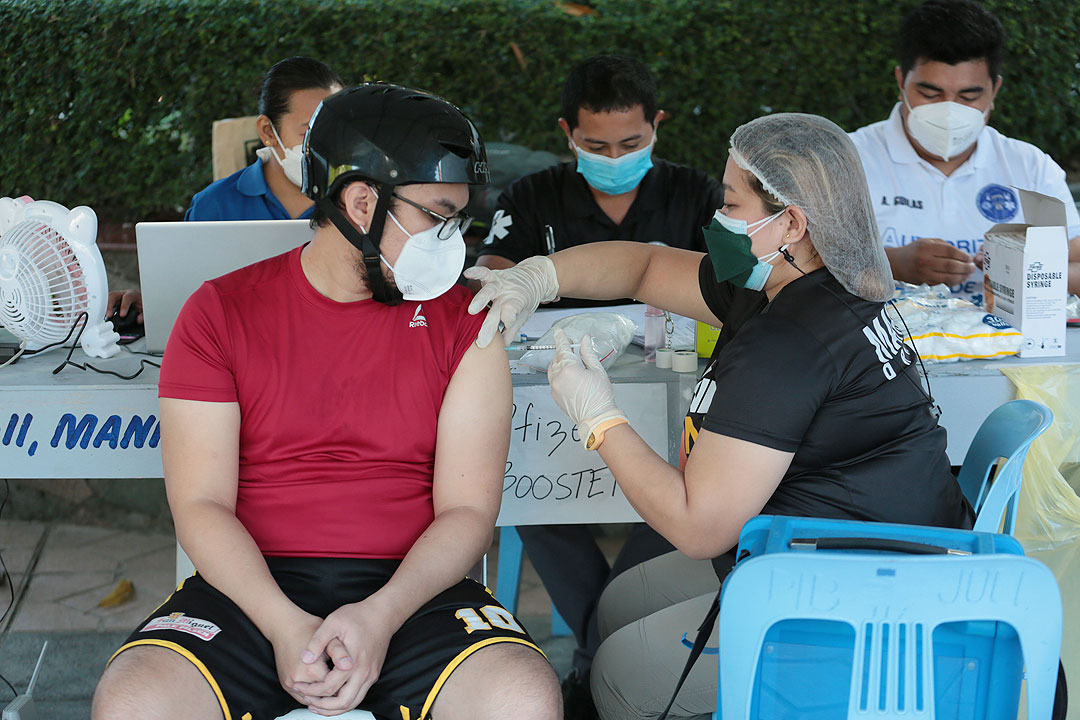 Last week the US Supreme Court came out with a decision of huge importance to the rule of law and civil liberties. In National Federation of Independent Business vs. Department of Labor, the Supreme Court reiterated the principle proclaimed in 2020's Agudath Israel v. Cuomo and Roman Catholic Diocese of Brooklyn v. Cuomo that "even in a pandemic, the Constitution cannot be put away and forgotten."
The present case arose from the US Secretary of Labor's actions "through the Occupational Safety and Health Administration" (or OSHA), by which mandatory vaccination was imposed for much of the US workforce. "The mandate, which employers must enforce, applies to roughly 84 million workers, covering virtually all employers with at least 100 employees. It requires that covered workers receive a COVID-19 vaccine, and it pre-empts contrary state laws."
The US Supreme Court eventually ruled that the petitioners (i.e., those against mandatory vaccination) "are likely to succeed on the merits of their claim that the Secretary lacked authority to impose the mandate."
This was incredibly significant as the US Supreme Court essentially signaled to the lower courts that the arguments against mandatory vaccination are "likely to prevail," hence preventing the vaccine mandate from taking effect. It represents also the first time since 1970 that the US Supreme Court heard a case for a "stay" petition. Thus:
"OSHA … is stayed pending disposition of the applicants' petitions for review in the United States Court of Appeals for the Sixth Circuit and disposition of the applicants' petitions for writs of certiorari, if such writs are timely sought. Should the petitions for writs of certiorari be denied, this order shall terminate automatically. In the event the petitions for writs of certiorari are granted, the order shall terminate upon the sending down of the judgment of this Court."
Granted, federal government healthcare employees working at institutions accepting Medicaid and Medicare funding are still covered by the Biden administration's mandatory vaccination requirements. Nevertheless, private employers, representing "roughly 84 million workers" nationwide, won't be.
In an attempt to downplay the importance of this case within the Philippine context and its nightmarish COVID-19 policy, some legal commentators pointed out that the US Supreme Court's ruling had nothing to do with the power of government to impose mandatory vaccination, but rather with the ongoing tussle between Federal and State authority. That's not an entirely accurate representation and the case remains an utterly helpful guide to our jurisdiction.
Justice Neil Gorsuch, in his concurring opinion, gave out the reasons for the overturning of the vaccine mandate: "The question before us is not how to respond to the pandemic, but who holds the power to do so. The answer is clear: Under the law as it stands today, that power rests with the States and Congress."
The ruling itself expounds on that reasoning: the US Congress "has never before adopted a broad public health regulation of this kind — addressing a threat that is untethered, in any causal sense, from the workplace.
"It is not our [the US Supreme Court's] role to weigh such tradeoffs. In our system of government, that is the responsibility of those chosen by the people through democratic processes. Although Congress has indisputably given OSHA the power to regulate occupational dangers, it has not given that agency the power to regulate public health more broadly. Requiring the vaccination of 84 million Americans, selected simply because they work for employers with more than 100 employees, certainly falls in the latter category."
Accordingly, any interference with civil liberties in response to public health issues must come from the elected legislative branch of government: Congress. The Executive Branch, of which the IATF (Inter-Agency Task Force for the Management of Emerging Infectious Diseases) is under, and local government units, whose power is derived essentially from Congress' Local Government Code, simply cannot demand mandatory vaccination. It goes against the Bill of Rights and the tripartite, equal branches of government principles of our Constitution.
Another important point which Philippine lawyers should take note of, is that the judiciary "is not a public health authority. But it is charged with resolving disputes about which authorities possess the power to make the laws that govern us under the Constitution and the laws of the land."
In this regard, Justice Gorsuch relies on the "major questions doctrine," which "ensures that the national government's power to make the laws that govern us remains where Article I of the Constitution [which is Article VI in the Philippine Constitution] says it belongs — with the people's elected representatives. If administrative agencies seek to regulate the daily lives and liberties of millions of Americans, the doctrine says, they must at least be able to trace that power to a clear grant of authority from Congress. In this respect, the major questions doctrine is closely related to what is sometimes called the nondelegation doctrine."
Hopefully, more Filipinos can be encouraged to stand up for their rights against the present unconstitutional measures of the IATF and many local government units
Jemy Gatdula is a senior fellow of the Philippine Council for Foreign Relations and a Philippine Judicial Academy law lecturer for constitutional philosophy and jurisprudence
https://www.facebook.com/jigatdula/
Twitter@jemygatdula