Vaccines, effective COVID-19 drugs key to exiting pandemic — NIH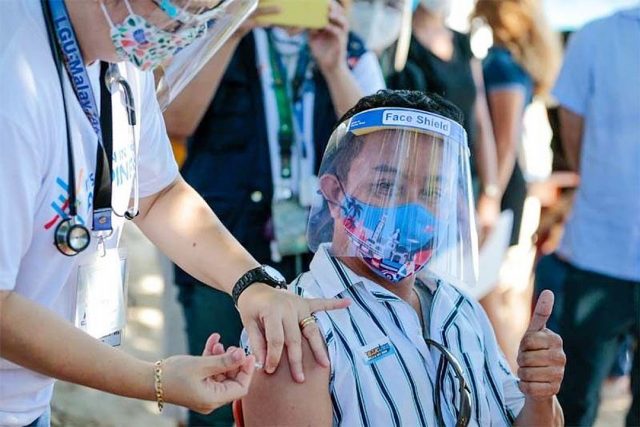 VACCINES and effective medications play vital roles in exiting the coronavirus disease 2019 (COVID-19) pandemic, said infectious disease experts in a webinar organized by the University of the Philippines (UP) on Feb. 11.
"I think that we are in a much better place compared to where we were two years ago … A big part of that is because of our vaccines and the fact that we have effective medications," said Dr. Edsel Maurice T. Salvaña, director of the Institute of Molecular Biology and Biotechnology at the National Institutes of Health (NIH) in UP Manila.   
The availability of safe and effective drugs, he added, will decrease mortality and morbidity, especially in vulnerable populations.  
On Friday, the Department of Health announced that in the Philippines, COVID-19 is moving toward an endemic state, just like tuberculosis and dengue (the World Health Organization defines an endemic disease as one that is "circulating at a lower and more predictable rate in the population").  
"The medications matter because even with our vaccination, the vulnerable population will still have a residual 1% risk of death. Medications can decrease risk by nearly 90%," said Dr. Salvaña.  
Though studies on COVID-19 medications are focused on the unvaccinated, it is "reasonable to assume" that these also help the vaccinated. The incremental benefit should be the same since they decrease viral replications, he added.  
In the Philippines, available antiviral drugs include remdesivir, molnupiravir, and paxlovid, which have proven effective against mild, moderate, and severe COVID-19 infections.  
Dr. Mary Ann Lansang, a retired infectious disease professor from the UP College of Medicine, reiterated that these treatment drugs are the line of defense after vaccines.  
"An ounce of prevention is worth more than a pound of cure … Vaccination can prevent death and severe illness. The medicines are there for those who slipped through the cracks," she said.  
Though the country is nearing the point of minimizing the impacts of COVID-19 on deaths and hospitalizations, the public should still get vaccinated, both experts stressed.  
The medicines still don't come close to the benefit that one could get from vaccination, said Dr. Salvaña. — Brontë H. Lacsamana