Nomura raises Philippines' growth estimate for 2022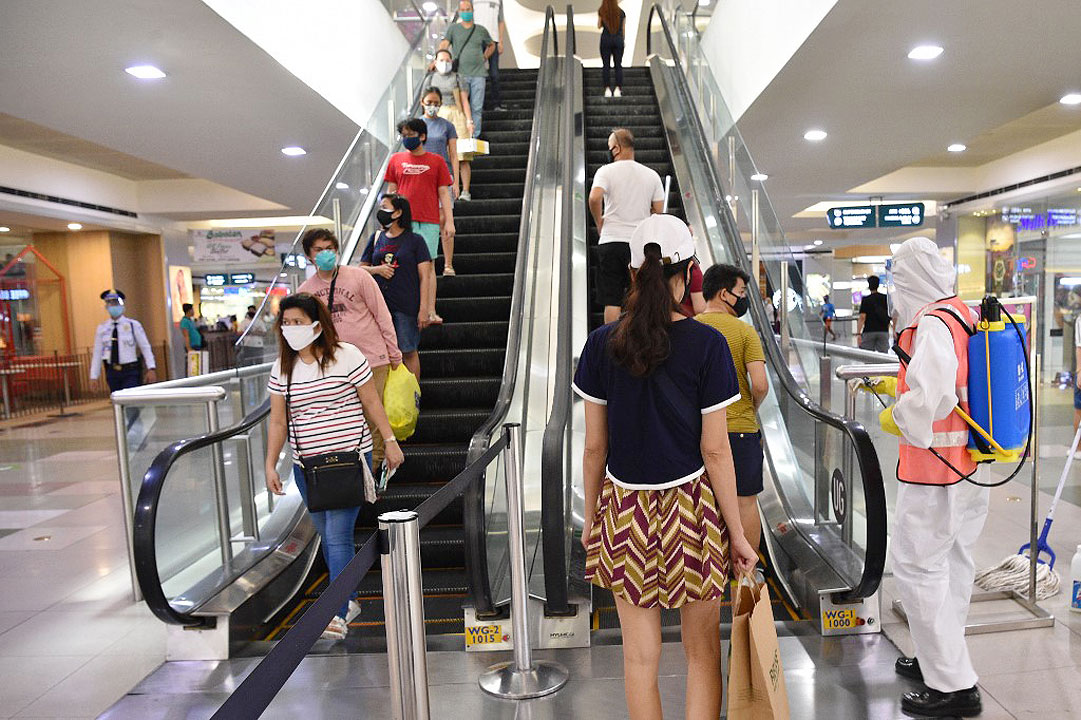 NOMURA Holdings, Inc. said it raised its 2022 economic growth forecast for the Philippines to 6.8% from 6.5% previously, but warned about the continuing risk posed by the pandemic and political instability associated with the impending change of government.
The projections were contained in a report, "Philippines: Election season in full swing" prepared by Nomura Chief ASEAN (Association of Southeast Asian Nations) Economist Euben Paracuelles and analyst Rangga Cipta.
"We raised slightly our GDP growth forecast in 2022, mainly reflecting stronger-than expected growth over the last two quarters," according to the report.
"However, this is still below the government's range of 7-9%, reflecting our view that still low vaccination rates and the risk of a re-acceleration in new COVID-19 cases could hinder further reopening which, alongside limited fiscal support, could weigh on growth," it added.
Nomura likewise raised its growth projection for 2023 to 5.8% from 5.2% previously, also below the 7-9% growth target set by economic managers.
While the Omicron wave appears to have subsided, election season-related activities run the risk of increasing the case count again, which could in turn hinder further reopening, Nomura said.
Active cases rose by 3,792 on Saturday to 84,229, according to the Department of Health.
Further delays in vaccination will also pose a downside risk to growth this year, Nomura said.
The government hopes to fully vaccinate 77 million citizens by the end of March. The Health department estimates that more than 60 million are fully dosed as of Feb. 9.
The report also cited the possible implications of the Mandanas ruling on fiscal policy and government spending.
"This not only runs the risk of severe underspending, as local governments have weak absorptive capacity, but also leaves less resources for the central government to address the pandemic, in line with our view of some fiscal paralysis this year," it said.
The Supreme Court ruled in favor of Batangas Governor Hermilando I. Mandanas, who successfully challenged the government's restrictive definition of the portion of National Government revenue that local government units (LGUs) are entitled to. This year will be the first year that the more expansive definition of the LGU share of national revenue, known as Internal Revenue Allotments (IRAs), will be in force.
In response, the National Government has devolved many basic services to the LGUs commensurate to the LGUs' increased IRA income.
Nomura also warned of the probability of a ratings downgrade for the Philippines this year.
"The likelihood of a credit rating downgrade by Fitch Ratings will also likely rise this year, owing to an uncertain medium-term fiscal consolidation path," it said.
The Philippines' debt levels and fiscal space will be tracked closely as the pandemic drags on, Sagarika Chandra, director, Fitch Asia-Pacific Sovereign Ratings, said at a speaking engagement last month.
In July, Fitch downgraded the Philippines' "BBB" sovereign rating's outlook to "negative" from "stable," signaling a possible downgrade in the next 12-18 months. — Luz Wendy T. Noble